Yellow-Eyed Penguin Trust
The Catlins Area School has built a strong relationship with the Yellow-Eyed Penguin Trust in recent years. It's an important symbol, both of The Catlins and of the school itself, being on our crest.
Students from various year levels have helped the Trust to plant trees at Long Point to encourage the penguins to nest there and hopefully see in an increase in population of the endangered bird. It is very important to us that we use our school value of care to help protect our native species, especially where their conservation status is endangered.
We hope to continue and grow our relationship with the Trust and to provide more experiences like this for our students.
In early 2020, a base and conservation hub has been created at Long Point. You can read about it here: Otago Daily Time article - 29th February 2020
---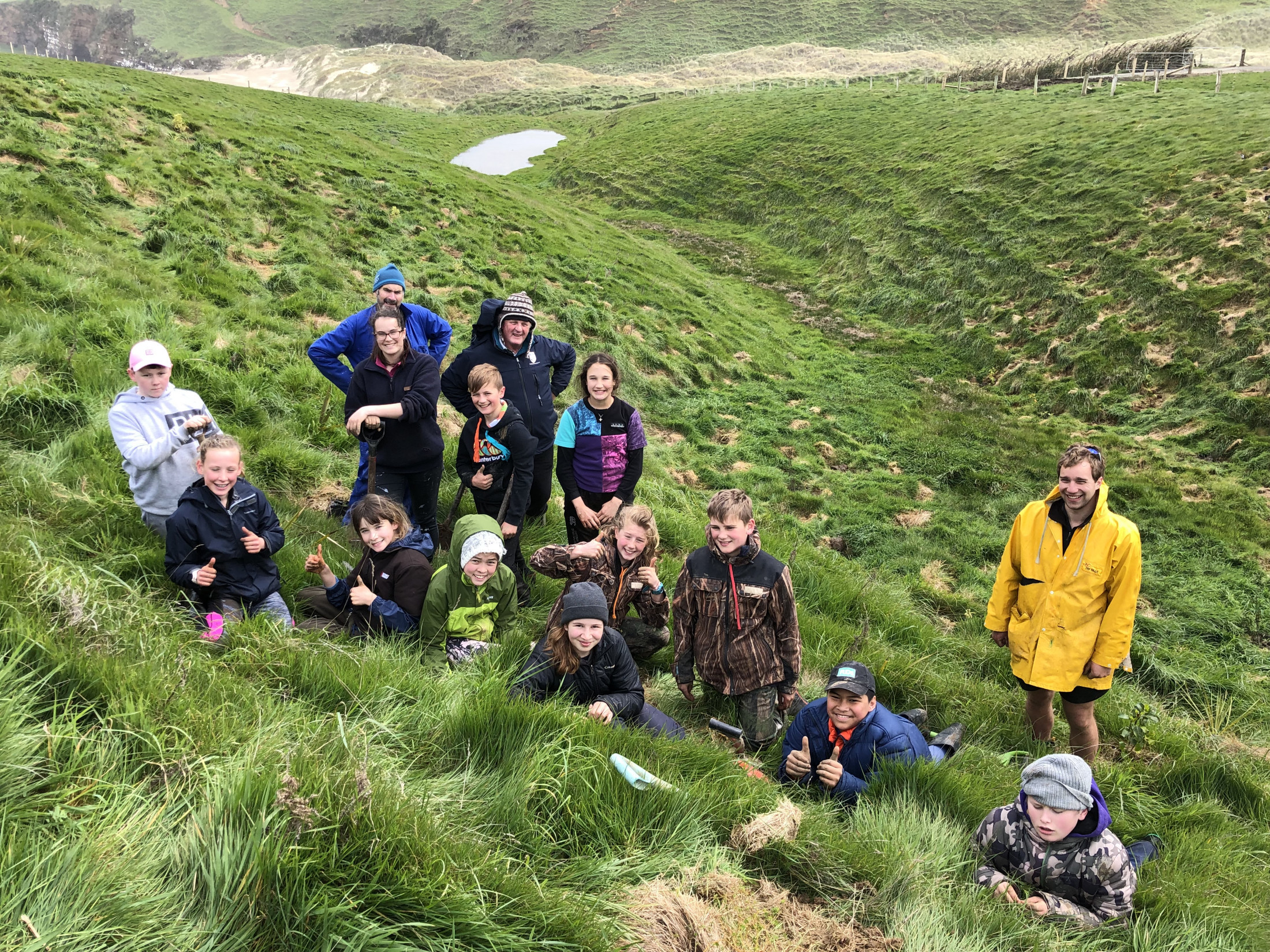 I'm proud of planting trees for the Yellow-Eyed Penguin's trust foundation. It was very fun. I am proud of this because it did something very good for mother nature and the global crisis and oxygen and penguins.

Ben Williamson, Year 8 student 2019