Tokiwa High School Exchange
Kitakyushu in the north of Kyushu Island, Japan, is the home of Tokiwa Senior High School. In 1999 the first group of students arrived at The Catlins Area School, Owaka, with a teacher for a three week stay. The students were hosted by local families and they enjoyed their stay so much that the programme has continued for the ensuing 20 years.
The Catlins is an ideal place in which to hold programmes such as these, as there is a wide range of activities available in the district and the size of our rural school is perfect for getting to know individual students and catering for their needs.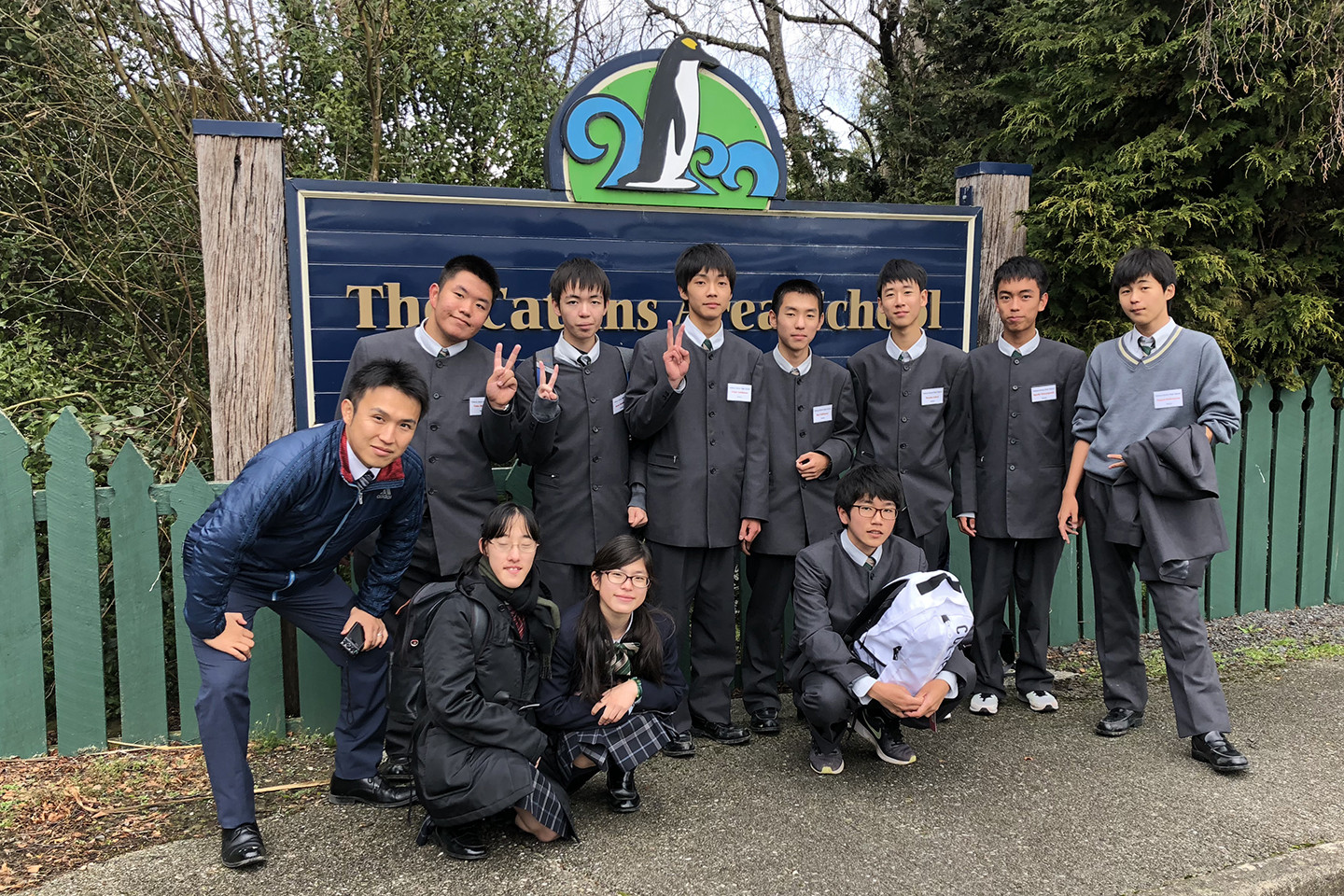 The group size can vary from 6 to 15 students but is usually about 8 to 10. On arrival from Japan the students are introduced to their host families with whom they will spend the duration of their visit. Some of the families live on farms and some live in the small town of Owaka. The students are very well looked after and return home after their stay having made firm friendships with their host families and school students and teachers.
There are many school and extra-curricular activities available to our Japanese students. Students spend one or two hours a day learning English in a small group setting and they also join with senior Catlins students for some classes such as mathematics, science and physical education and sports . They also have tuition in technology (particularly woodwork), art, music, Maori culture, cooking, and time with the junior students teaching them origami techniques and Japanese storytelling.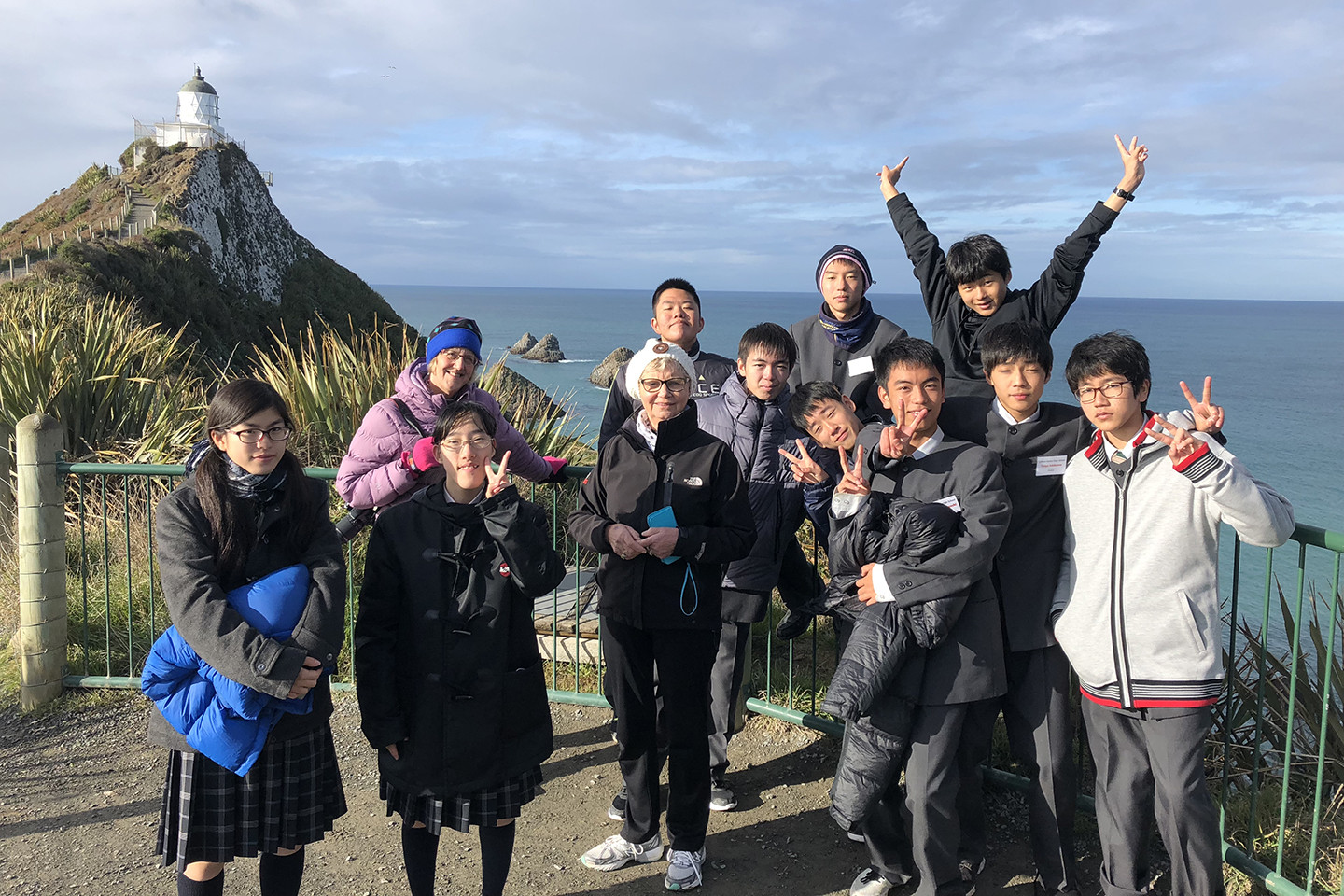 A trip to Dunedin is always included in the programme where a range of tourist and educational venues are visited. Short trips in The Catlins vicinity are many and varied including walks to waterfalls and beaches, studies of the abundant wildlife (sea lions, yellow-eyed penguins, native birds), horse riding, golf, clay bird shooting and learning about the local history of The Catlins.
At the conclusion of the 3 week programme a presentation dinner is held for our Japanese guests and their host families. Certificates are presented and speeches are given. Our Japanese students reluctantly say farewell to their host families as lifelong friendships have been forged.


As a generous thank you to The Catlins Area School, the Tokiwa Senior High School has set up a scholarship enabling one Catlins senior student to travel to Japan each year for 3 weeks - all expenses paid! The student attends school and experiences the culture of Japan in a caring and safe environment.
The Tokiwa exchange programme is a rewarding and enriching experience for Japanese and Catlins students alike. We hope the relationship will continue for many years to come.
---
John Waters-Wilkinson's 2019 Trip to Japan


Last year, I had the amazing opportunity to head away from New Zealand on an exchange program to Tokiwa High School in Japan for three weeks.

I left Dunedin on the 30th of November and spend the next 30 hours travelling to Kitakyushu.

Whilst there, I learned so much, including basic Japanese, like arigato (thank you) and ohaio gazaimasu (good morning). I also learned smaller things, how to eat with chopsticks, how to properly cook rice.

In Japan, I attended Tokiwa High School and took the opportunity to make life long friends with many of the students - we're still in constant contact now. I took classes such as Maths, Physics, Health, English and Classical Japanese. The first few days were very nerve-racking as only a few students speak English well - but for the rest of my time there, I had the best time of my life.

I would recommend this programme to everyone as it is a once in a lifetime opportunity. You will remember it for the rest of your life.

John Waters-Wilkinson, February 2020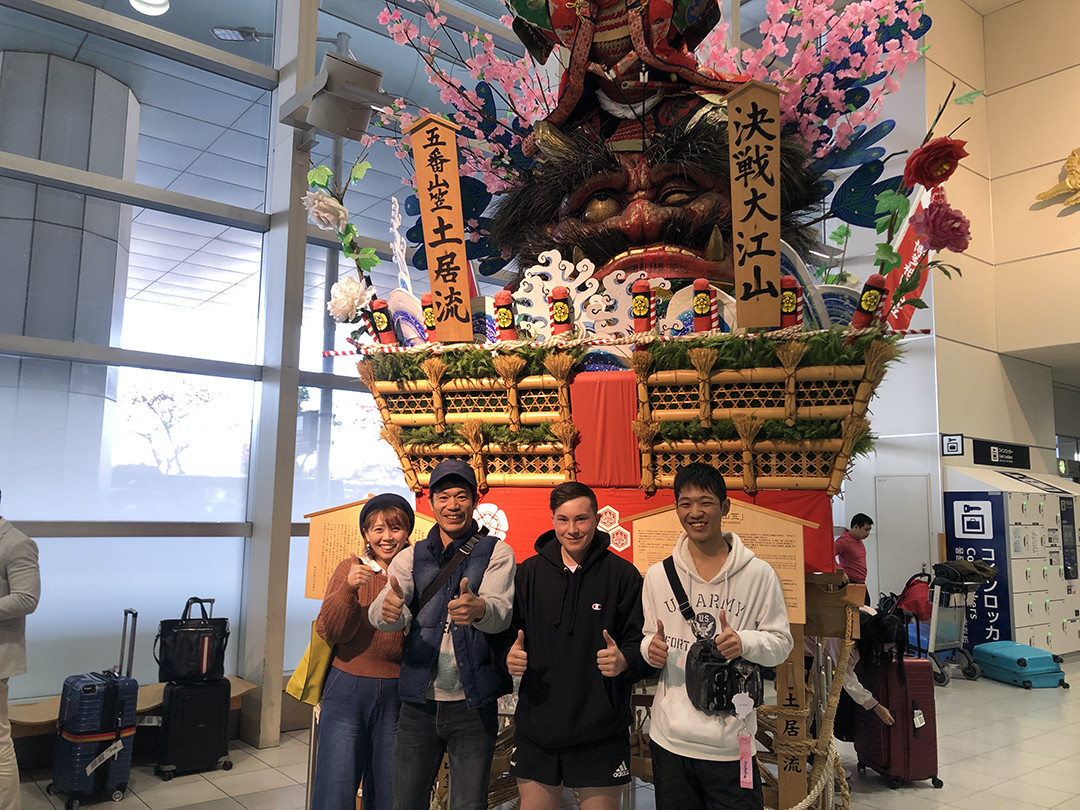 ---