Study and Career Resources
My Mahi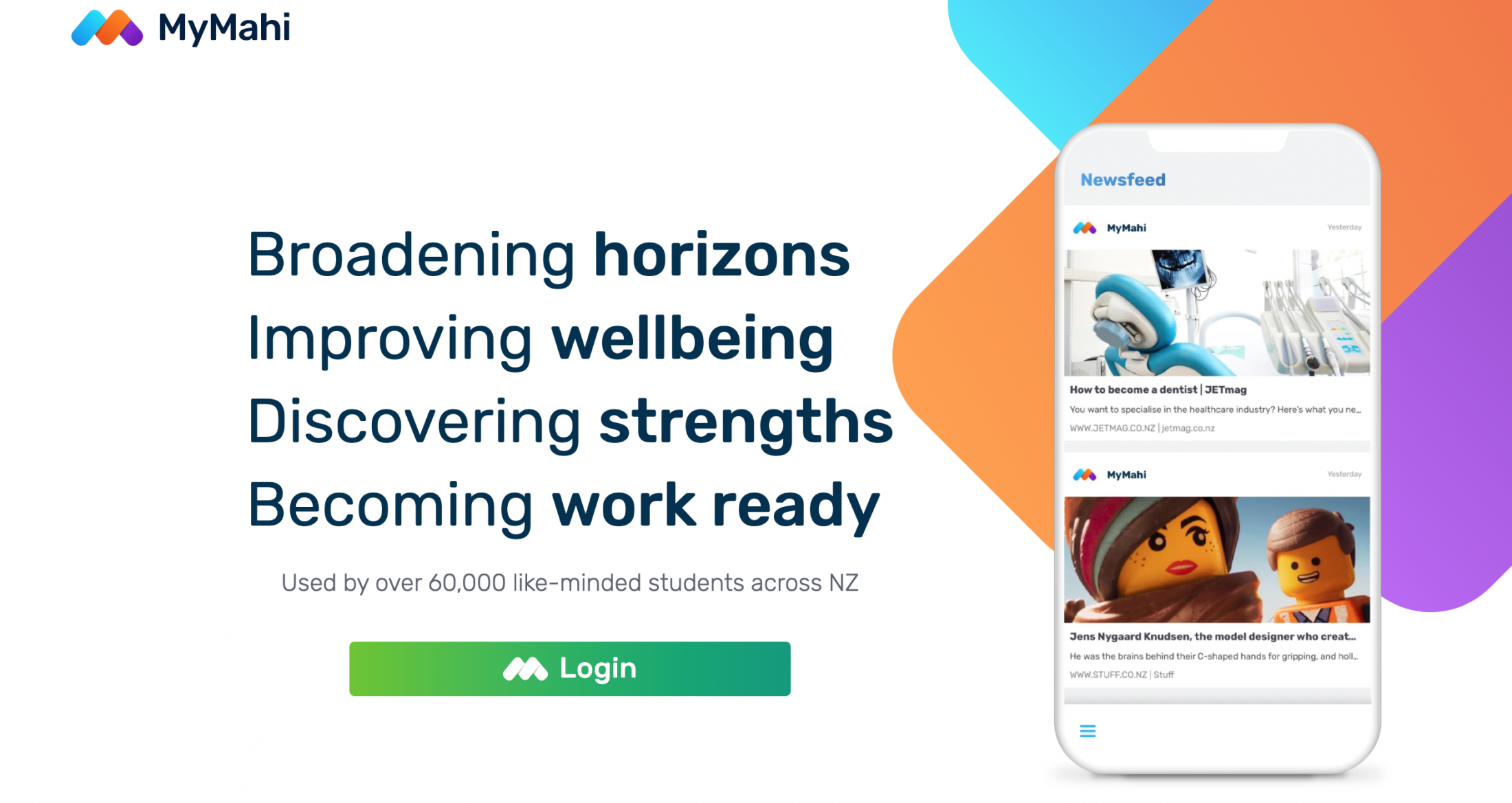 MyMahi is a digital platform that has been developed specifically for students so that they can better discover, develop and manage their future pathways. Students at The Catlins Area School use 'My Mahi' from Year 8 onwards.
Web & mobile apps for students to help them to develop and manage their pathways - learning, career, and personal well-being
Web applications to help tertiary organisations and employers to more effectively direct information and opportunities to students
Web tools to help schools provide tailored mentoring programmes for their students
The 'My Mahi' web & mobile app features include:
Reflections & goal setting tools
NCEA results feed (directly from NZQA)
Careers information feed
Pathway Planner
CV Builder
Work Ready Portfolio
Tertiary & Employer News Feed
---
Occupation Outlook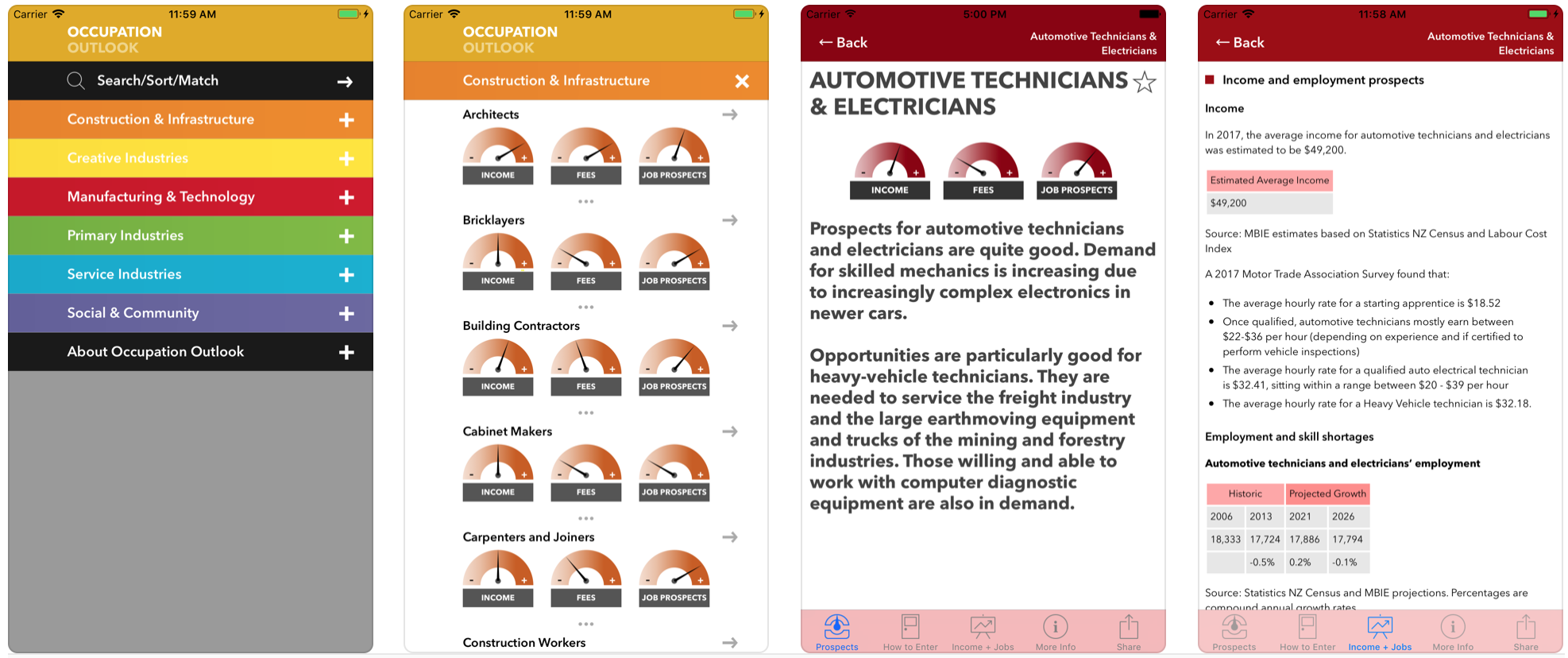 Occupation Outlook is designed to help students make well-informed career choices. It provides vital information on over 100 occupations in New Zealand, covering around 90% of employment in the labour market. Each occupation has three dials that indicate its relative income, fees, and job prospects. These can be sorted by highest to lowest and tapped on to reveal a wealth of content about education requirements, average incomes, and employment growth.
The app now also has a subject-levels-to-occupation matching tool that you can use to indicate your desired level of education in key subject areas and get back matching occupations.
Occupation Outlook is an award-winning mobile app produced by the New Zealand Ministry of Business, Innovation and Employment (MBIE).
The app is available to download from for the App Store or the Google Play Store. You can also access and print Occupation Outlook information using their website: https://occupationoutlook.mbie.govt.nz/


---
StudySpy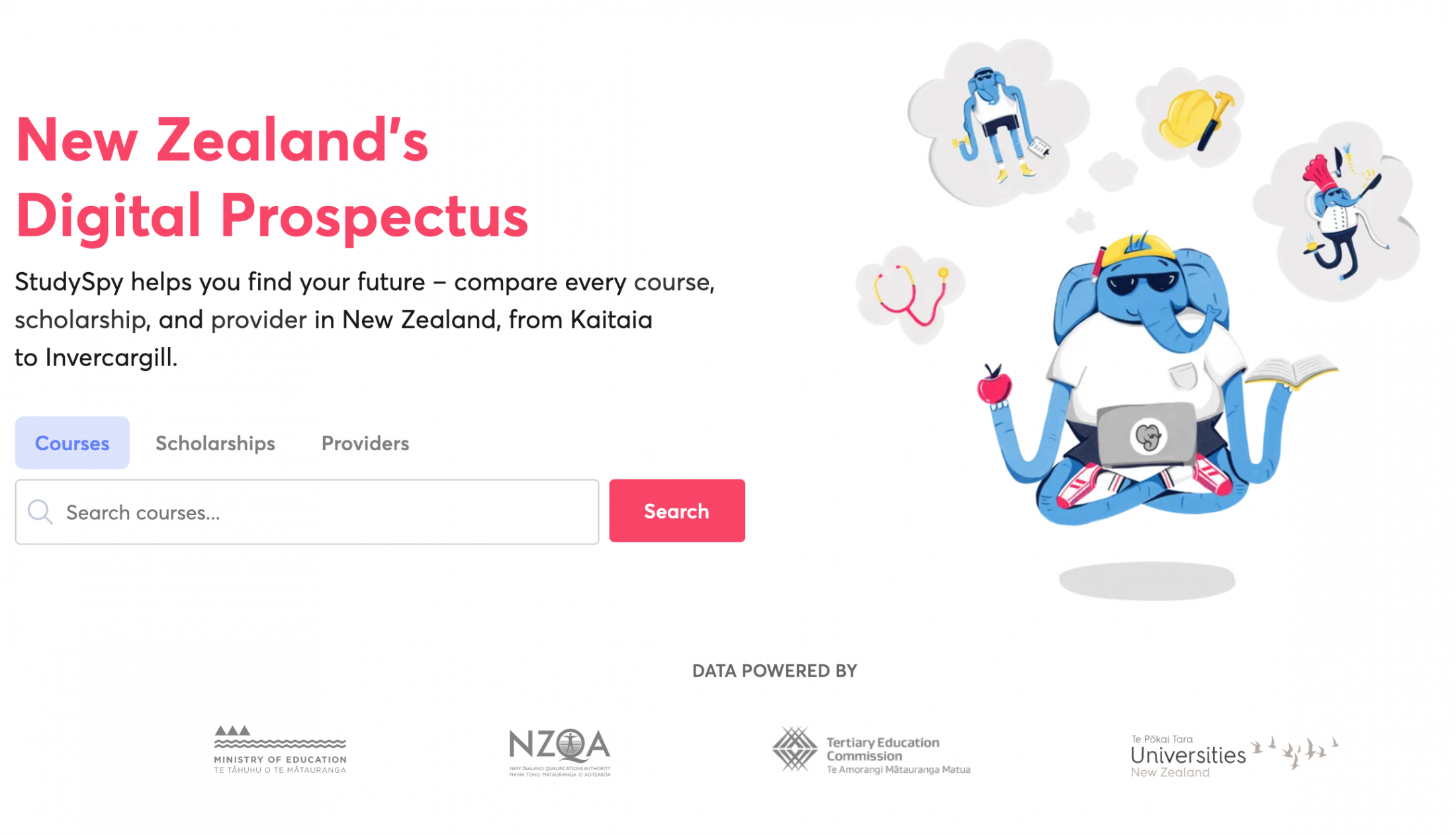 StudySpy helps you compare every course, scholarship and tertiary provider in New Zealand.
Search and filter 10,000+ courses and scholarships in New Zealand, from Kaitaia to Invercargill. Save your favourite courses and compare their cost, duration, level, entry requirements, course completion rates and employment outcomes (powered by careers.govt.nz).
---
StudyIt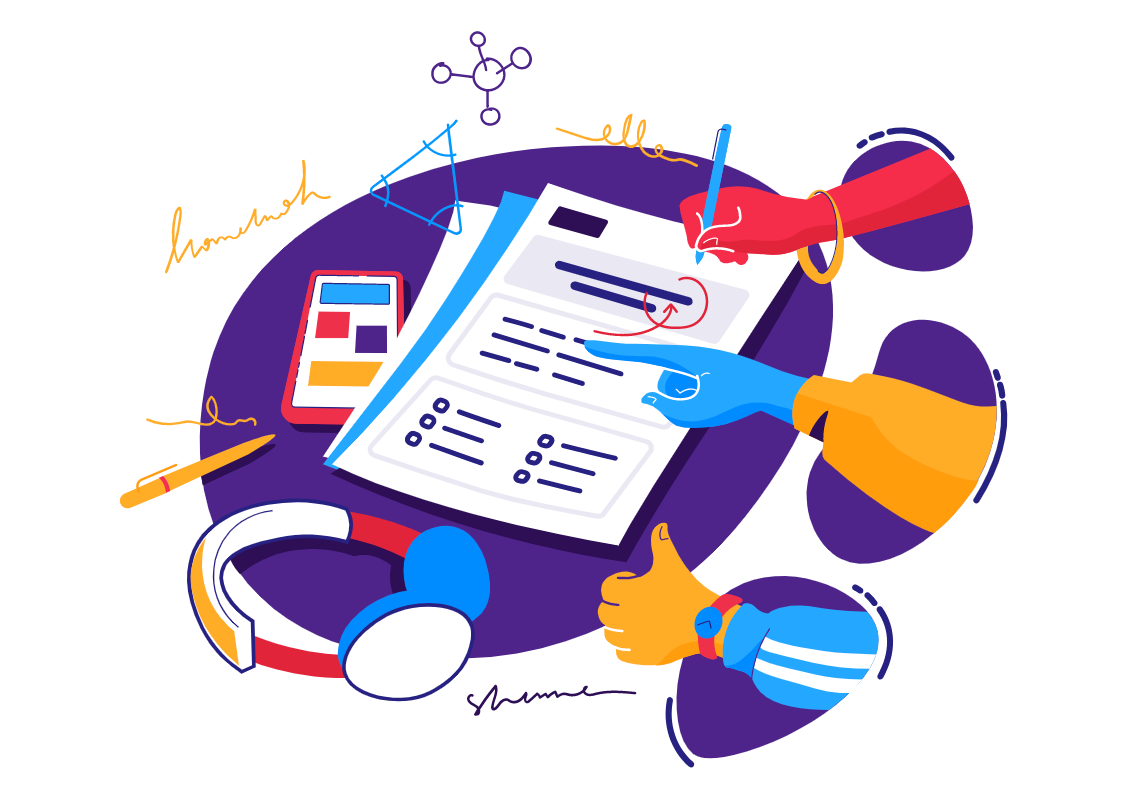 StudyIt is an online learning environment for NCEA science, maths, and English students.
The site has been designed with input from secondary students, and content has been written by subject specialists and checked by student editors, to keep it student-focused.
It contains information for students about what they need to know to achieve particular achievement standards, as well as general study and exam advice, and encouraging success stories from students.
Students can use the forum to discuss NCEA issues with other students and teachers, as well as send specific questions by email to expert teachers.
---
Study Time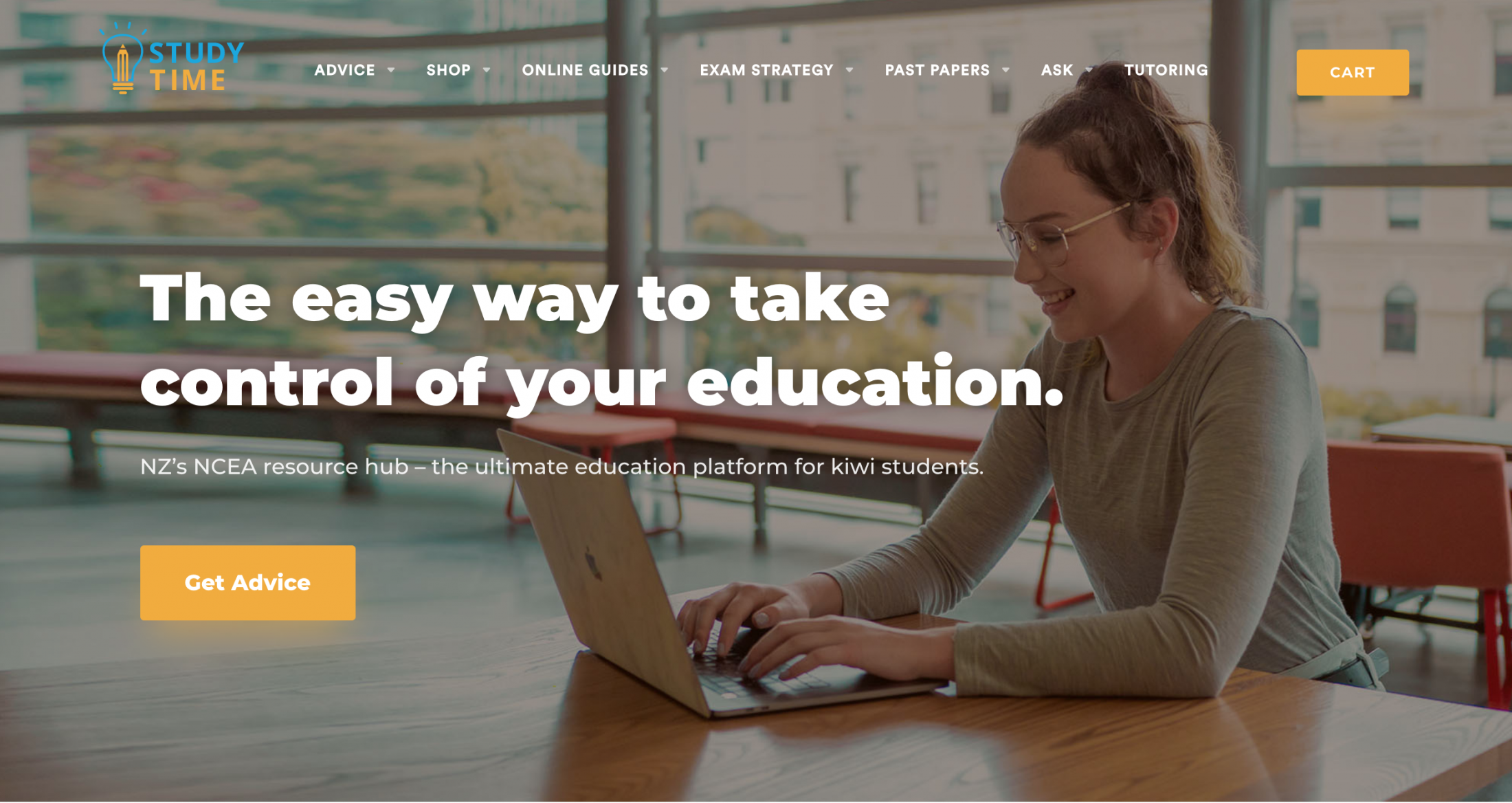 StudyTime is an online platform dedicated to helping NZ kids get the most out of their high school experience. They are a combined team of tutors and students who deliver entertainment, advice and original resources to thousands of high school students every day.
Resources include:
Online guides
Exam strategy
Access to past papers
NCEA study group
Workbooks and Study Stationery for sale
---
No Major Drama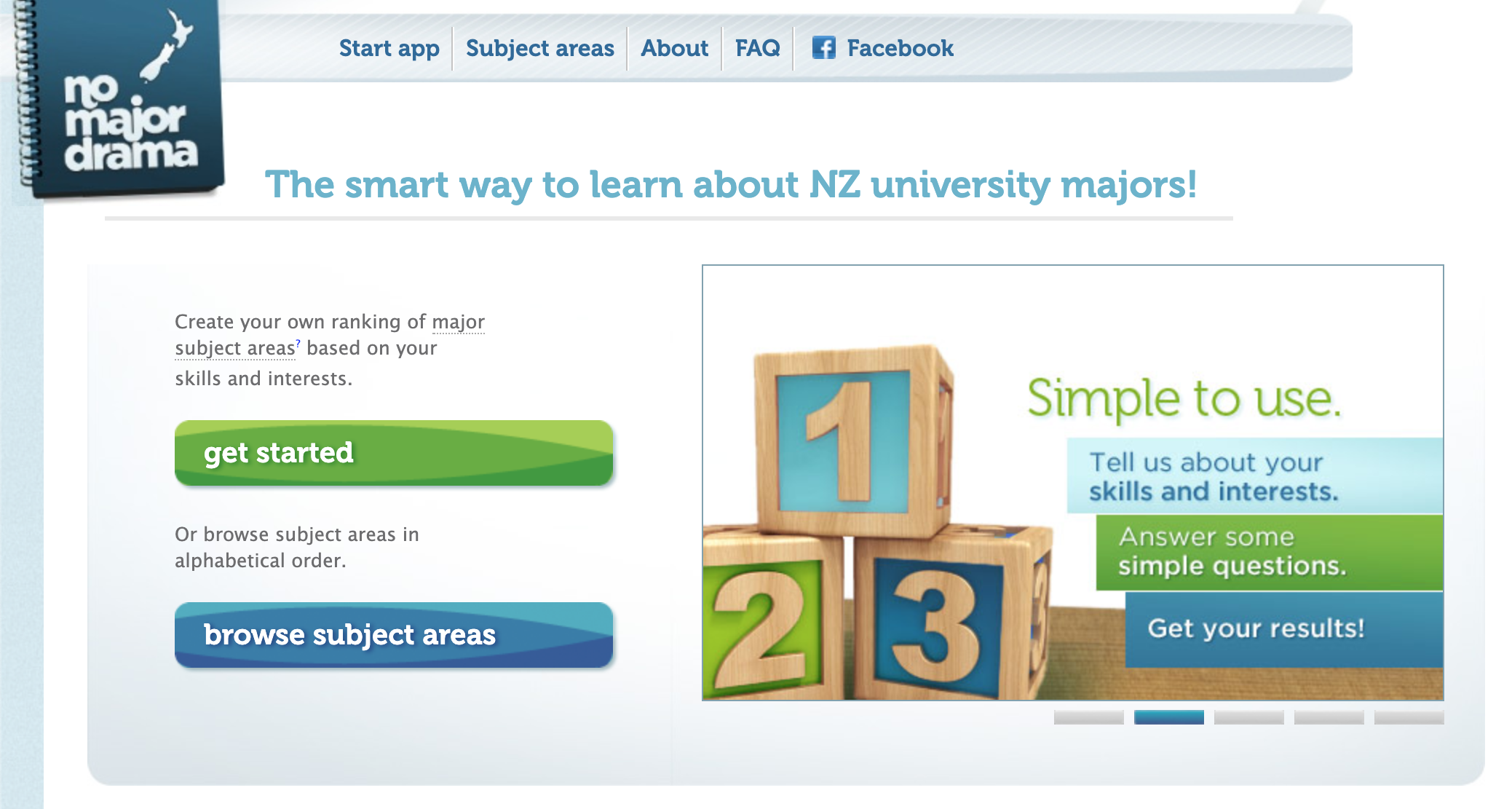 No Major Drama helps you learn about majors for Bachelor degrees from across eight New Zealand universities and rank them based on your skills and interests.
No Major Drama is designed to help you answer what's likely to be one of the most important questions you'll face in your life: What should I 'major' (specialise) in at university?
This question is important because of the lifetime benefits – and costs! – associated with university education. It's also of national significance given education's social and economic value and the scarcity of education resources.
Based on your skills and interests, No Major Drama lets you create your own personalised ranking of 181 major subject areas – eg. Accounting, Music, Zoology, etc – representing 740 specific majors for Bachelor degrees from across the eight NZ universities.
No Major Drama is quick and easy to use (5-10 minutes), and you can share your results with your parents and family, careers advisors and friends by email or on Facebook.
---
careers.govt.nz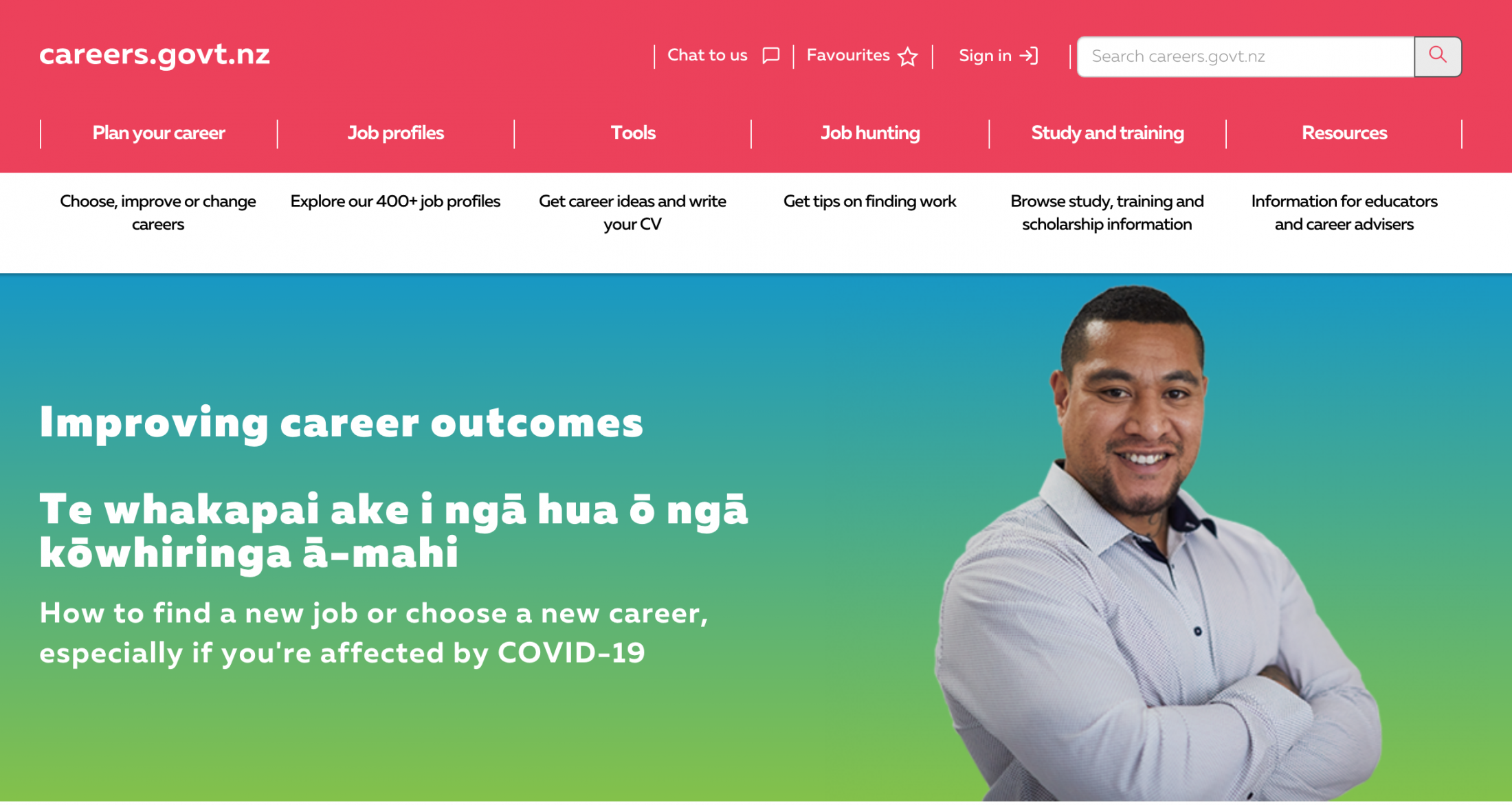 careers.govt.nz is a careers and study resource for:
Primary, secondary and tertiary learners
Job seekers
Job changers
Parents
You can find information and advice about everything from planning & studying for your career to job hunting. You will also find tips on interviews and advice on creating CVs, cover letters & profiles.
---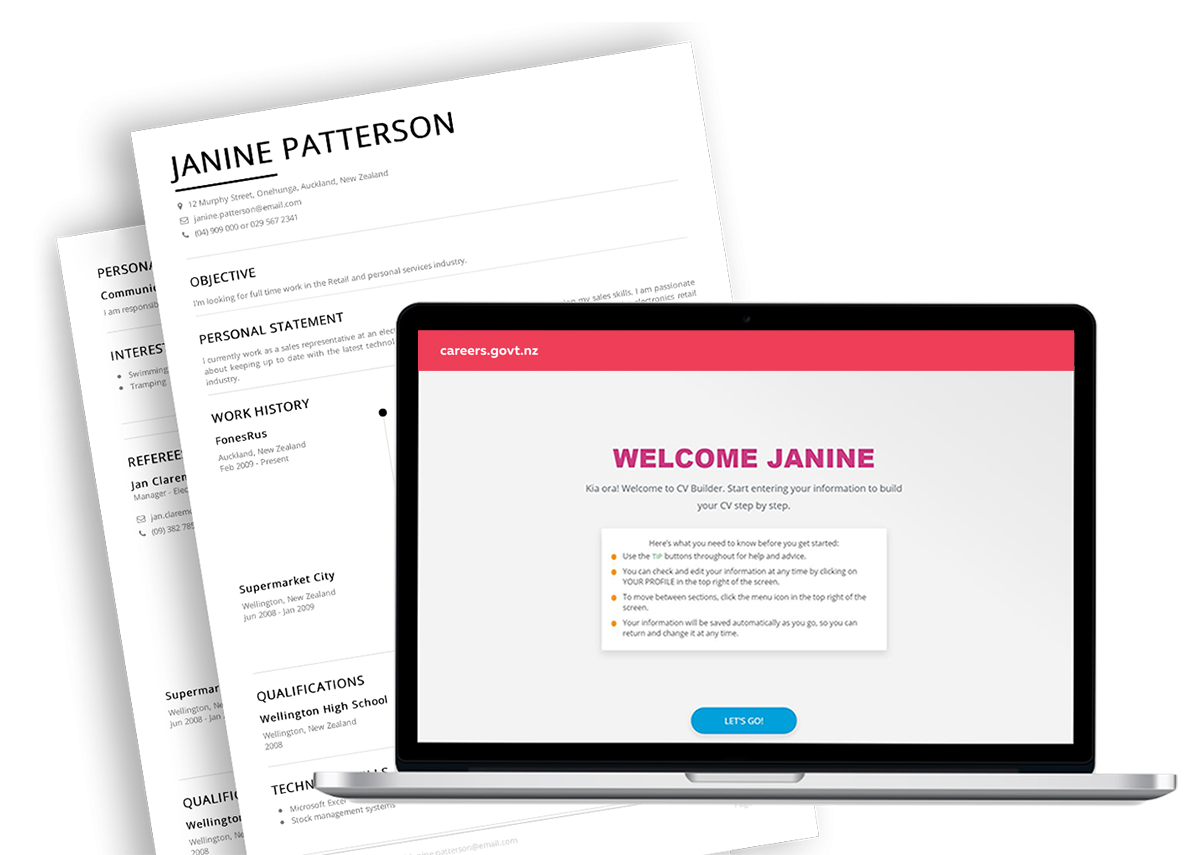 Get expert help every step of the way
The interactive tool will make sure your CV includes all the essential information employers are looking for.
Tips and advice throughout will help you build a CV that will get you noticed.
Your CV will automatically be saved to your account.
You can download, print and email your CV in Word and PDF formats.
---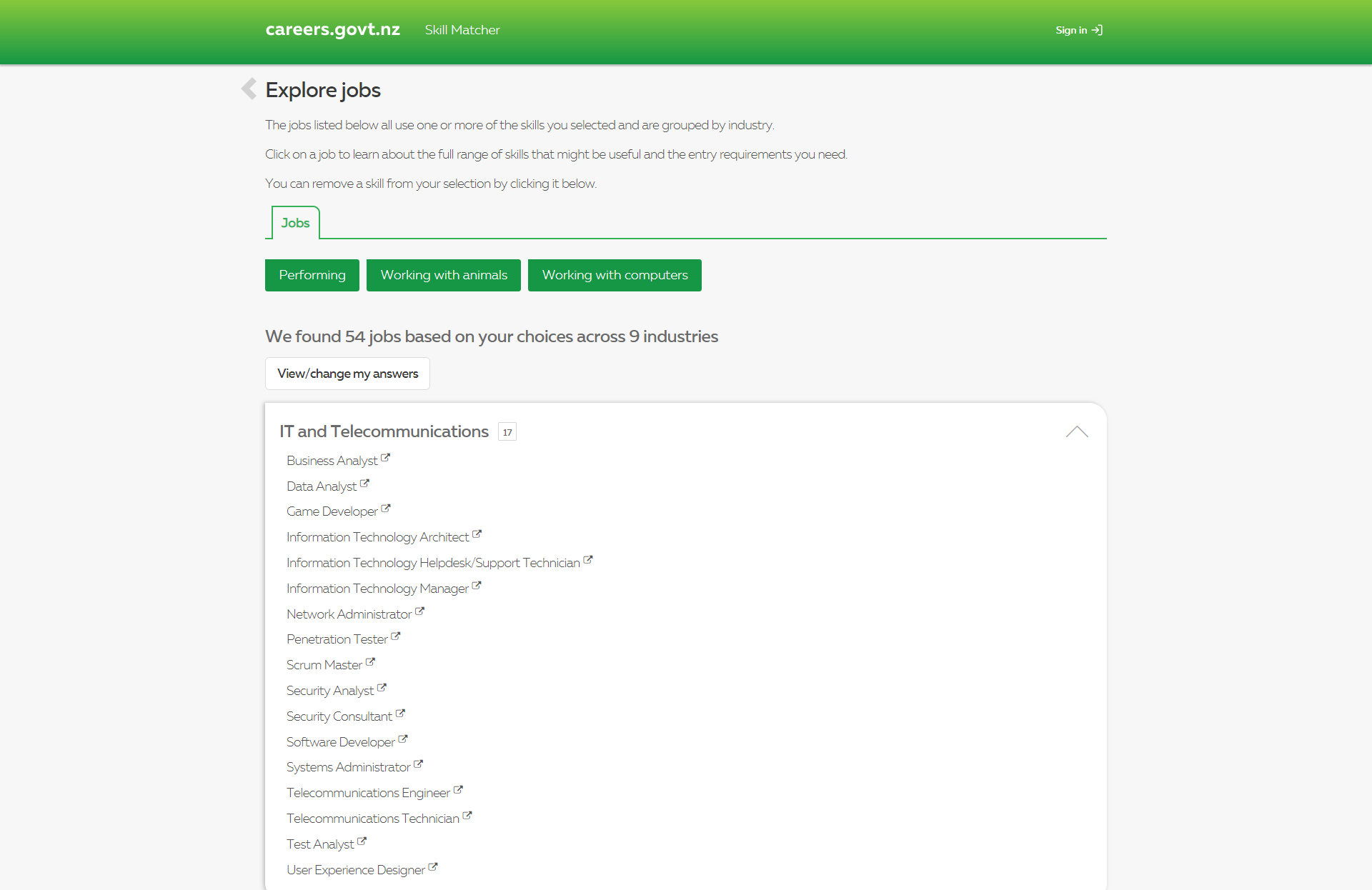 Learn how your skills relate to jobs. Skill Matcher is a fast and easy way to get job ideas.
Explore jobs for the skills you already have or are interested in learning.
Discover the industries that your skills match with.
Learn about the pay, entry requirements, and full range of skills for your job matches.
---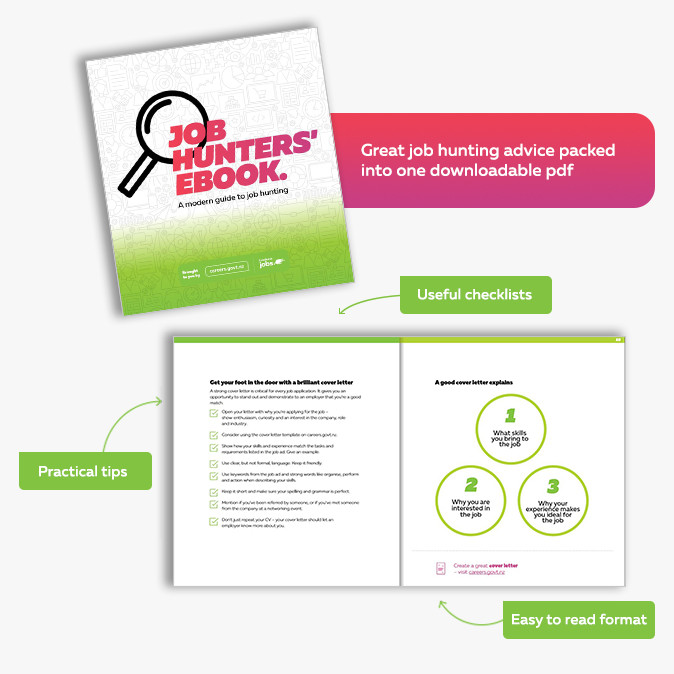 The Job Hunters' EBook is a great free tool for finding your first job or if you are changing jobs. Get tips on:
Looking for a job: How to start your job search, find out where the jobs are and learn what skills employers want.
Applying for jobs: How to make a good first impression with social networking, a great cover letter and a stand-out CV.
Getting the job: How to prepare for an interview, promote yourself at events and impress in internships, plus what to do with a job offer.