School Leavers' Toolkit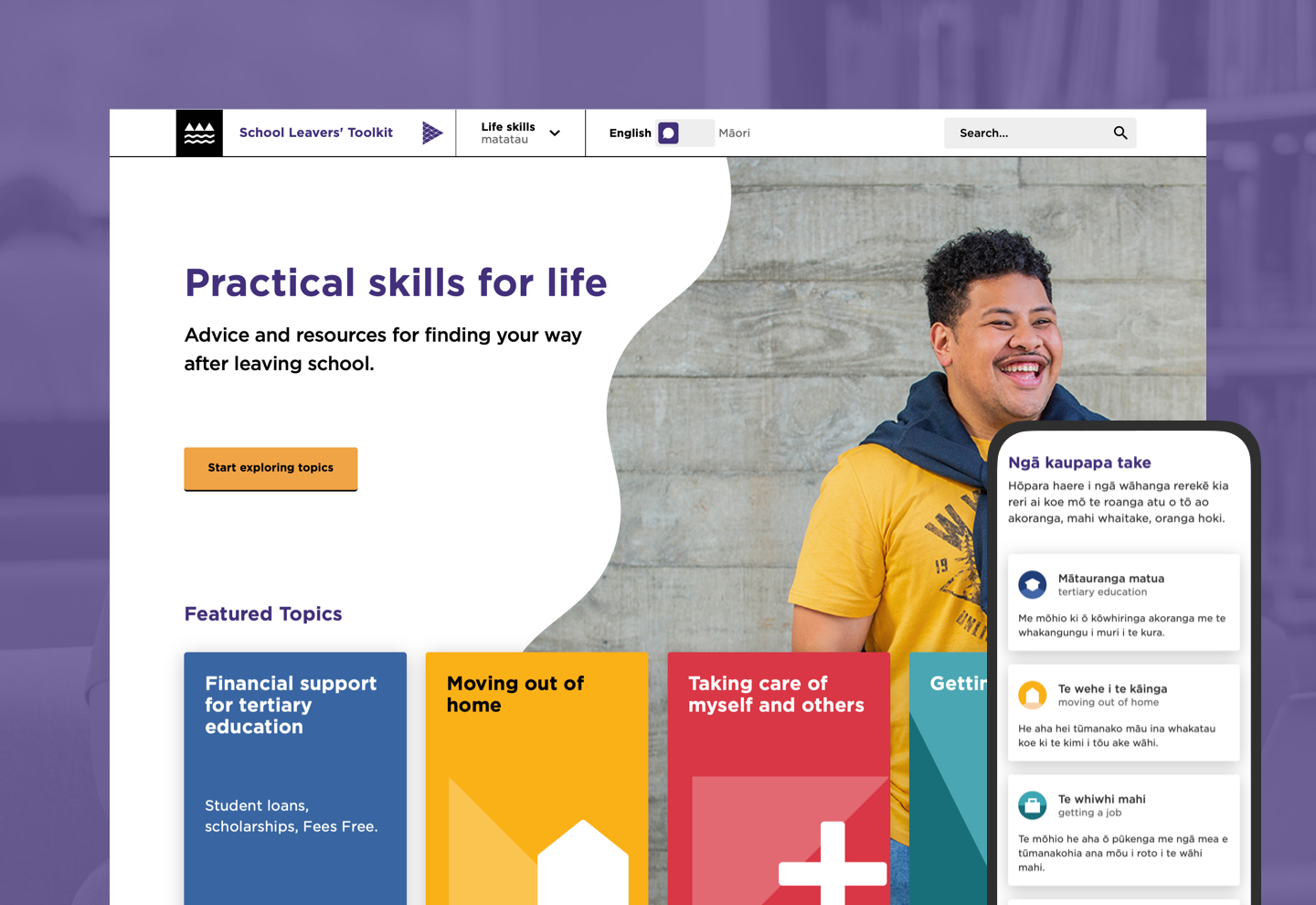 Supporting school leavers to take the next step
Finishing high school is a huge milestone, but what comes next? 60,000 young New Zealanders leave school every year. They want to know more than which uni to apply for or the pros and cons of a gap year — they want to know what to look out for in a lease agreement, what constitutes a healthy relationship, or how to enrol to vote. They want support to make smart, considered choices.



To help young people and school leavers gain the core skills and knowledge they need to launch their post-school lives, the School Leavers' Toolkit collates information and resources for young people who are transitioning out of secondary school education.
The Toolkit will show you how to apply for jobs or enrol in further education, go for interviews, vote, manage their money, and look after yourself and your mental wellbeing.

Topics include:
Go to: school-leavers-toolkit.education.govt.nz