Career Training
Teaching:
www.teachnz.govt.nz

From time to time, there are more opportunities in some teaching sectors than others - for instance, there is currently high demand for primary teachers and secondary teachers of the Sciences, Technology and Mathematics. There is also a need to see more male teachers in early childhood education and primary classrooms, and more people who can speak Te Reo Māori and Pacific languages at all levels of the education system.
Talking with experienced teachers, recent student teachers, careers advisors and principals can be a great help in deciding whether teaching is for you. You can also contact your nearest tertiary provider and discuss what it's like to be in the classroom or ECE centre. They may be able to arrange for you to spend some time observing a class or centre in action.
---
New Zealand Police:
Start as a probationary Constable and respond to emergencies and prevent crime. You will train on-the-job attending street disorder, family violence, road crashes, and stolen car investigations. Also participate in operations at major sporting events, prepare files for court, and help to locate missing people. With a career that can take you into Forensics, Search & Rescue and more, the sky's the limit.
---
Defence Careers:
From supporting our own troops to interacting with and supporting civilian populations, there are a hundred ways you can put your skills and passion to good use helping others. In the course of undertaking your role, you will have the opportunity to support emergency services both in New Zealand and overseas. This can include helping those suffering hardship as a result of war a natural disaster or working with search and rescue teams to find someone who needs help.
With 109 exciting roles available, there really is something for everyone.
---
Forestry Careers: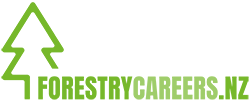 Forestry has many different job opportunities and some well-defined career pathways. Whether you are still at school or just starting out, or have been working for some time, you can improve your skills and career choices through training and education. Take a look at the range of training and educational courses available.
Forestry involves much more than growing and harvesting plantation forests. Careers include planting and managing native and exotic forests, looking after the forest environment, managing people and resources, working with state-of-the-art technology, and operating multi-million dollar machines and equipment.
Some forestry jobs go all year, while others are seasonal. Some are inside, some are outside. There's something for everyone!
---