Sports News - 24th July 2020

Cross Country, Netball, Area Schools Tournament and TCAS Hoodies...
TCAS Cross Country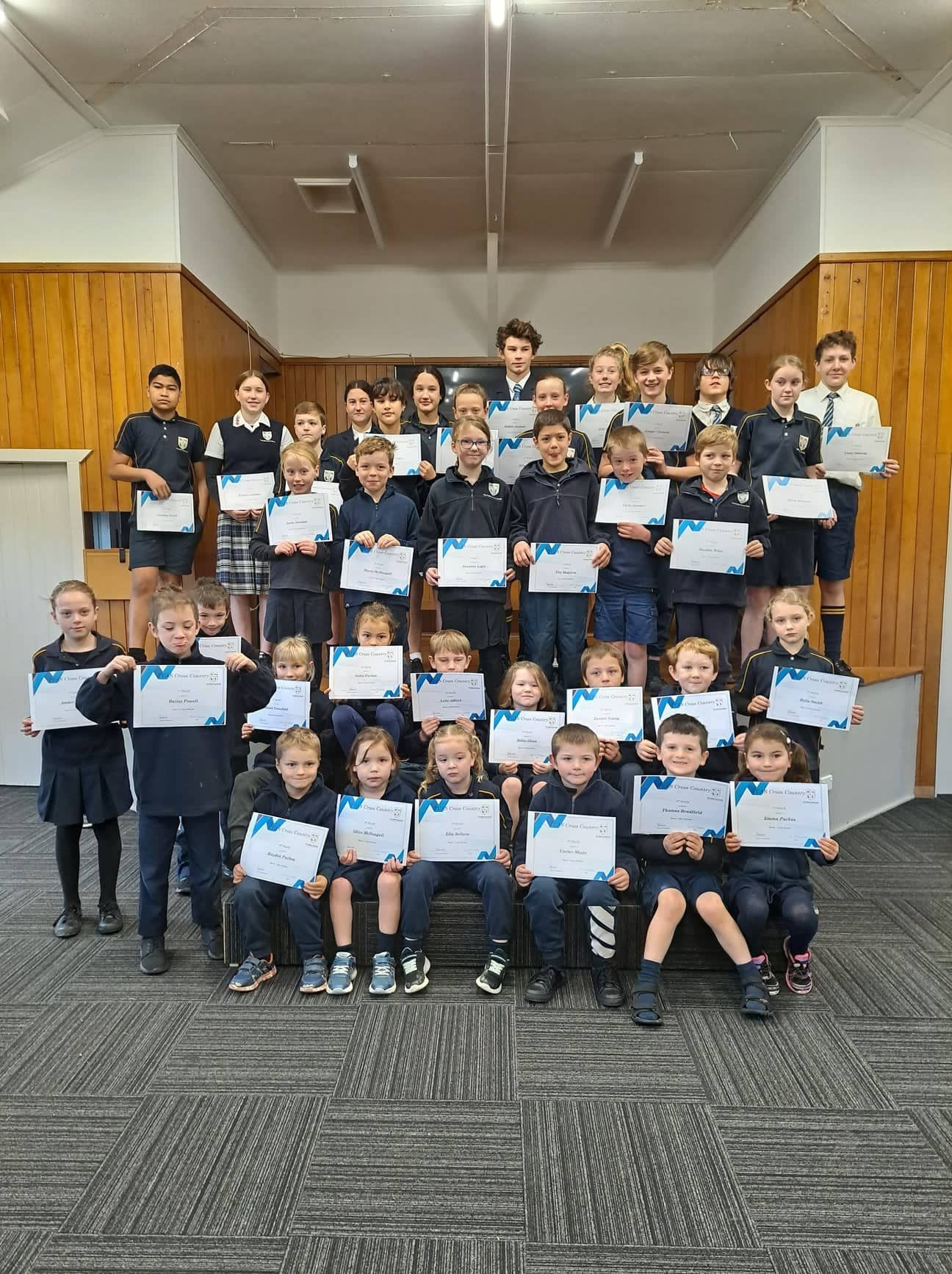 For more photos and a full report, please see: catlins.school.nz/news/tcas-cross-country-2020
---
South Otago Cross Country
Congratulations to the following nine students who have been selected to compete at the South Otago Cross Country on Wednesday 19th August:
Anna Janssen, Olivia Williams, Ella Senior, Bailey Powell, Tim Magiera, Chris Janssen, Archie Valli, Cooper Cleland and Tafaitoa Tyrell.
Parents of those competing will receive an email in the coming days, with more details.
---
Netball
Last weekend, I was able to watch three of our four Netball teams play. It was a pleasure to watch new players to the game showing their talents, along with the senior players showing great leadership with Izzy Jenks & Magan Mitchell coaching our Year 5-6 team and Jade Gustell & Yui Nakajima umpiring. Jade is also helping to coach the Year 3-4 team.
With such a short season it's like we have only just got underway, but now there's only a few weeks to go. We would like to thank all the coaches for your weekly dedication to your team as well as a special thank you to all the parents who help out each week with timekeeping, scoring and for those who help with clean-up duties, sweeping the courts and clearing any rubbish at the end of the junior competitions.
Netball fees of $40 are now OVERDUE, with only half of player fees paid! Please contact the School Office if you are unsure if you have paid or not, otherwise payment can be direct credited into the following school bank account:
03-1734-0006633-00
Particulars - NETBALL
Reference - FAMILY NAME
---
Balclutha New World Primary School Netball Tournament
Interested Year 5-8 students have been signing up this week to play in a one-day tournament held in Balclutha. Our Year 5 & 6 students will play on Wednesday 5th August and Year 7 & 8 students on Friday 7th August.
The tournament is all about having fun and getting both male and female players involved. In the past, this has been quite popular so without parents help with transport and managing of a team, we will struggle.
Team entries close next week so Year 5-8 parents please check emails early next week for more details, permission and requests for help.
---
Area Schools Tournament
Since the cancellation of the Area Schools Tournament which was to be held in Roxburgh in May, a mini one-day tournament is going to be held on Thursday, 20th August in Dunedin. Unfortunately, only 22 students will attend and Mrs Cairns will be informing those students who have been selected. Girls will be playing Netball, Volleyball and Mixed Futsal while the boys will play Touch, Basketball and Mixed Futsal.
---
TCAS Hoodies
Orders for TCAS hoodies are being taken for the next two weeks. If there is enough interest an order will then be placed. The cost is $55 each which includes a name printed on the back. Please contact Tania at the Students Office on 415 8036 ext 1 or email [email protected] for more information.
You can order by completing the Google Form below or by following this link: forms.gle/5G3GVpcXjGKhML3n6
REMINDER - TCAS Hoodies are NOT part of the school uniform, they can only be worn to sporting events and PE. Samples of the TCAS Hoodies are in the Students Centre for students to try on for correct sizing.