Sports News - 15th November 2019

Beach Day, Quadrathon, Sports Extravaganza, Top Team & PCT Challenge...
Beach Day
On Wednesday, 11 December the Year 7 - 11 students will participate in 3 water-based activities, in our local Catlins area. These are Surfing at Curio Bay, Waka Ama at Papatowai and Sailing at the Owaka Yacht Club.

Students will be given the choice of what activity they would like to do, but will also select a second choice as some activities have a limit on numbers they can take. The cost for the day will be $20 per student which covers the cost of the activities and travel expenses. We will be looking for parents to help with transport for the day and will be able to reimburse for your travel expense.

A permission slip for this day will follow shortly.
---
Quadrathon
The draft timetable has been received with Catlins competing in the afternoon session, the team meet in the school gym at 11 am for briefing and to arrive at Waiwera South School by 12noon. When the confirmed timetable is received this will be forwarded via email along with the transport details. PLEASE in the meantime if your son/daughter is biking ensure their bike is in a roadworthy condition and will pass the bike inspection.
---
Sports Extravaganza
Last week we had 50 students over two days attend the Johnstone Electrical Sports Extravaganza where students were mixed up into 36 teams from all South Otago schools who are part of the Sports Activator Programme. There were six activities inside the Cross Recreation Centre and six outside on the football grounds ranging from basketball, scooter obstacle and hockey. There was also a general knowledge quiz which included moving a tractor tyre after answering each question and the very popular 'sponge water slide'.

Thank you to the many parents who helped with team leaders and transport on the day.

See https://www.catlins.school.nz/news/sports-extravaganza for photos.
---
Top Team
The Term 4, Year 7-8 Top Team Finale is next Tuesday, 19th November in Balclutha. The starting time is 4 pm and estimated to finish at 5:30.
---
PCT Challenge
Last Friday, three TCAS teams consisting of four team members competed in the Police Competency Challenge which had them pushing trailers, climbing walls, balance beams, 200m sprint. The course is the actual course the Police have to complete every two years and as our teams arrived at the Cross Recreation Centre, ex Catlins pupil and now Policewomen Rachel Lean was just leaving after completing her test.
There were two sections. Firstly, the 'Trophy Round' where teams had to consist of two boys and two girls and had to be two from Year 7 and two from Year 8. We were able to enter one team in this section, the TCAS Titans who placed 4th out of 18 teams and overall 5th out of 27 teams. The non-competitive section could involve Year 6 students or be all boys or girls which we had two teams entered. The TCAS Troopers and TCAS Tactix with the Troopers placing 14th overall and the Tactix 18th out of the 27 teams entered.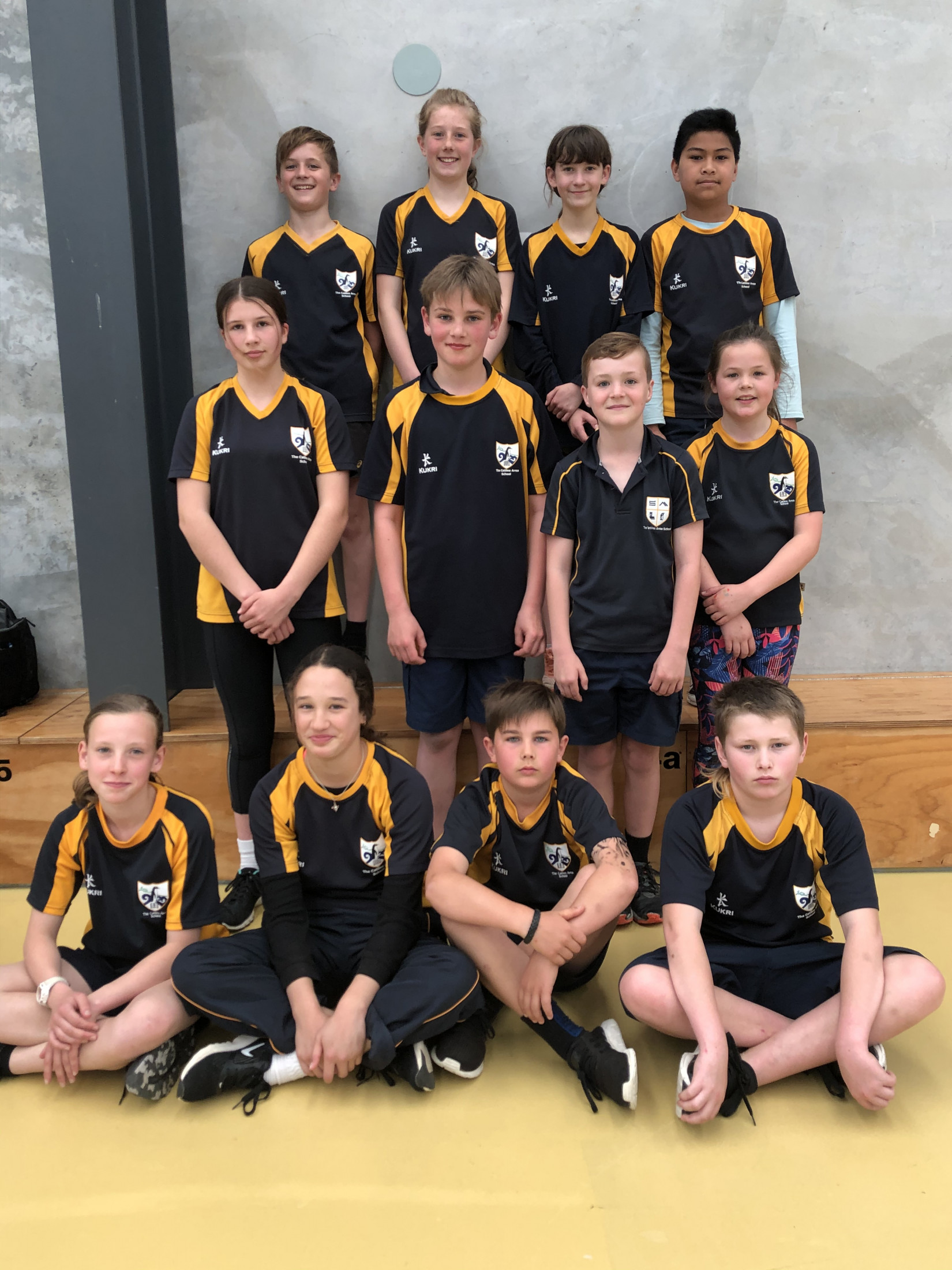 Back Row TCAS Titans - Cooper Cleland, Jade Gutsell, Olivia Hartvigsen, Tafaitoa Tyrell - 3min 24sec
Middle Row TCAS Troopers - Jessica Edwards, Blake Affleck, Archie Valli, Shelby Given - 3min 47 sec
Front Row - TCAS Tactix - Ella Senior, Amelia Morrison, Hadley Gutsell Ajay Stephens - 4min 06 sec

For more photos and video, see https://www.catlins.school.nz/news/pct-challenge
---