Yr7-10 Music Workshop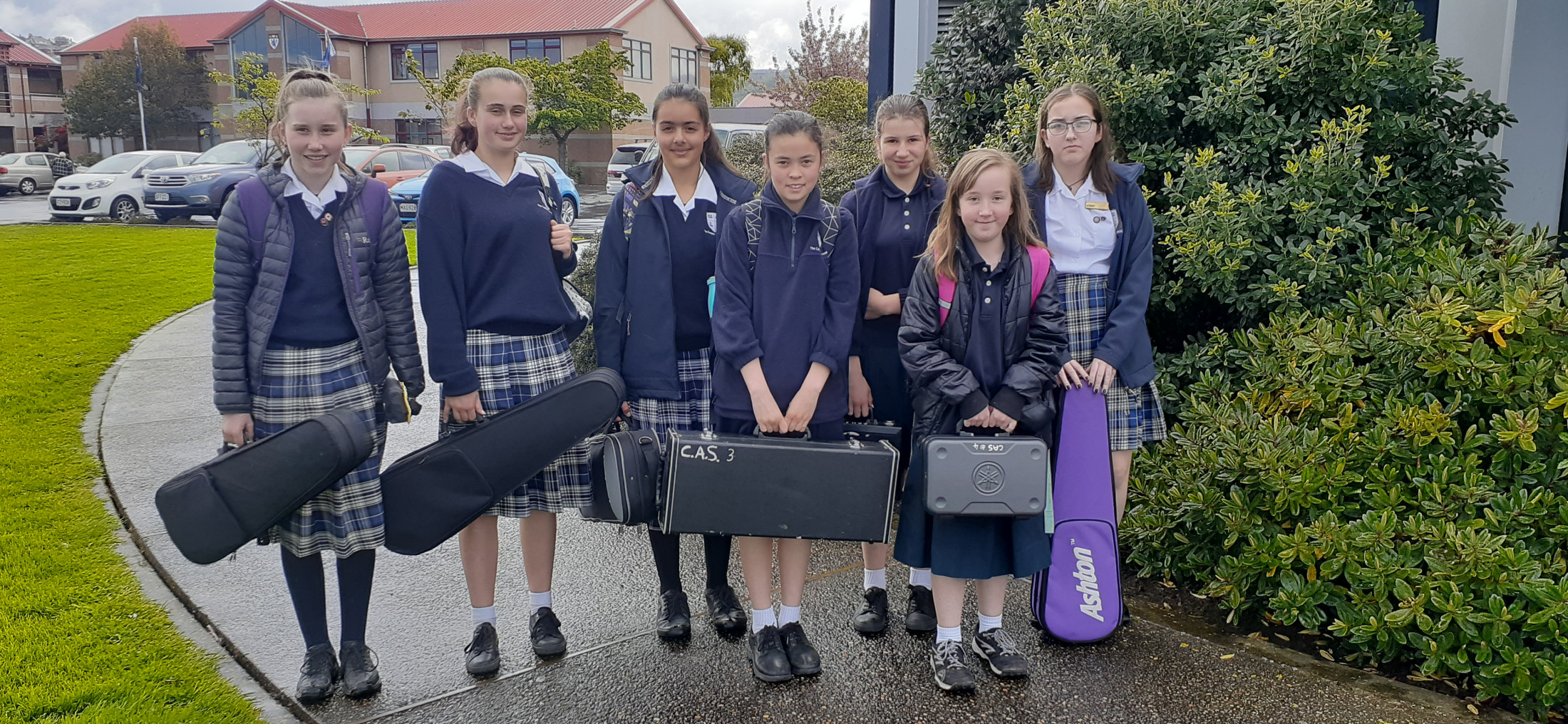 The Annual Music Workshop for Year 7-10 students was held on Tuesday at King's Performing Arts Centre (Wind, Brass and Percussion) and Queen's High School Hall (Strings) in Dunedin.
This event brings students together from all over Dunedin, and beyond, for a day of music-making.

After a morning rehearsing a variety of pieces, a final public concert performance concluded the day. The participants from The Catlins Area School enjoyed a wonderful day which was an experience they will never forget!