Year 7/8 - Yellow Eyed Penguin Trust Planting Day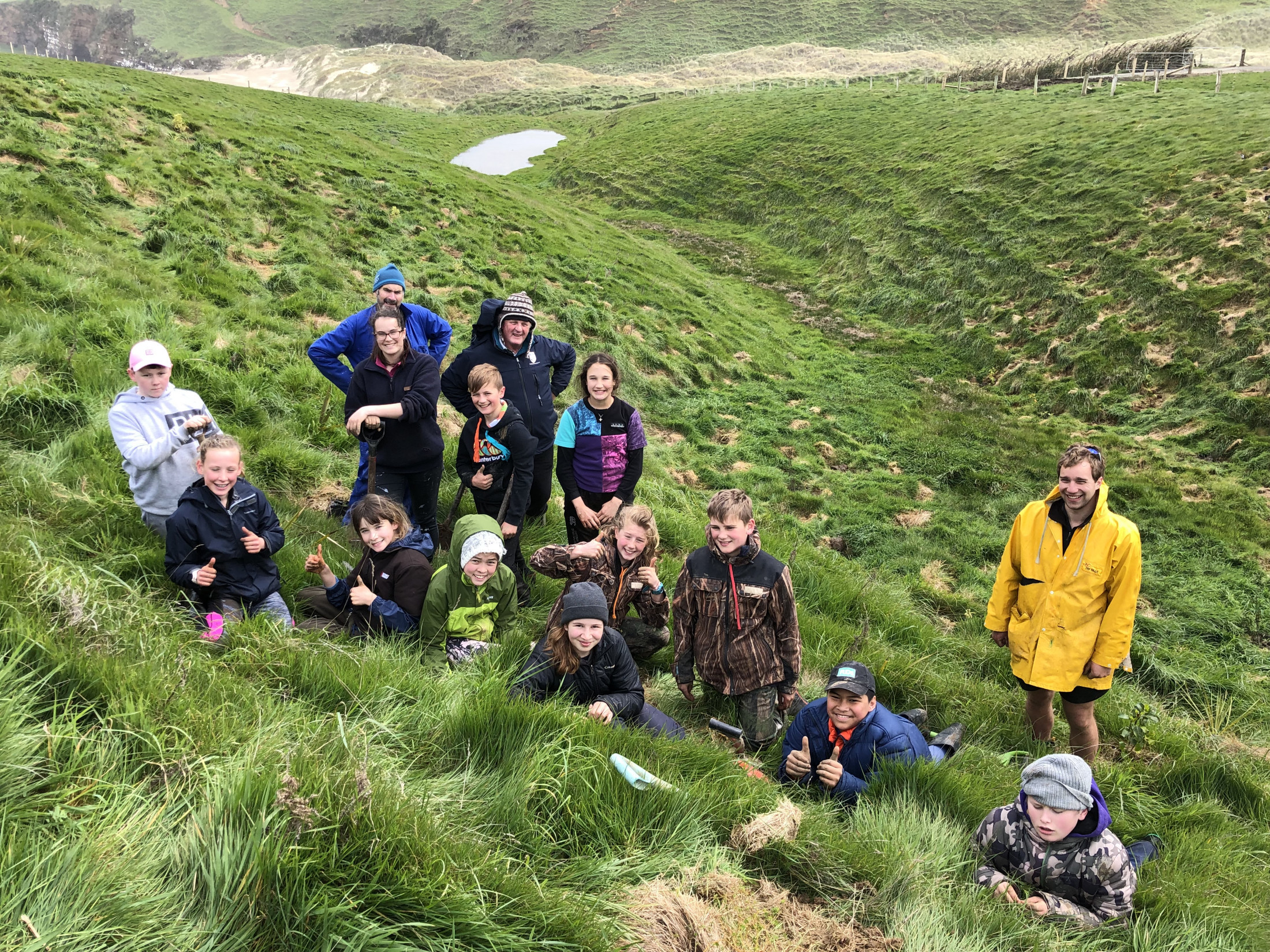 On Friday last week, the Year 7 and 8 students, Tim Samson and Emily Currall travelled to Long Point to help the Yellow Eyed Penguin Trust.
We planted trees despite the bad weather and the students had a great time. It is very important to us that we use our school value of care to help protect our native species, especially where their conservation status is endangered.

We hope to continue and grow our relationship with the Trust and to provide more experiences like this for our students.