Year 7-11 Beach Day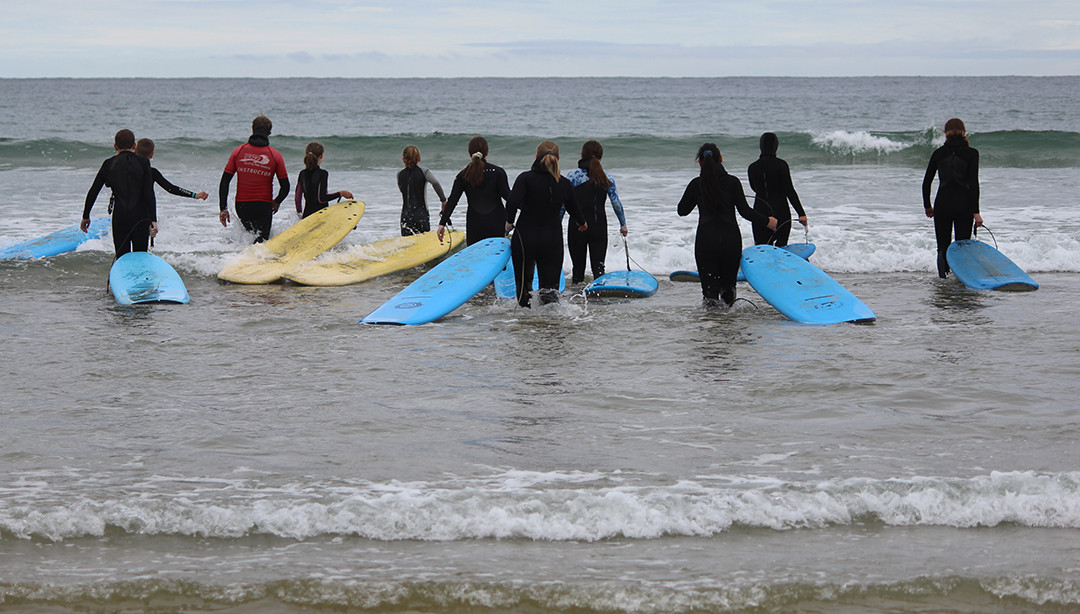 Yesterday the majority of Year 7-11 students had the awesome opportunity to participate in either Surfing at Curio Bay or Waka Ama at Waikawa Bay.
Both Surfing and Waka Ama groups met Matua Ross and Matua Steph from Verdon College at Waikawa Bay. Everyone helped unload the waka and assemble before Matua Ross explained the background of the waka and said a karakia, which applied to both surfers and students on the waka, to keep safe while out on the water. The students accompanied by Mr Prasad and Miss Currall climbed aboard and headed off out into the bay, a small group of Kapa Haka students remaining onshore performed the waiata Utaina, from the wharf as the Waka passed by in the harbour. The waka sailed across the estuary and the students had the opportunity to steer, paddle and keep time for the paddlers. On the way back, they were followed by an inquisitive sealion.
---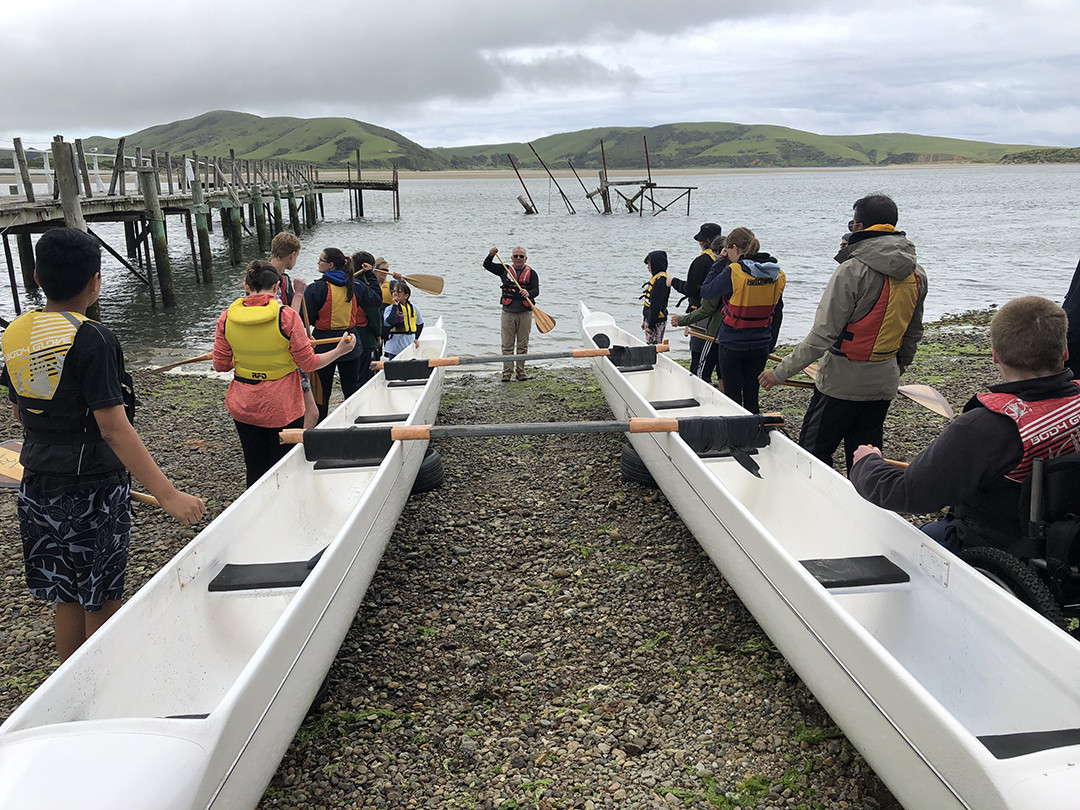 ---
Mrs Wilkinson and 16 students went surfing at Curio Bay with the help from instructor Nick Smart from Catlins Surf. We were lucky to be greeted by Hector's Dolphins, some being cheeky enough to swim under our surfboards. The smiles and fist pumps when succeeding to ride the waves into shore was awesome to see, just as much as some of the failed attempts. From the shore it was good to see everyone supporting each other, not giving up and giving something a go they wouldn't normally have the opportunity to do.
---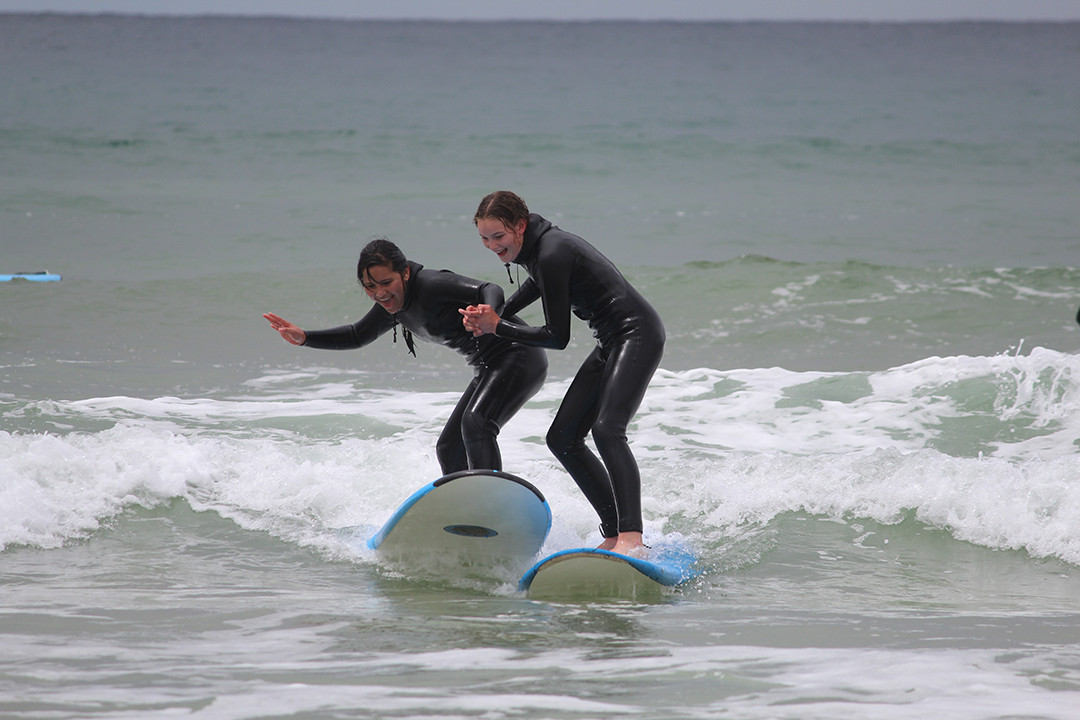 ---
Our aim for this year's Beach Day, was to offer water sports that relate to our area of The Catlins, Owaka, and the water around us. We would like to think we have inspired some students to take up the sport of surfing or even look into ways to learn more about the sport of waka ama.

Thank you to Stu Affleck, Carol Sinclair, Nicky Hartvigsen, Sandra Grant, Miss Currall and Tania who helped with transport along with Senior Teachers and Teacher Aide Tania Walker for your help throughout the day.
---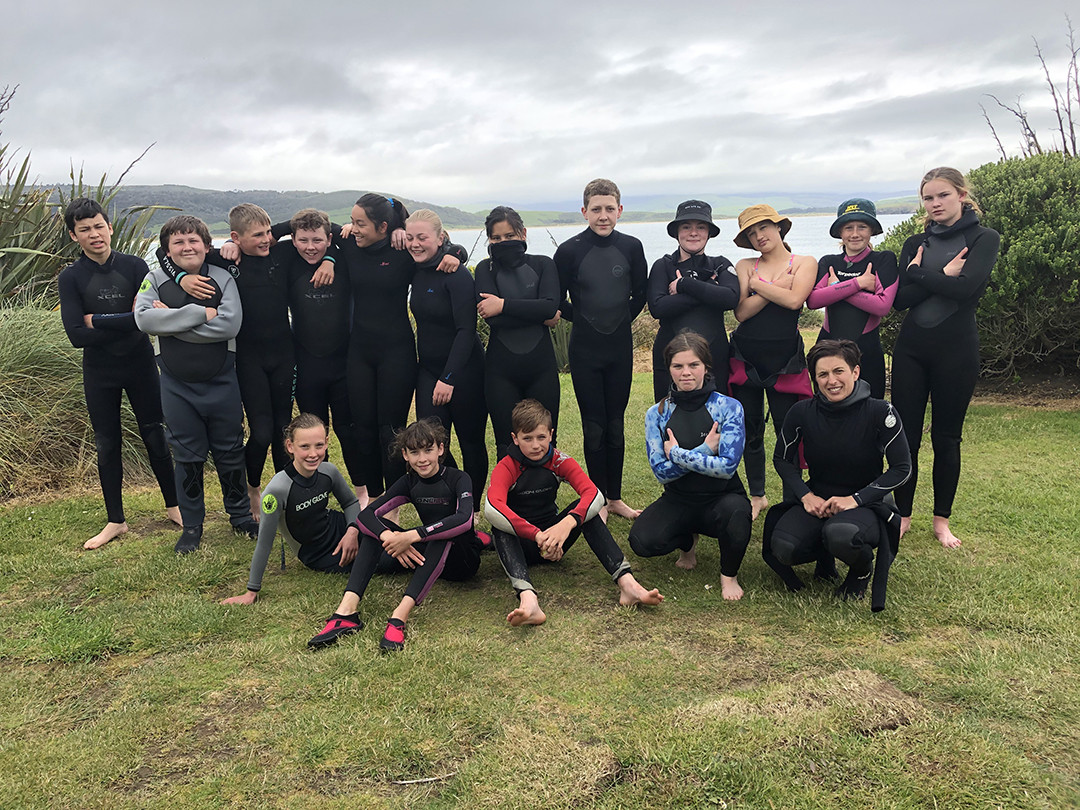 ---