Year 5-6 Health Project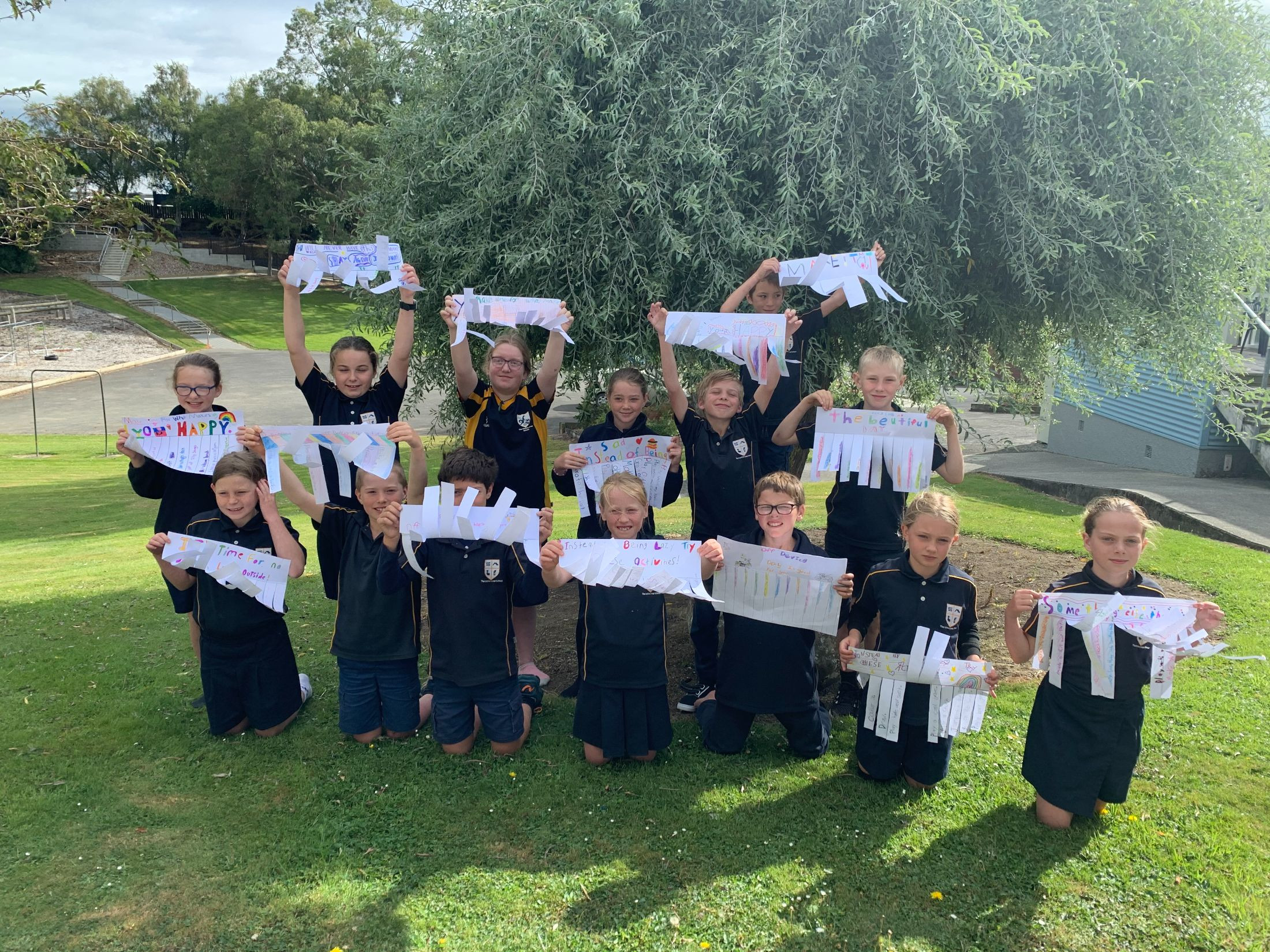 Focus for the first few weeks in our Health lessons has been on Wellbeing. So the pupils have been making a poster with ideas of what to do instead of being inside on a device.
Their challenge is to choose 1-2 a week and have used up all their ideas by the end of the term - with only the titles left on their poster in the classroom.
The students have been very creative with ideas for titles for their poster too.
Here are a few examples of titles:
'Spending Time off Devices Day is Healthy for You!
Instead of being lazy . . . .
Something else other than being lazy . . . .
Make it Count!
It's Time for No Devices - Look Outside!
Make Time for What Makes you Happy
You will never have this day again so make it count!
Look out at the beautiful day!
And some examples of activities:
Make a tree hut with dad
Help mum in the garden
Play on the tramp
Go for a bike ride
Play with your pet
Write a poem
Put a puzzle together
Paint a rock
Help mum cook a meal
Play a game
Go for a run
Write a poem or a silly song