Winter sport roundup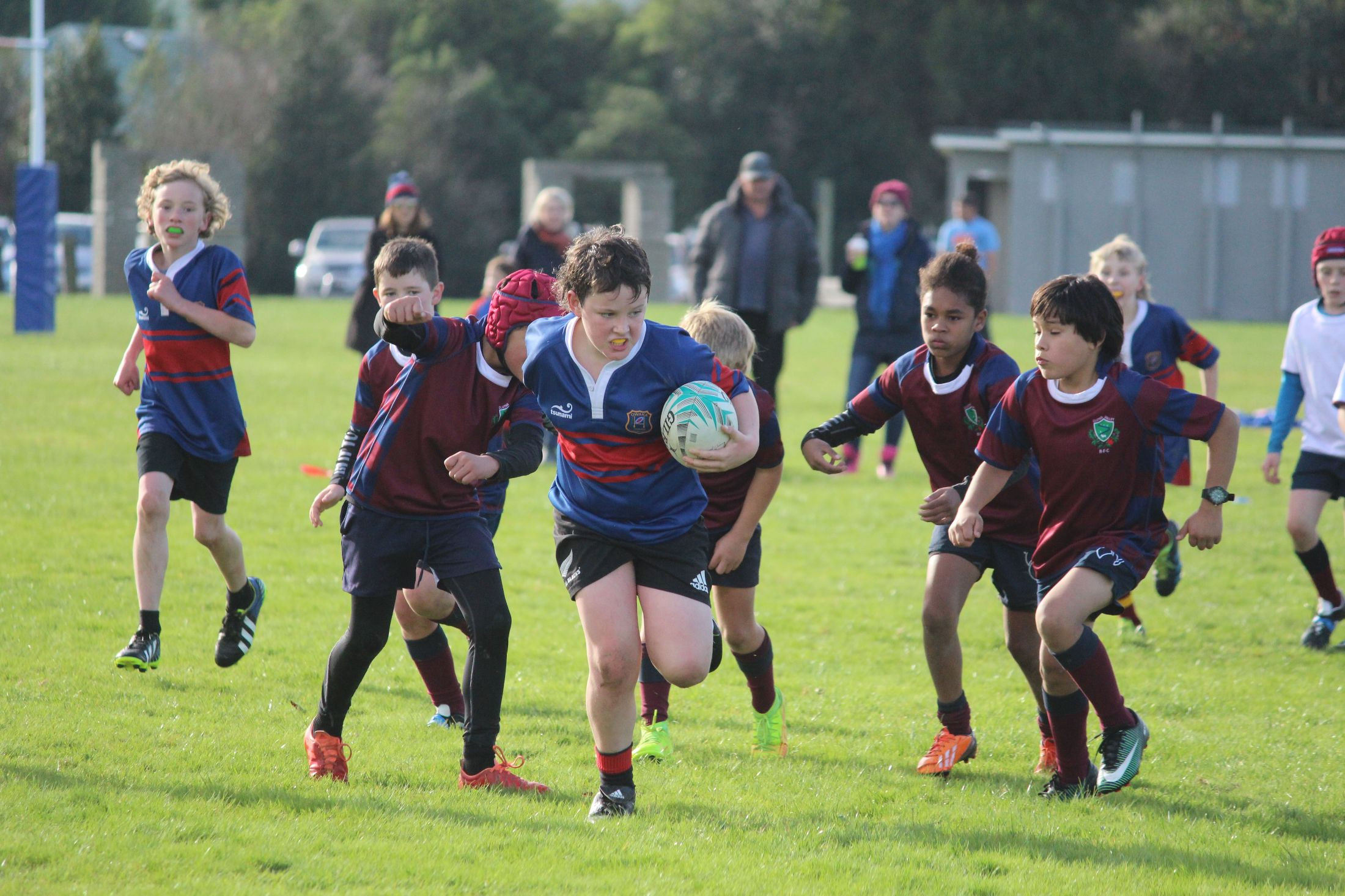 An array of sporting opportunities have been happening this term and involving our ākonga (students).
Term 2 has been busy with ample sporting opportunities for all of our TCAS ākonga. From basketball to netball, swimming to surf life saving there have been some outstanding results and as always our strong sportsmanship has been on display.
Basketball
The competition is three weeks into a seven week secondary school competition. Each week the TCAS team is increasing both in numbers and ability thanks to the weekly (sometimes twice weekly) practices in the school gym at lunchtimes. This past Monday the TCAS team played Lawrence Area School and had a fantastic 30+ goal lead and finished the game with a 49-10 result. The team has the expertise of Kerri Nakajima as coach and is managed by Glenys Hanley.
Netball
It is exciting for TCAS to have five teams playing in the South Otago competition this year.
The Senior A (YEAR 9-13) team plays in the Senior B section on Friday evenings and the advantage to this is the team is able to travel together as a team using the TCAS van. The team along with coach Olivia Parkes and Manager Abby Parker have had some fun team bonding activities to start the season off. It is currently halfway through their season and they have three wins, one draw and one loss to date.
Last Sunday TCAS Gold (Year 7-8) had a fantastic team bonding opportunity through the thoughtfulness of their coaches Natalie Harrex and Robyn Lietze by travelling to Invercargill and watching the nail biting Southern Steel versus the Robinhood Stars. A great way to pick up tips, they even got acknowledged for their cheering skills! Angela Senior manages the team and keeps things organised. They have currently played four games and have three wins and a draw.
We have been fortunate to be able to have 2 teams in the Year 5-6 category being TCAS Blue and TCAS Yellow and coaches Sarah Chittock and Rachael Landreth bring a wealth of experience. The teams are relatively young and have been learning the transition to 5 aside, with both teams having played four games with close results.
Lisa Given is coaching TCAS (Year 3-4) and it is great to see new players coming through. They have currently have played two games and have won both.
Rachael Landreth is again taking the Year 1-2 Future Ferns onsite at the school gym at lunchtimes starting the 9th of June. Fill in the attached form https://www.sporty.co.nz/viewform/198323
Football
Amelia Morrison and Yui Nakajima are playing in the South Otago 2nd VI girls team with games played on Thursdays alternating each week in Dunedin and Balclutha. Both Amelia and Yui practise on a Tuesday and are enjoying learning new skills.
Balclutha Junior Football Club has provided the opportunity for Flynn Lietze and Kaiyo Nakajima to both play in the 13th Grade. Games are held on a Saturday alternating between Dunedin and Balclutha. Casey Catherwood, Mika Nakajima, Harriett Parker, Rocco Povey and Theo Kristel have been playing in the junior grades, with all practising and playing on Saturdays in Balclutha. All players have enjoyed getting to meet new players and learning new skills.
Rugby
Owaka Junior Rugby Club has teams with over 40 TCAS students playing rugby this season and most teams are coached by our TCAS dads. Teams practice weekly on Thursdays at the Owaka Recreation Grounds with the exception of the Under 13 team, who combine with Clutha and practise in Balclutha.
Last Saturday Owaka Rugby held their Club Day. It was a phenomenal day watching game after game back to back, culminating with the Owaka Premier team.
Under 7 Red - Player of Day: Lachlan Cairns, Coaches Award: Thomas Bradfield.
Under 7 Blue - Player of Day: Olive McDougall, Coaches Award: Ella Sellers.
Under 9 - Player of Day: Jed Hunter (Romahapa), Coaches Award: Jay Wilkinson (Romahapa).
Under 11 - Player of Day: Harry McDougall, Coaches Award: Eddie Crawford.
Under 13 - Player of Day: Clarke Napier (Tahakopa), Coaches Award: Jesse Steal (Clutha).
Dannielle Mason plays in the South Otago Senior Rugby girls' team which has played two rounds of 7 a-side rugby. These have been played in Dunedin on Wednesdays, and they have also played a 15 a-side pre-season game vs Columba College at home last Sunday.
Jethro Melville and Blake Affleck (injured) are in the South Otago Under 15-grade, practising twice a week in Balclutha. They both tick up the kilometres on the weekend with games played from Queenstown to Oamaru and Wanaka. It is early in their season and to date, they have played two games, winning one.
Look out in this week's newsletter regarding a great opportunity for both Primary and Secondary Girls who would like to give rugby a go on Sunday 26 June. The Women's World Cup will be there!
Swimming
South Otago Sharks Swimming Club has been running for almost three terms now with great success. We have attended a number of meets across Otago and Southland and have had fantastic results. We have 10 TCAS students swimming for us and some have achieved outstanding times. Milly Lietze and Annabelle Wilson have achieved qualifying times for the Otago Shortcourse Championships in July and are on track to make national qualifying times for both New Zealand Junior Championships and Division II Championships.
We are always on the lookout for promising swimmers (or junior coaches - Yr 10+) and have a range of squads to suit everyone. If you are keen to trial or to come and have a look, please email [email protected] or come along on Tuesday/Wednesday 4:15-6:15pm.
Surf Life Saving
The Kākā Point Surf Life Saving Club is looking for new members to join. For those over the age of 14, they can learn to be a lifeguard for the up and coming summer. This involves being able to swim 16 lengths in the pool in under 9 minutes. We are currently training at the pool on a Wednesday evening from 6 - 7pm. For those under the age of 14, they can join the "Nippers" group of surf life saving, who are also training at the pool at the same time. The Pool Champs are coming up in August where we get to race against other clubs, swimming with bricks, diving under gates, making rescues and much more! For more information get in touch with Fiona Wilkinson [email protected]
Apologies to any students who inadvertently have missed being acknowledged, and any sports not mentioned, or don't fall under the TCAS banner. Any activity keeping kids active, whether it be on a sports field, in a team or as a family in the backyard is great to be involved with.
All sports sign-ups are advertised in the student daily notices, TCAS Sports Facebook Page and in the weekly newsletter at the beginning of each season. If you have any queries of any sporting opportunities please contact our Sports Coordinator Tania Barr, [email protected]