Wellbeing day with cuisine, frisbee golf and games!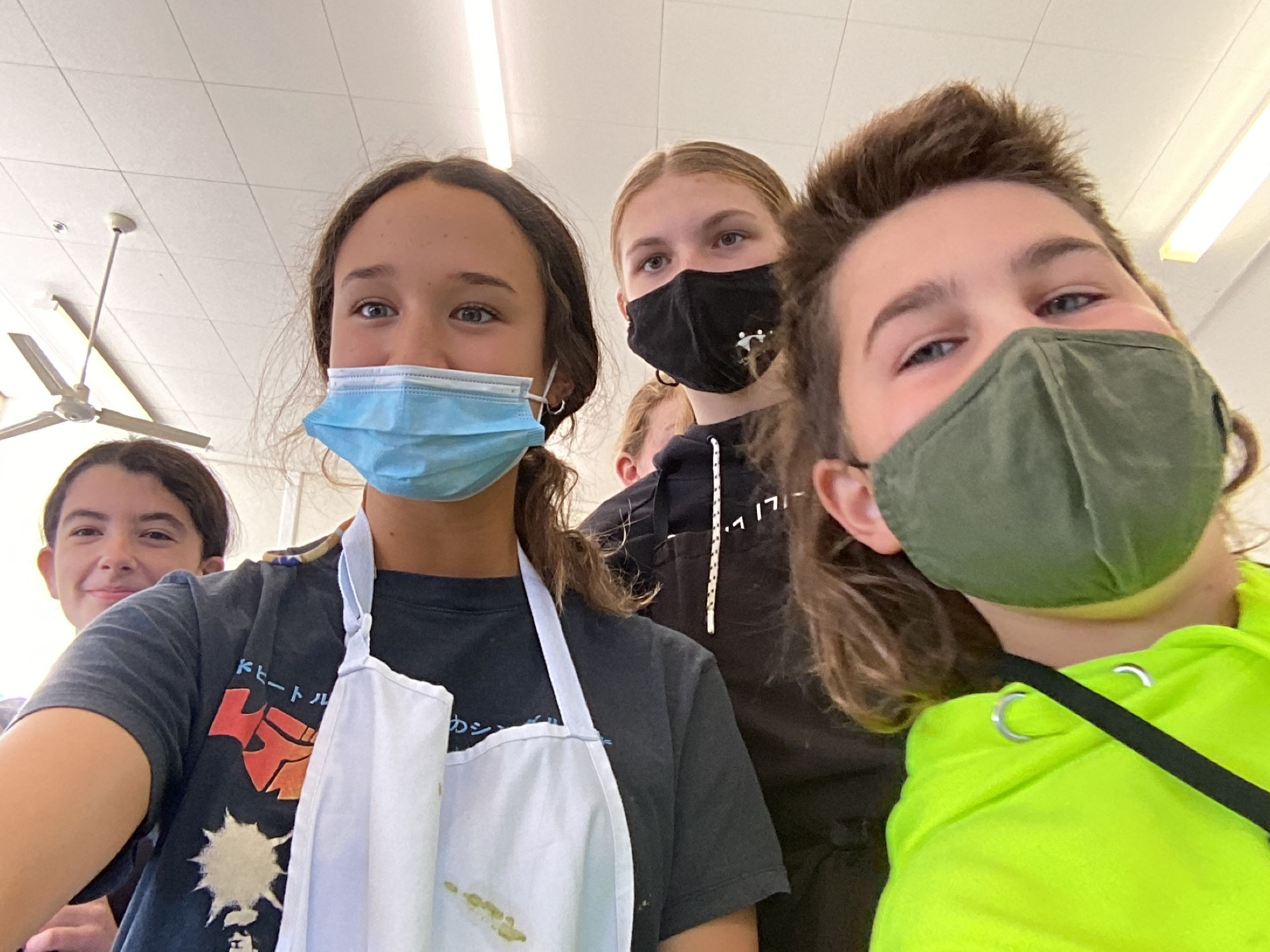 The Year 9 and 10 classes started off the week well with their wellbeing day!
On Monday the 12th of April, the year 9-10 students had their well-being day. Ms Darmody and Mrs Kaur had many fun activities planned for us which we went through throughout the day.
The wellbeing day started off with cooking dishes from Southern India. In cooking the students got into three different groups of five. First group were Skyla Stokes, Amelia Morrison, Hadley Gutsell, Maddison Fleming-Penson and Olivia Williams. In the second group were Blake Affleck, Tafaitoa Tyrell, Alex Napier and Jethro Melville The last group was Hellen Tyrell, Elyssa Stapleforth, Flynn Lietze, Kaiyo Nakajima and Jack Walker. We were to make three different dishes which included mint chutney, poha (flattened rice) and Pakoras.
From 11 till 1:30 we did activities with Sport Clutha. We had to get into groups of three - first group: Alex, Maddison and Amelia; second group: Jethro, Blake and Toa; third group: Hadley, Skyla and Olivia; fourth group: Elyssa, Hellen and Natalie; fifth group: Flynn, Kaiyo and Jack. The activities included Orienteering around Owaka with a time limit of an hour to find every checkpoint. We then had a little break when we tasted the three dishes that we had made earlier. After our break we headed down to the front field to kick off some frisbee golf in the same groups of three. The course was set up around the school with equipment that was hired from Disc Golf South, Invercargill.
After we finished frisbee golf, Ms Darmody and Mrs Kaur set up a shared lunch for us including all our favorite snacks. From 2:30 till 3 we had games in the gym run by Ms Darmody and Mrs Kaur, which were Zip Zap Zop, and competitive Tic tac toe which were girls v boys.
The students would like to thank Disc Golf South Invercargill for the equipment for frisbee golf, and a huge thanks to the team at Sport Clutha, especially Ginny who helped run the activities and also a thank you to Ms Darmody and Mrs Kaur for making this wellbeing day possible. We all enjoyed our well being day, thank you!
Amelia Morrison, Hellen Tyrell, Elyssa Stapleforth