Useful information from the MOE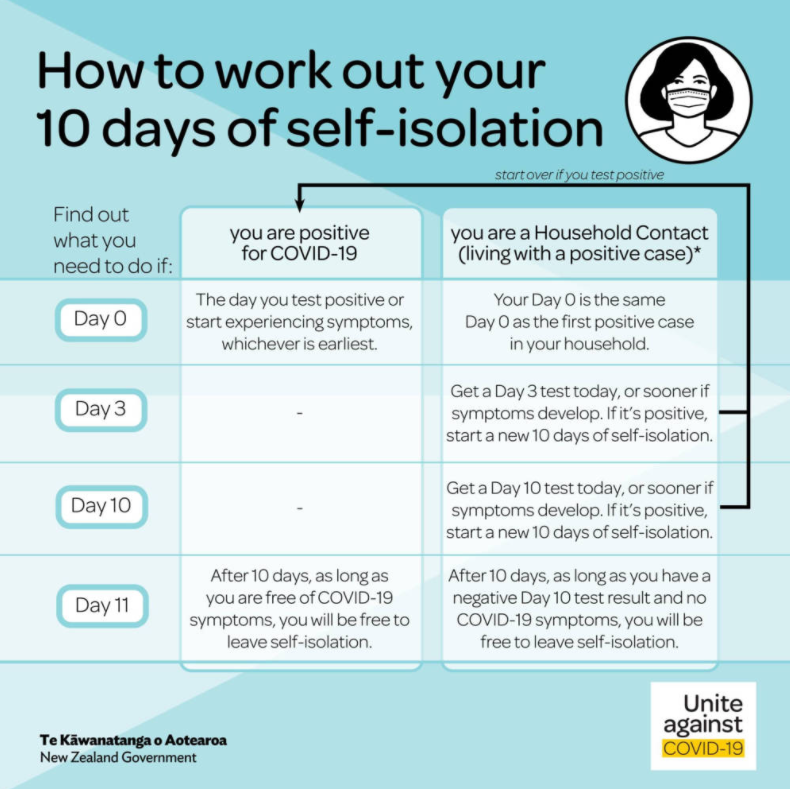 Latest information regarding when COVID-19 cases and contacts end their isolation.
This is some useful information from the MOE on the 4th of March 2022. The information is detailed below and in the inforgraphic.
When should COVID-19 cases and contacts end their isolation?
Positive cases of COVID-19

As you know, a person confirmed to have COVID-19 must currently isolate for a minimum of 10 days and until they are symptom-free. If they are still sick, they should stay home until they are well.

Day zero for isolation is from the date they either developed symptoms or were tested if they do not have symptoms.

The case does not need to have any further tests after their initial confirmation test (they have already tested positive).

Household contacts of someone with COVID-19

Any household contacts of the positive case must also isolate for 10 days and take tests on day three and 10 of the case's isolation period.

If a household contact tests negative on day three and day 10 and is symptom free, they can return to school on day 11.

A reminder that if someone else in the house tests positive, you do not need to restart your 10 days unless you have tested positive.

There is a helpful tool on the Unite Against COVID-19 website which calculates a person's isolation period. Find it here.
If you do have any concerns regarding isolation, learning or your child/ren, please get in touch with Glenys via [email protected] We are here to help and support our students and their families at this time.