The TCAS bus has arrived!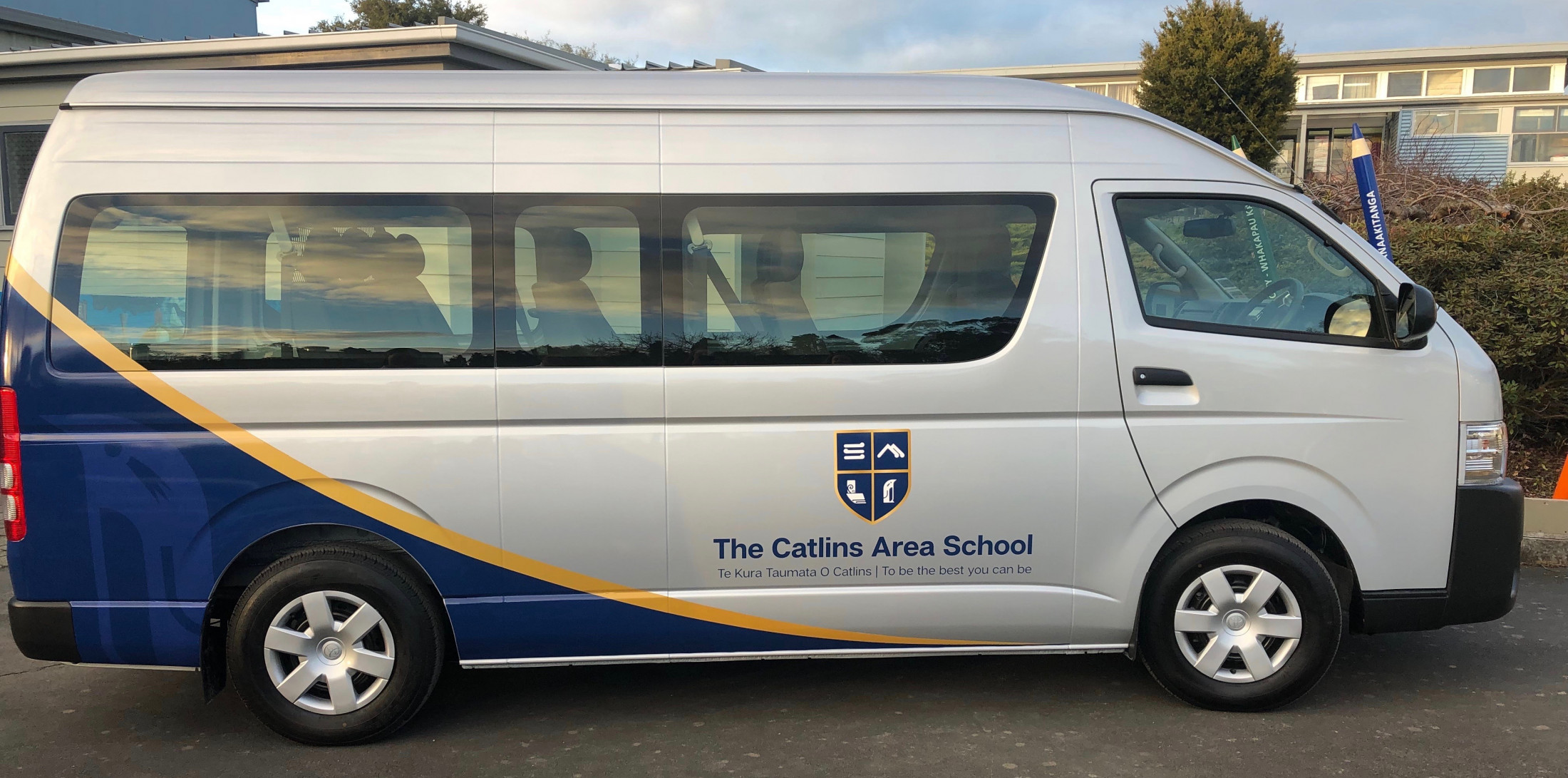 A new arrival at The Catlins Area School!
A massive thank you to everyone who has been involved with the purchase of our brand new van! Home and School were able to contribute $10,000 from their fundraising, $20,000 was donated from The Trusts Community Foundation following an application from the school, and the excess was provided by the Board of Trustees. This addition to our resources at school will secure equitable access to school events, extracurricular activities, and sports. A funding notice will be attached to the newsletter next week outlining costs to families for van use per visit. This will be charged as an account at the end of each term which can be paid directly into the school bank account on a 'user pays per trip' basis - therefore removing the need to find the cash for each trip!