Term One in the Art Department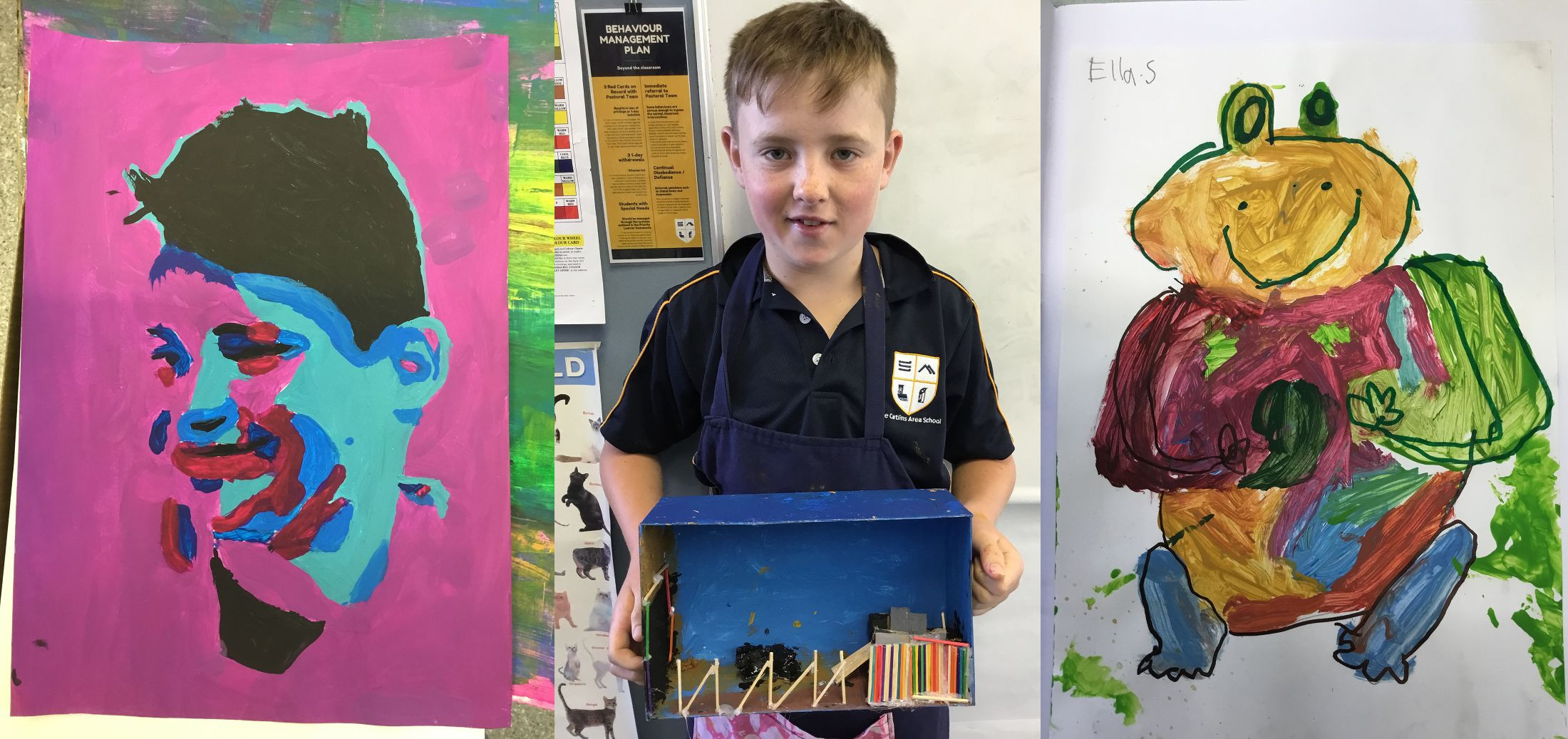 Term One has been a busy time in the Art Department. From Dioramas to Whistling Frogs to Self Portraits, there's been a lot going on.
Instead of doing a final landscape painting Year 7 wanted to make models, so we learnt about what a Diorama is and different techniques for creating textures. We used sand, pencil shavings, polystyrene and coffee grounds to add stone, gravel and grass textures to surfaces. The mud was a favourite, where claycrete was used to make rather deep muddy puddles.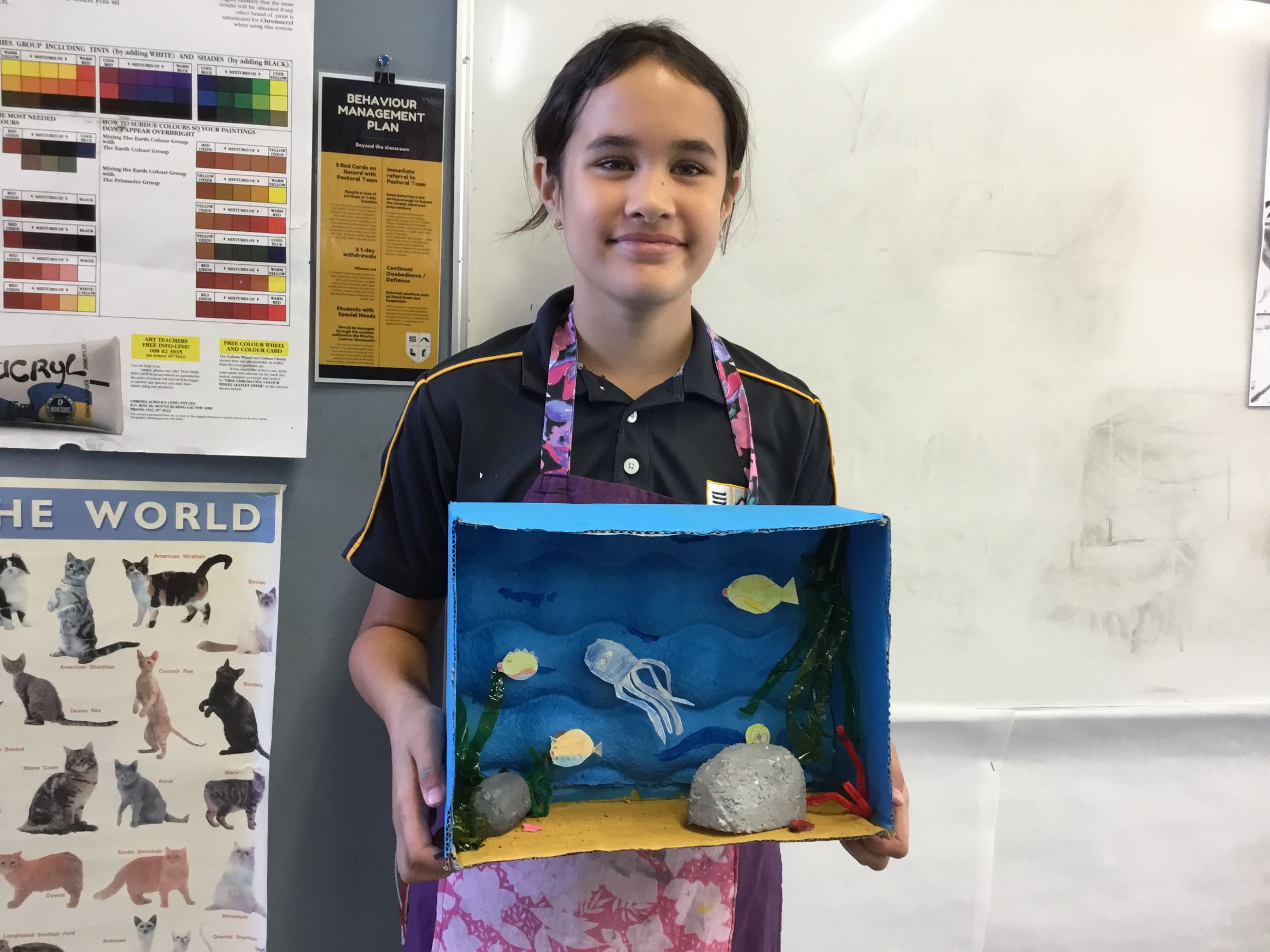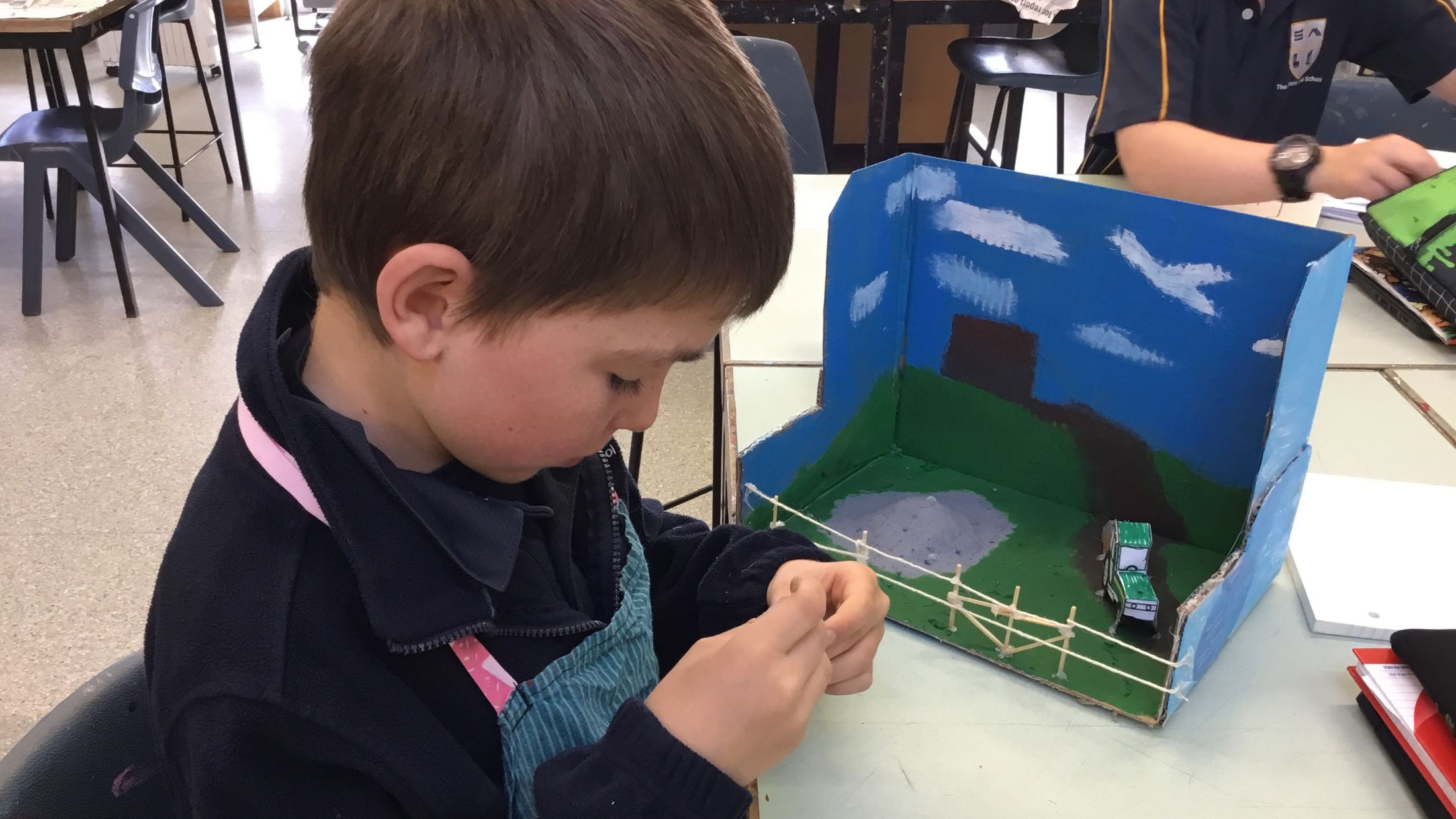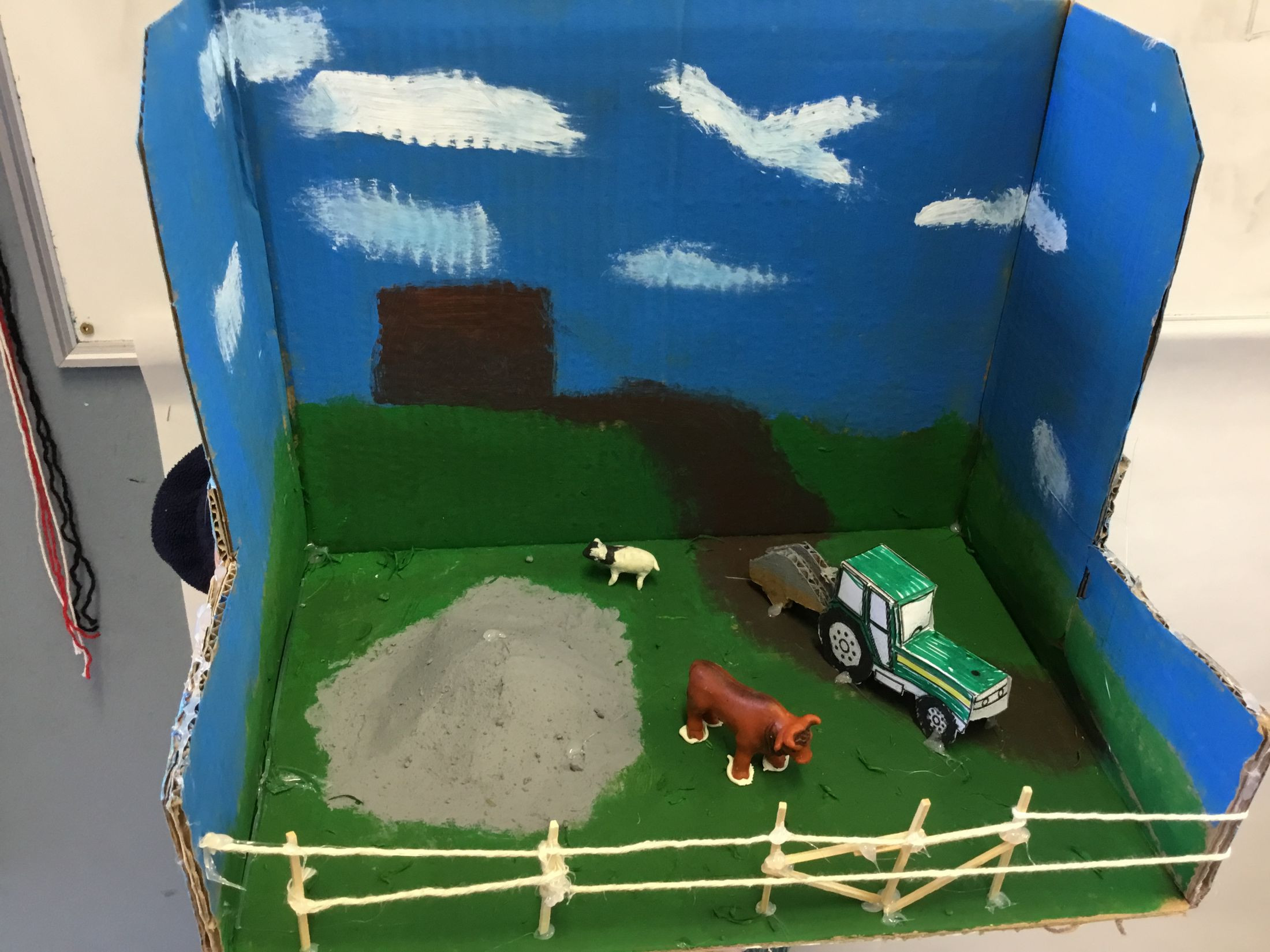 Other Art projects that we have done recently...
All junior classes are working on a Bat project for a piece for an upcoming exhibition - watch this space...
Room 2 did wonderful paintings of Whistling Frogs for World Frog Day (March 20th)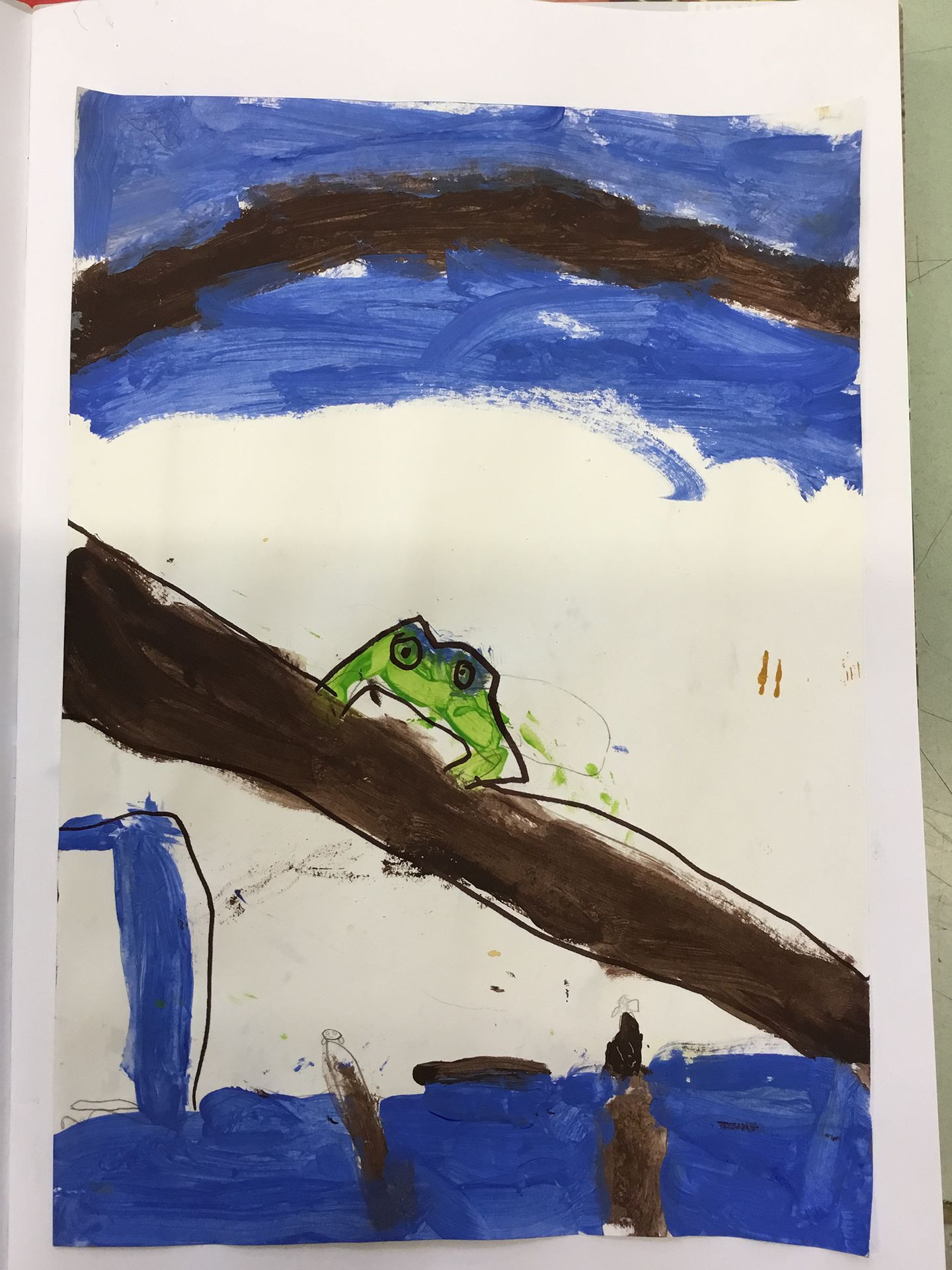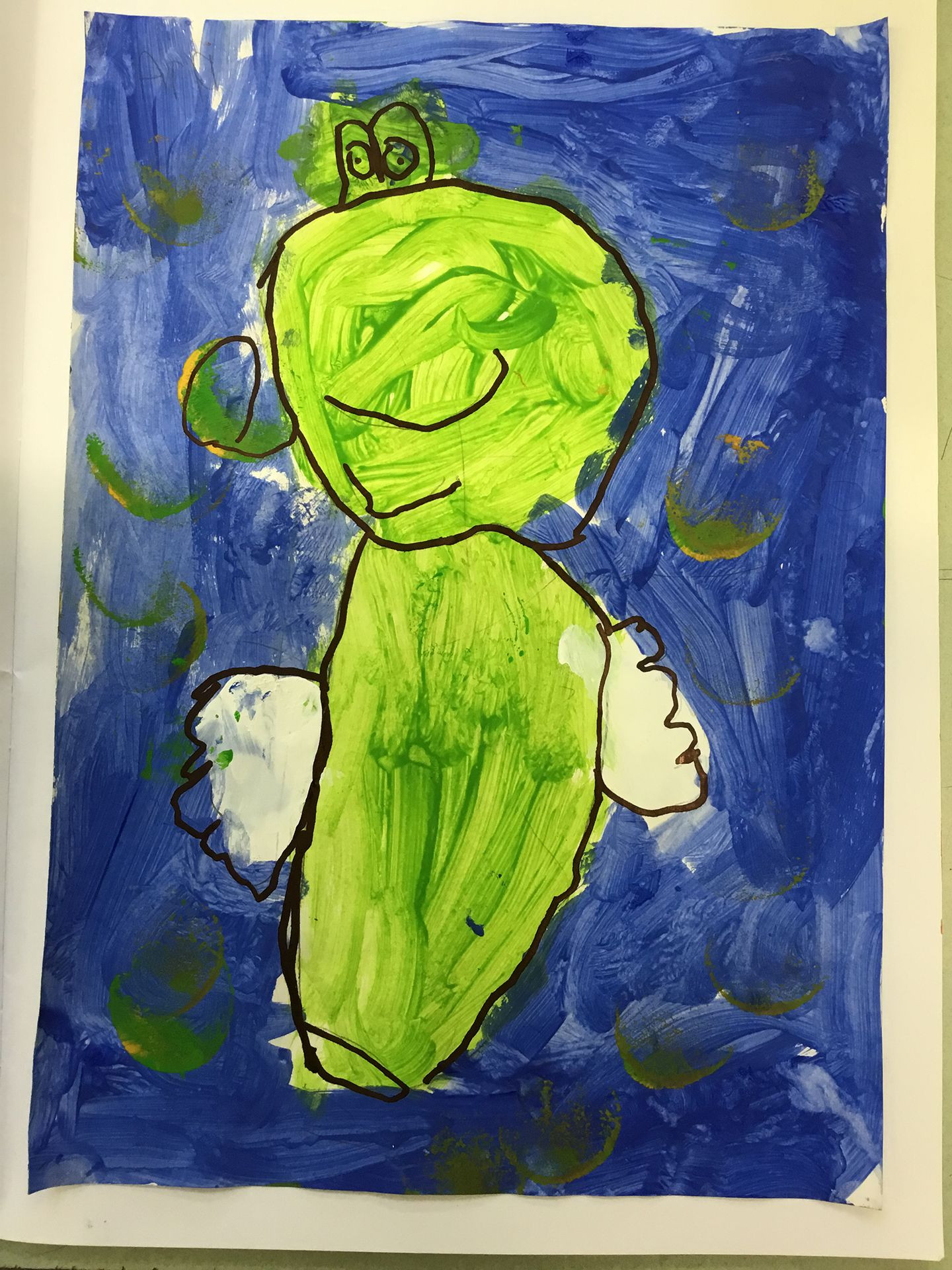 Room 3 are working on Bat paintings
Room 19 have recently painted wonderful paintings inspired by Henri Rousseau.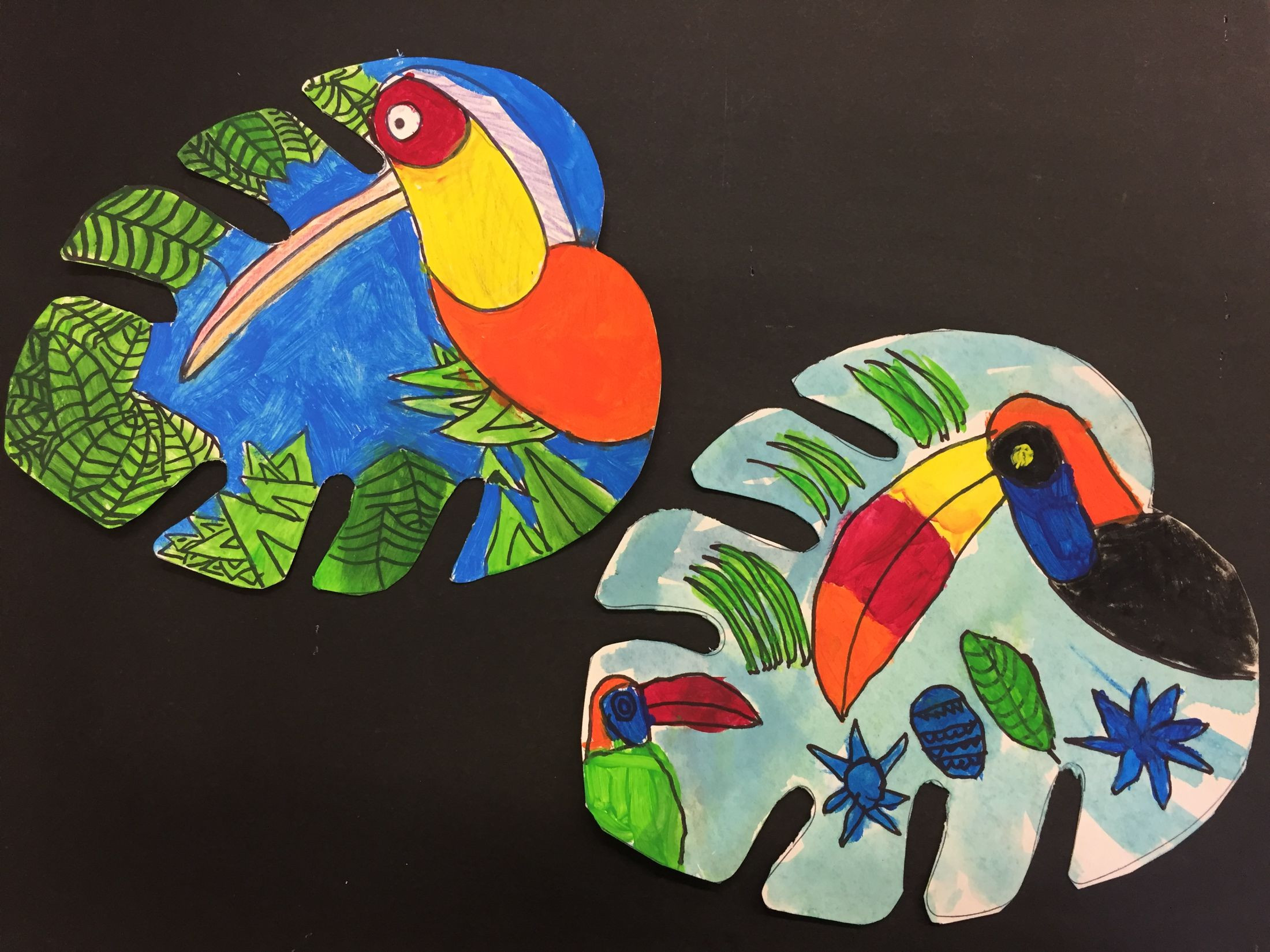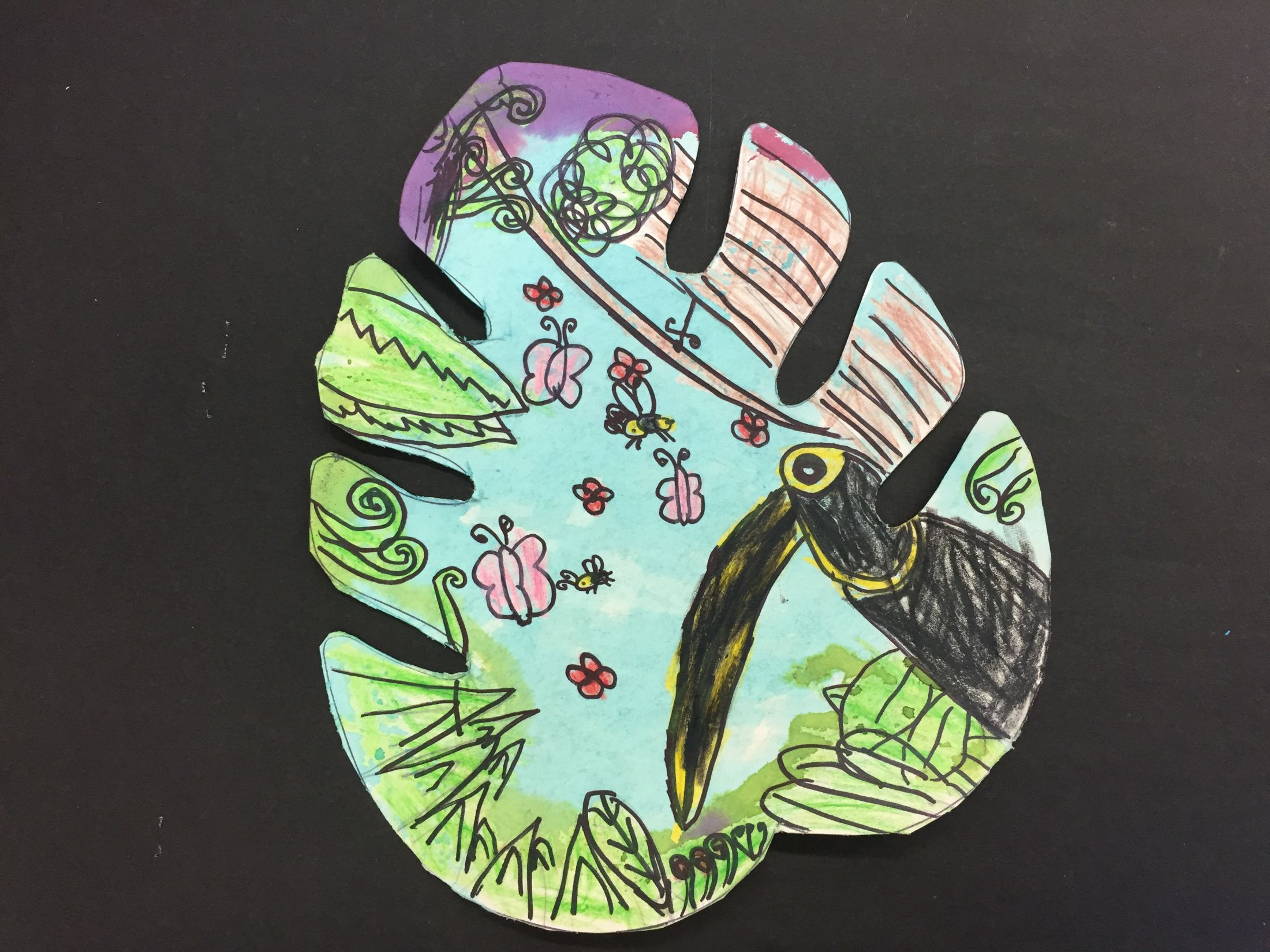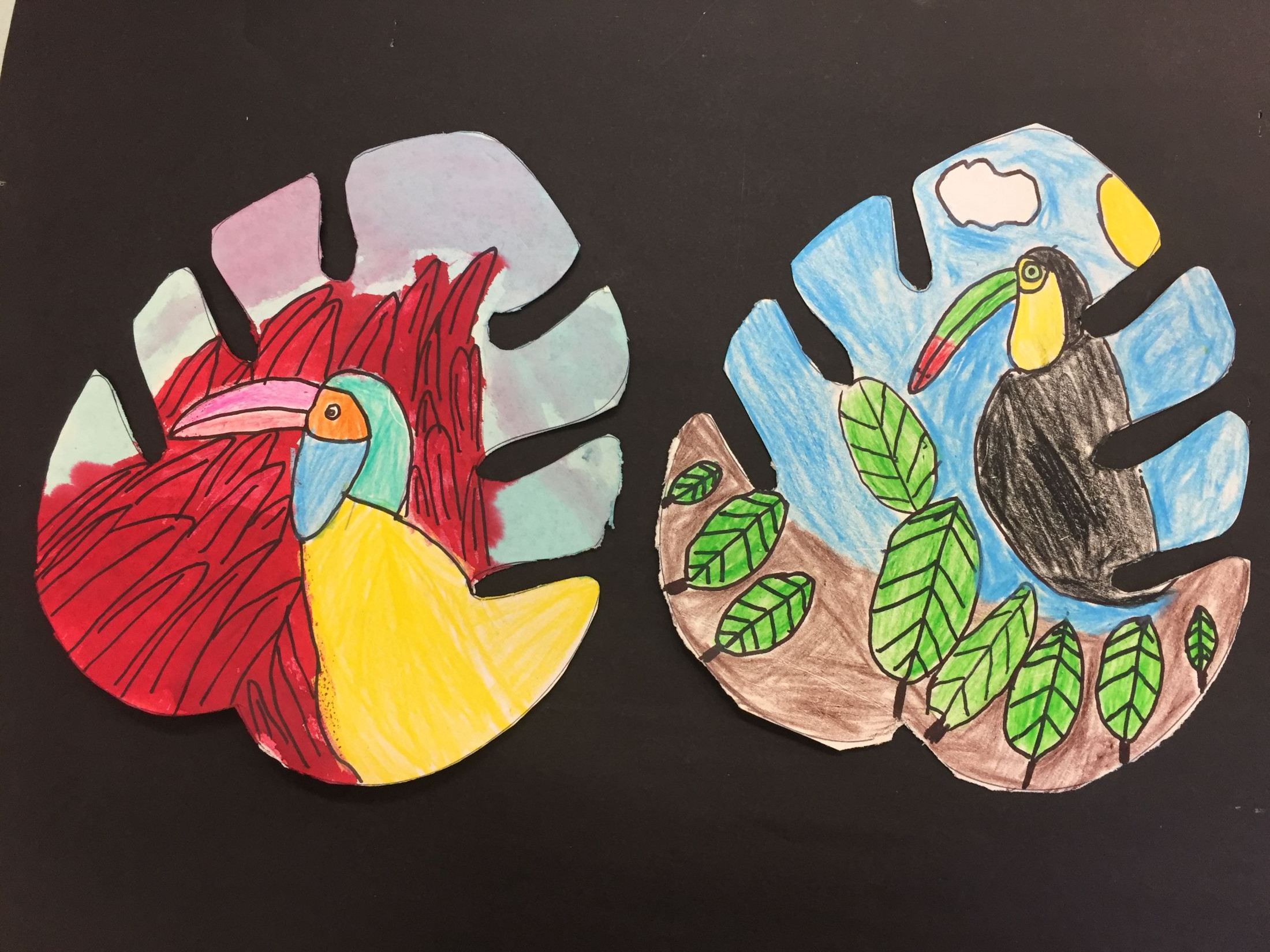 Year 8 have been making Kiwiana collages, using abstract painting techniques and collage. Inspired by NZ Artist Sam Mathers.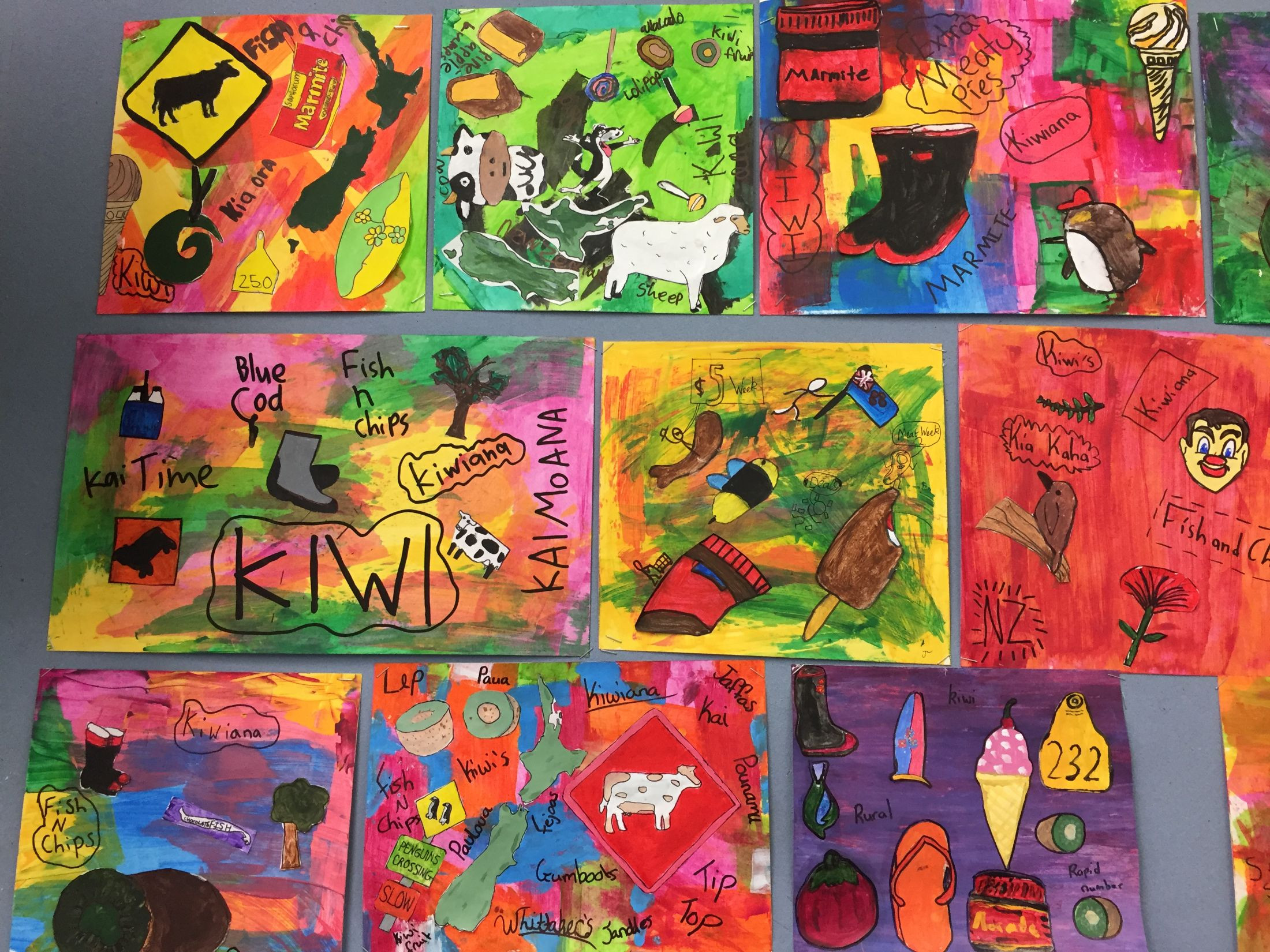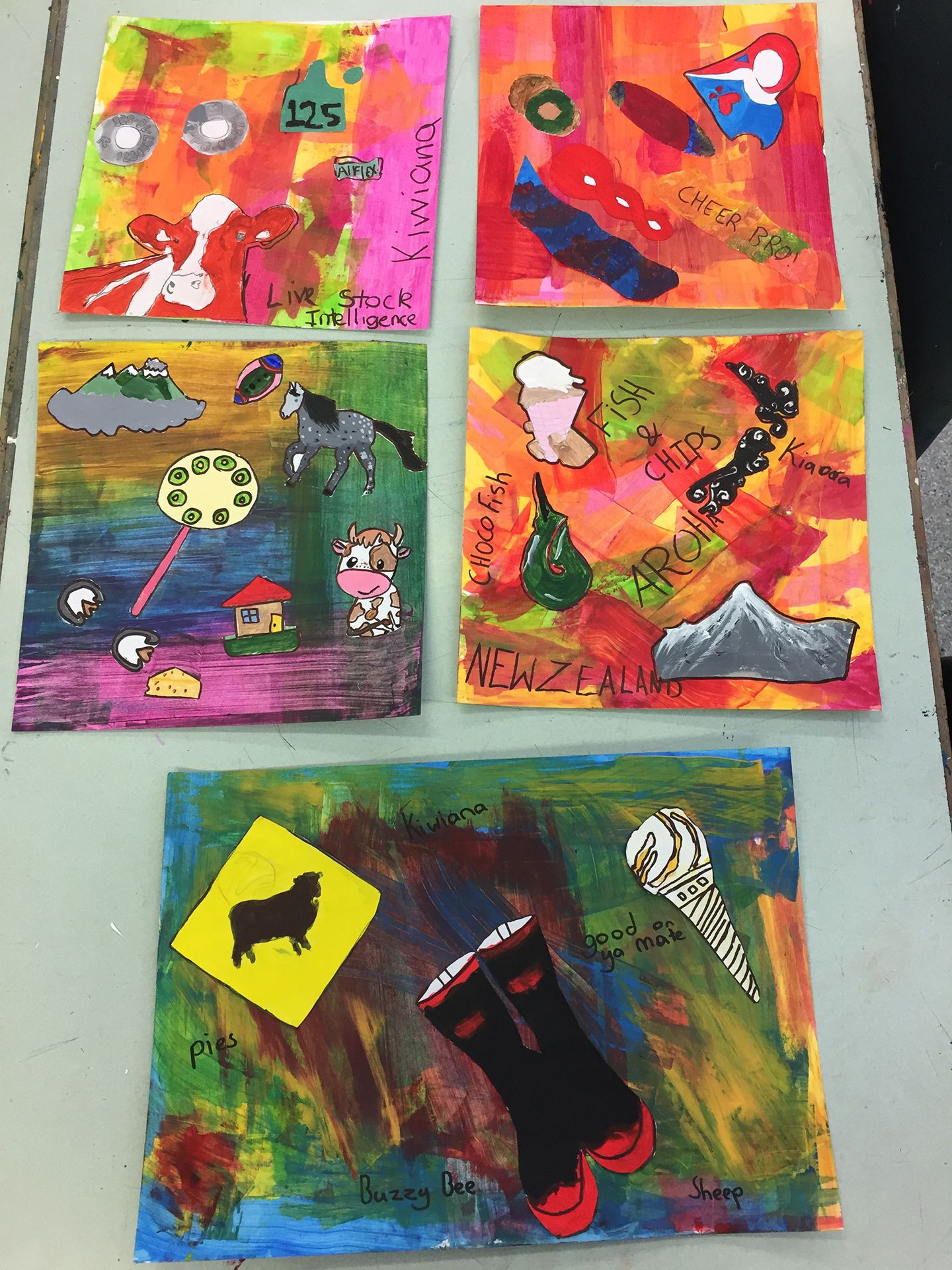 Year 9&10 have been doing self-portraits.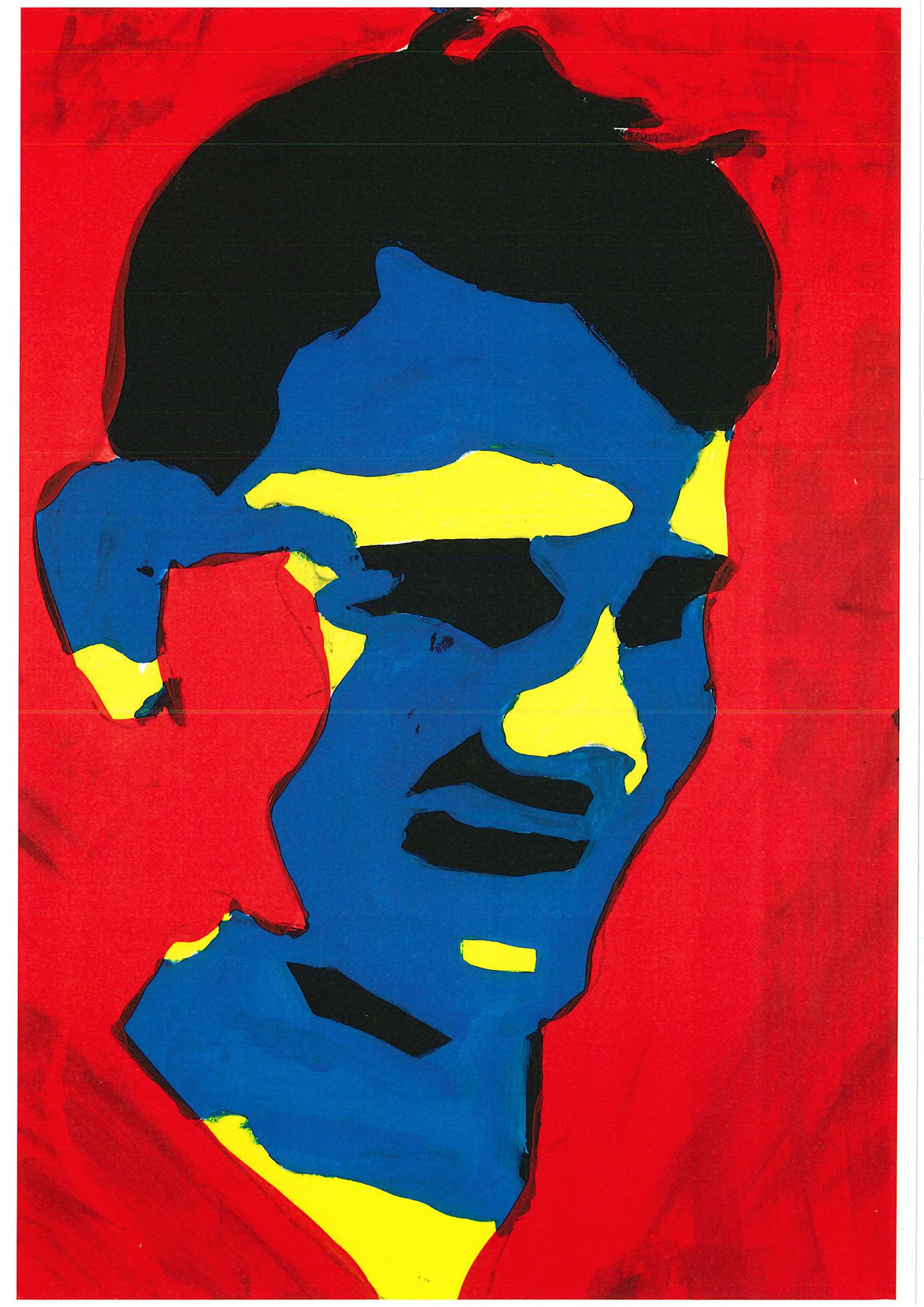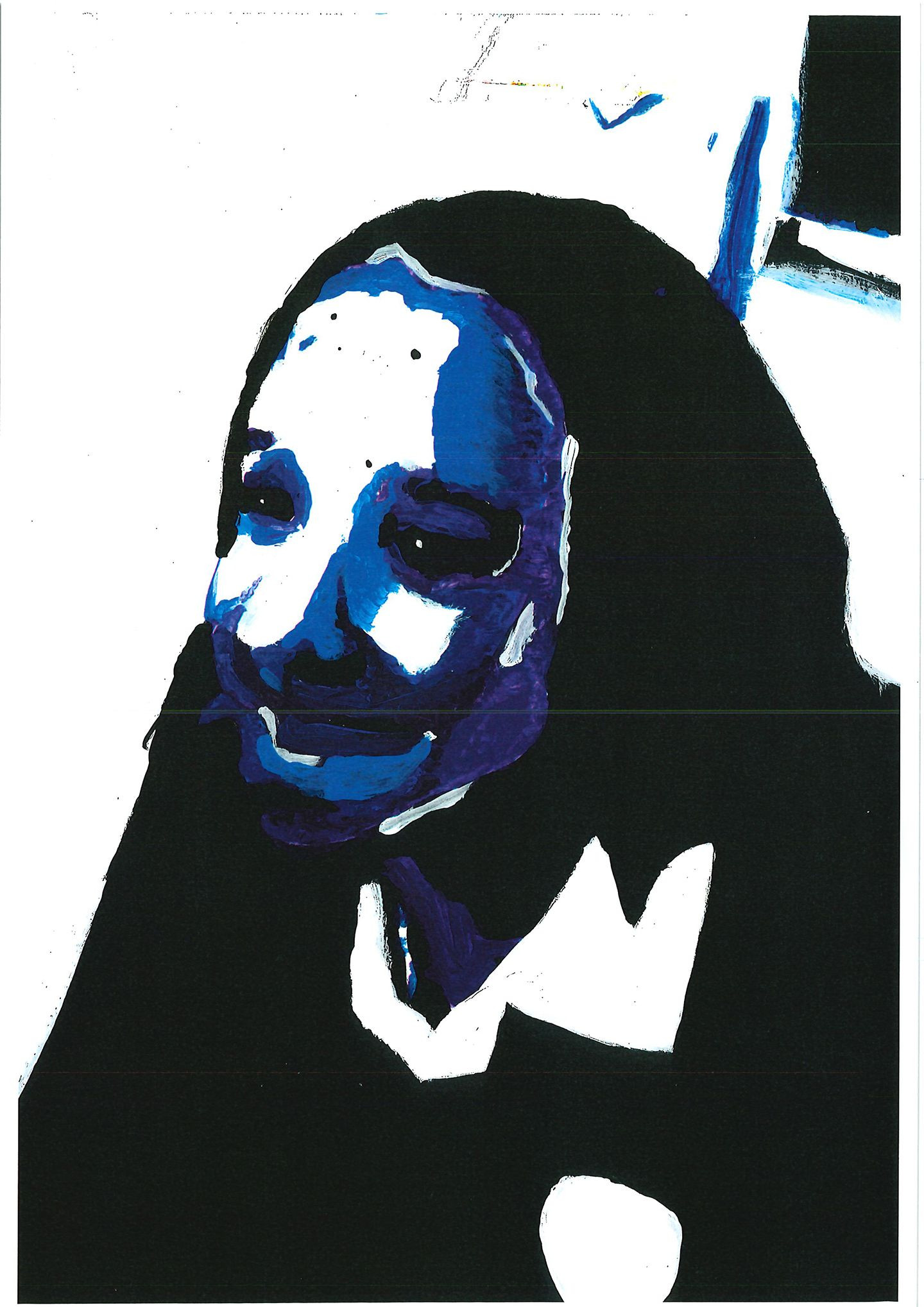 We certainly have some incredible artists, here at The Catlins Area School!