Term 4 Sport Fixtures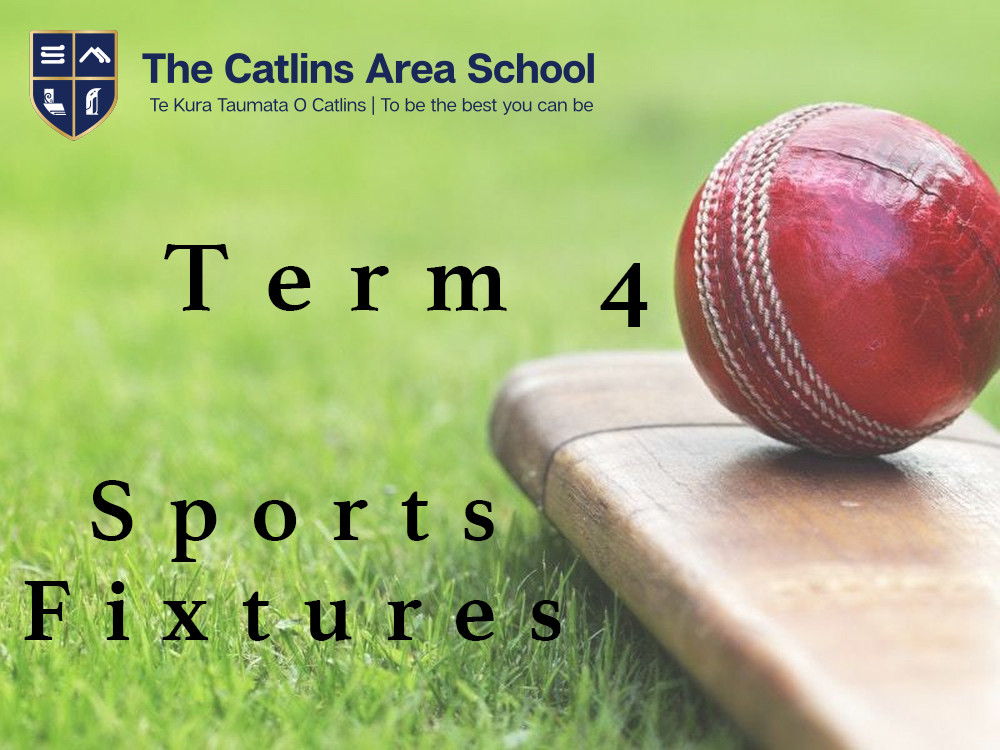 There's lots happening on the sports field in Term 4, keep up-to-date with date changes and cancellations on our Facebook page.
Listed below are event dates, but please be aware that these are subject to change. Detailed information will be sent to families closer to each event, with permission, costs and transport.
Every Thursday until finals day on 12th December - Touch for Year 1-8 students
2nd November - Sport Otago Rainbow Run in Balclutha
4th or 5th November - Year 5-6 Sports Extravaganza in Balclutha
6th November - Year 1-4 Sports Extravaganza in Balclutha
12th November - Year 5-6 Sport Clutha Cricket competition in Milton
18th - 22nd November - Selection of events available for Year 9-10 students in Dunedin during the week
19th November - Top Team Finale
26th November - Quadrathon for Year 4-8 students (postponement day 28th)