Term 4 Science at TCAS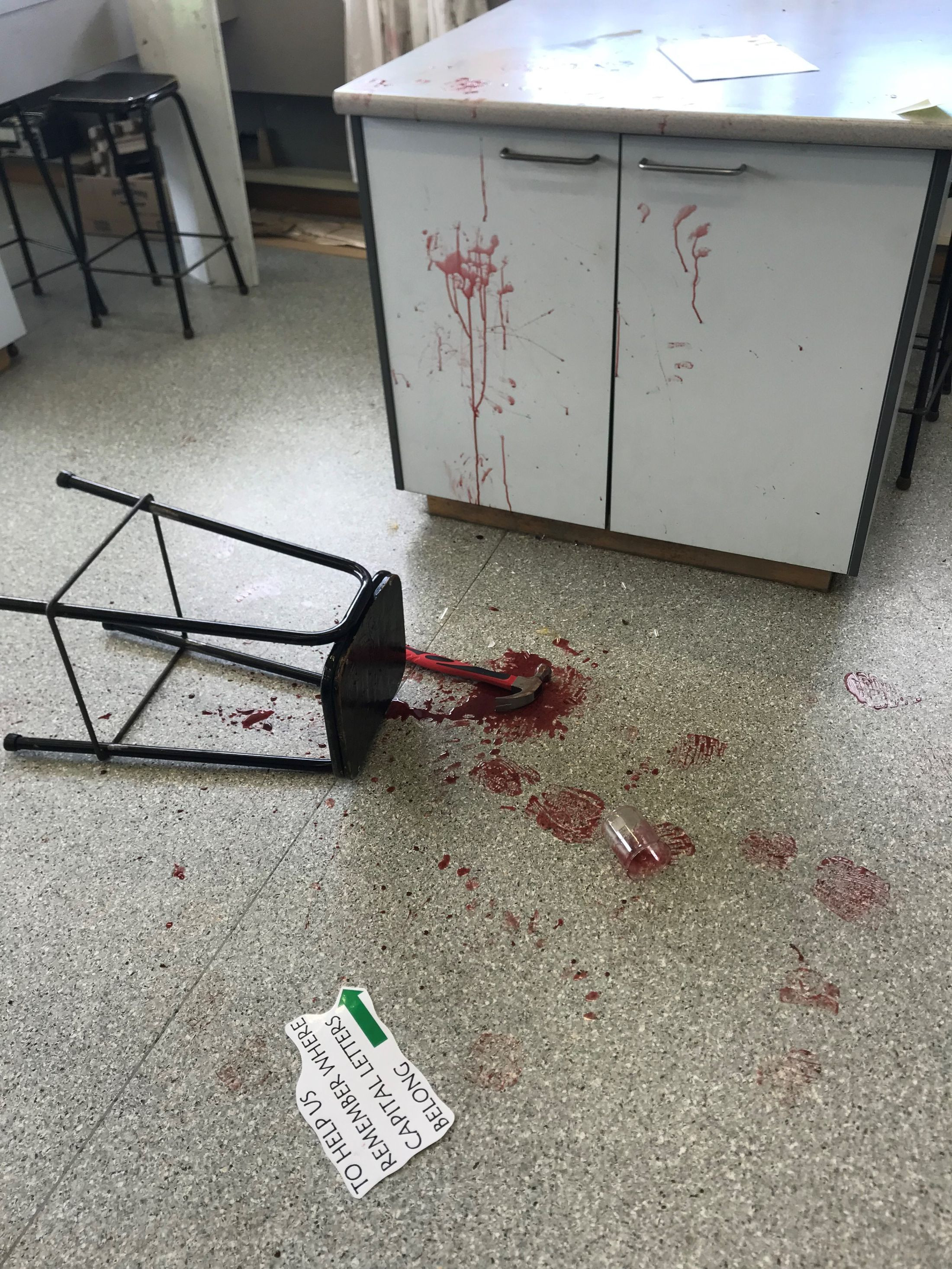 This term Year 9/10 have been working on a forensic science unit. They have been practising their observation skills and Miss Currall set up a crime scene to help them.
SCIENCE EXPO - Wednesday 24th - 26th November 2021
Over the past two terms, Year 1-8 at The Catlins Area School has been working on citizen science projects, building towards presenting to our community at our Science Expo.
Unfortunately, due to COVID-19, this had to be postponed at the end of the last term and we have had to revise this event to meet guidelines. We would love members of our community to come and support our learners as they present the mahi they have done.
Science Expo will be happening from Wednesday 24th November to Friday 26th November during Week 6. Each group will present once over the three days. Please take a look at the timetable below to find when your learner/s will be presenting. The presentations will occur in the TCAS school gym.
Please make sure that you sign in at the office by scanning the NZCovid App and on the TCAS VisTab tablet before making your way to the gym and we would ask all visitors to wear a mask. Thank you!

| | | | |
| --- | --- | --- | --- |
| Times | Wednesday | Thursday | Friday |
| 9:15 – 9:45 | Room 1 – Group 1 | Room 3 – Group 2 | Room 1 – Group 2 |
| 10:00 - 10:30 | Room 2 – Group 1 | Room 2 – Group 2 | Room 19 – Group 5 |
| 10:30 – 11:00 | Room 3 – Group 1 | Room 19 – Group 3 | Room 2 – Group 3 |
| 11.30 – 12:00 | Year 7 – Group 1 | Year 7 – Group 2 | Year 7 – Group 3 |
| 12:15 – 12:45 | Room 19 – Group 1 | Year 8 – Group 2 | Room 3 – Group 4 |
| 2:00 – 2:30 | Year 8 – Group 1 | Room 19 – Group 4 | Year 8 – Group 3 |
| 2:30 – 3:00 | Room 19 – Group 2 | Room 3 – Group 3 | |
To see what students are in which group click the link Science Expo Page 2