TCAS Ski Trip a little different than expected!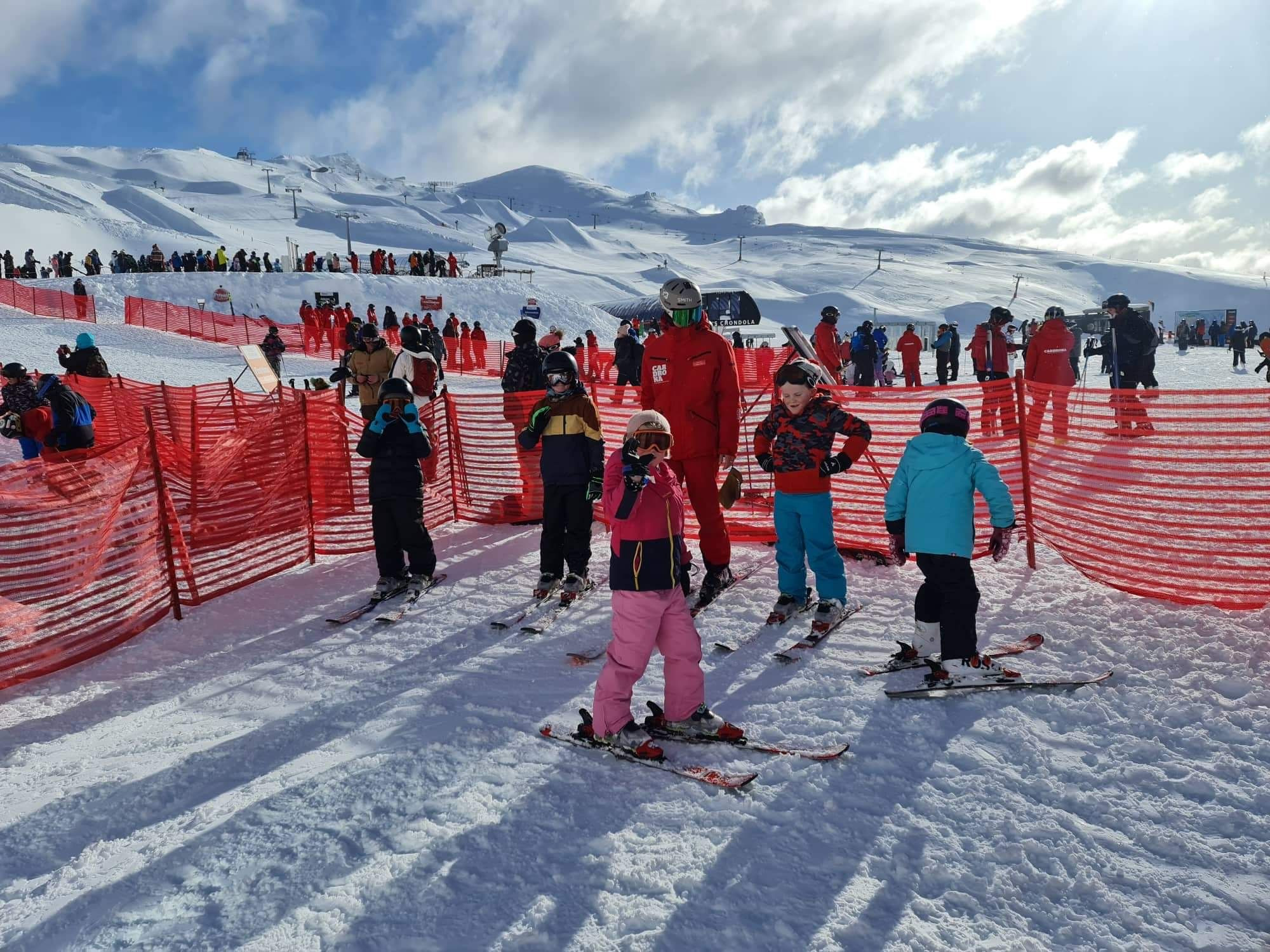 The unexpected closure of the ski field didn't detract from the amount of fun had by participants on the annual TCAS ski trip.
Although the weather wasn't on our side on Tuesday and we couldn't get up the mountain, we still managed to have a fun-filled day in Wanaka.
The morning saw us exploring Puzzle World. The interactive rooms and displays were fun, and the more adventurous braved the pouring rain and went out to complete the maze. We then headed to Site - A Trampoline Facility with spring floors, a huge air bag and spring trampolines which allowed us to bounce higher than we ever had before! Lots of parents even got in on the fun! After a busy morning, we had a quieter afternoon relaxing on couches at the movies watching Buzz Lightyear.
On Wednesday morning, we woke up to better weather. An early start meant we were up the mountain by 8am and had plenty of time to organise our equipment and gear before our lessons. With some students and parents clicking into skis or strapping on a snowboard, the lessons allowed us to learn some tips and tricks before hitting the slopes!
We all enjoyed a fun afternoon either skiing or snowboarding. The more experienced caught the chairlift up McDougalls and had some good runs while some younger ones took the opportunity to build slides, caves, climb, throw snowballs and have lots of fun on the snow bank!
A big thank you to Mrs Cairns for organising this year's trip, it was really appreciated. Thanks also to Mrs Hanley who drove the van and helped, along with Mrs Wilkinson and Mrs McDougall. Thank you also to the families that attended the trip. We certainly had a fun couple of days and look forward to Ski Trip 2023!