Students at Work in Alert Level 3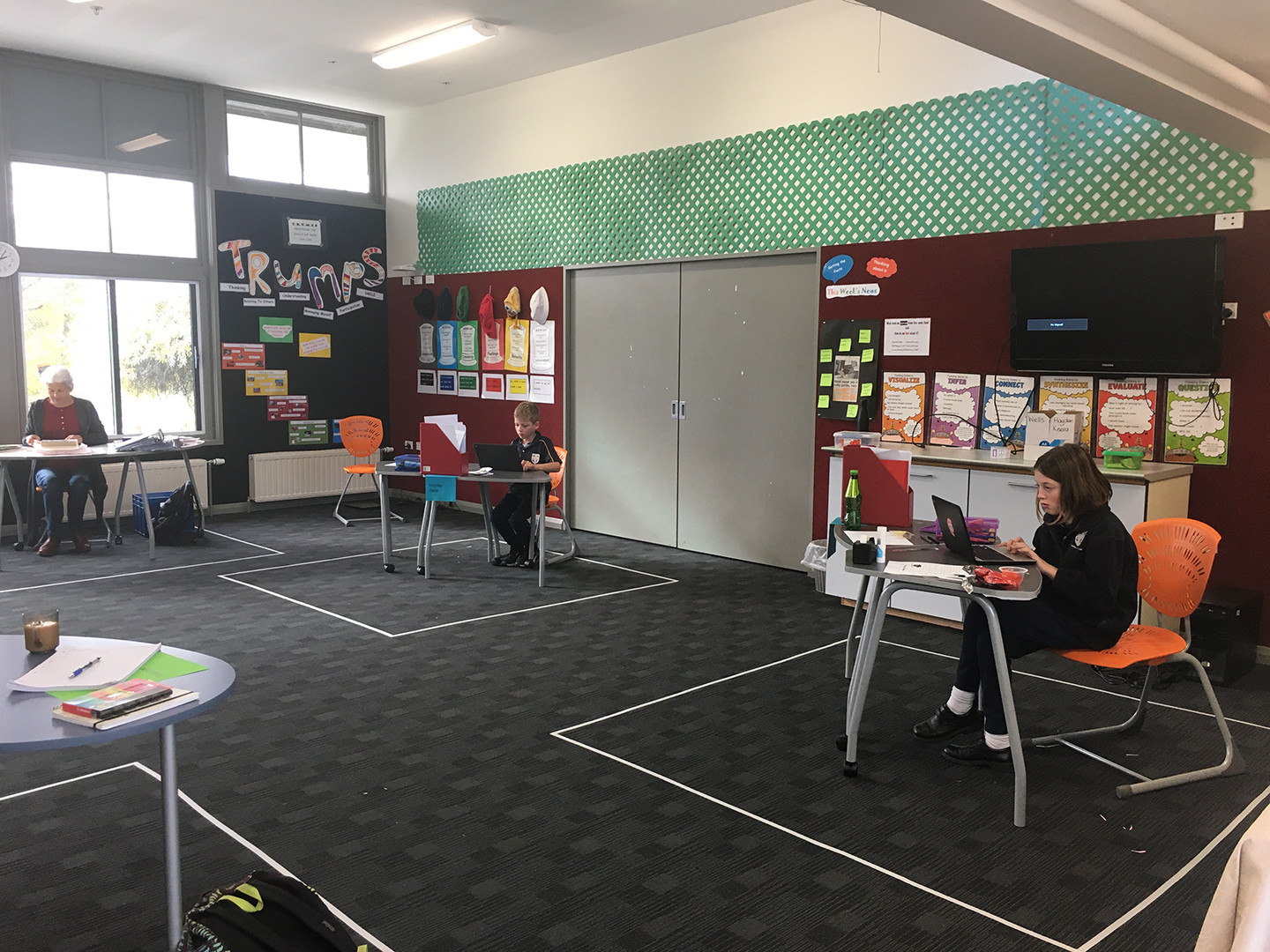 The move to Alert Level 3 allowed the return to school of any students under 14 who cannot be supervised at home.
We have a roster of teachers and support staff assisting our in-school bubble.
Physical distancing is key to the success of Alert Level 3, you'll note the markings on the floor to help students visualise the amount of space each person must have around them. In the photo above our students are hard at work engaging with the online learning programme, below they are engaging in some exercise at lunchtime thanks to Papa Kainga TV.
---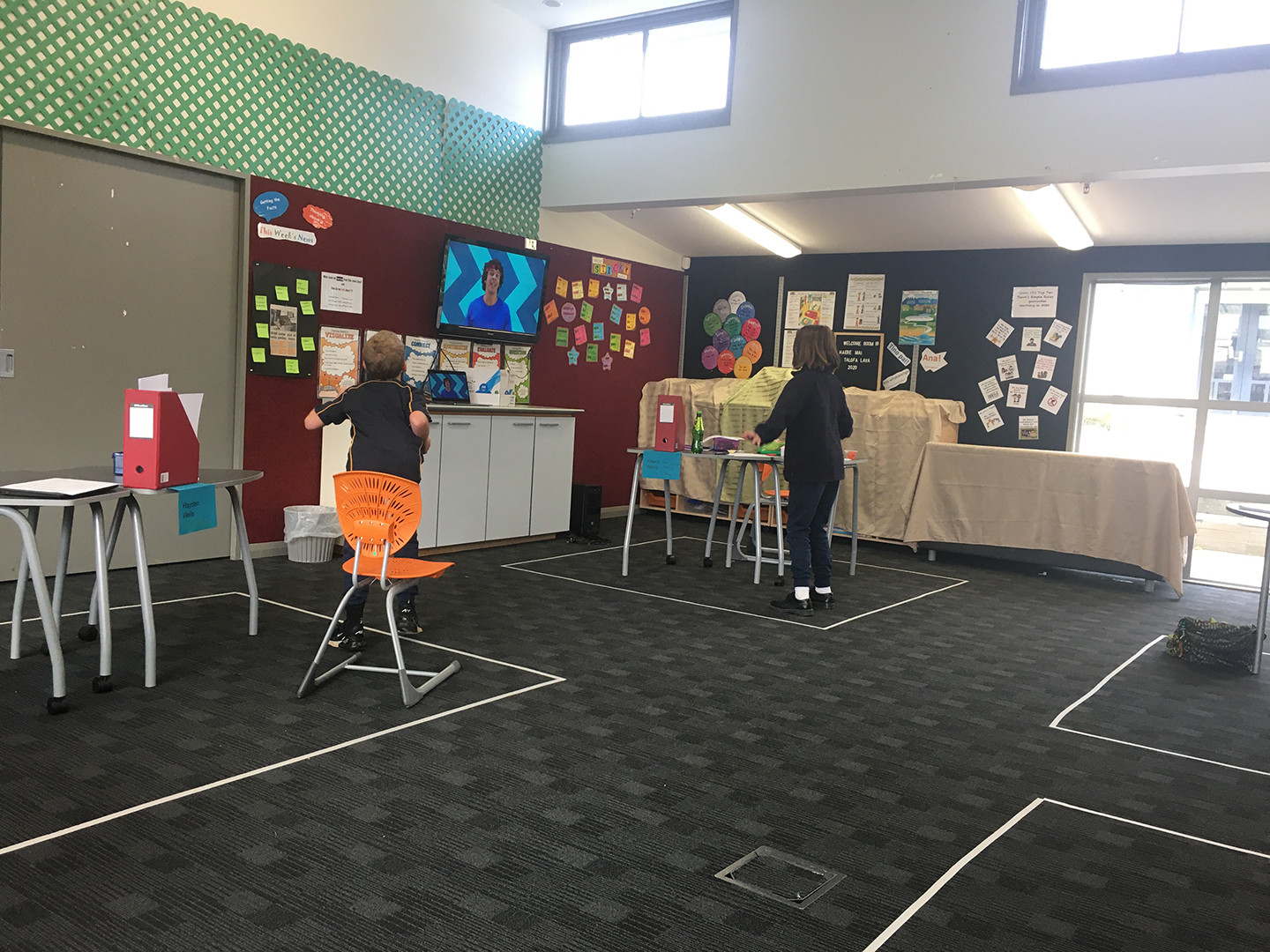 ---
Playgrounds and recreation spaces are still out of bounds and most classrooms locked up.
Our main office remains closed, as is the school site to parents and members of the public. Strange times indeed!