Students use carpentry to make seating for the school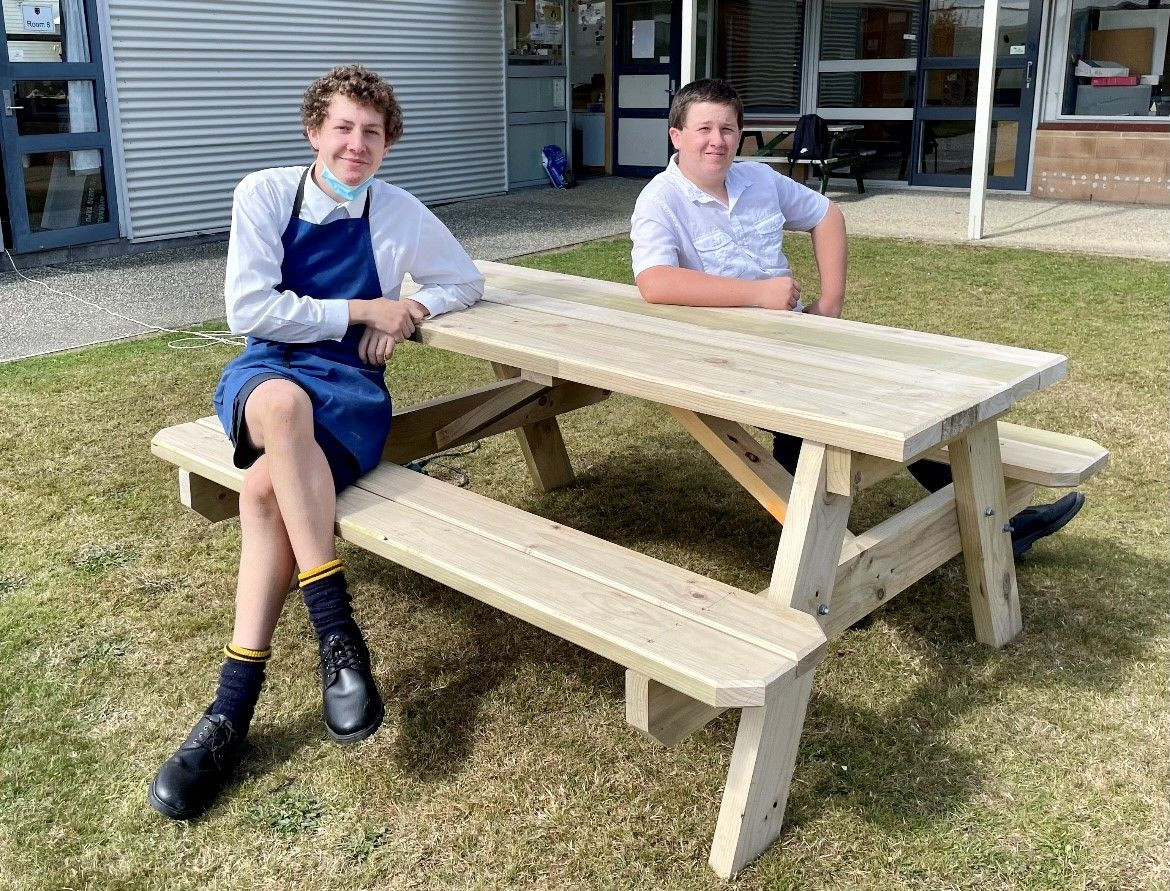 Senior Students have been creating practical solutions to provide extra seating for all of the students at TCAS.
Year 11-12 Hard Materials Technology have been busy building picnic tables as part of their learning with Mr Samson. The tables are a great addition to our outdoor furniture at school and are proving very popular with the students. There is potential for further learning opportunities with the idea to turn the tables into a Young Enterprise project.