Sports News - 9th July 2021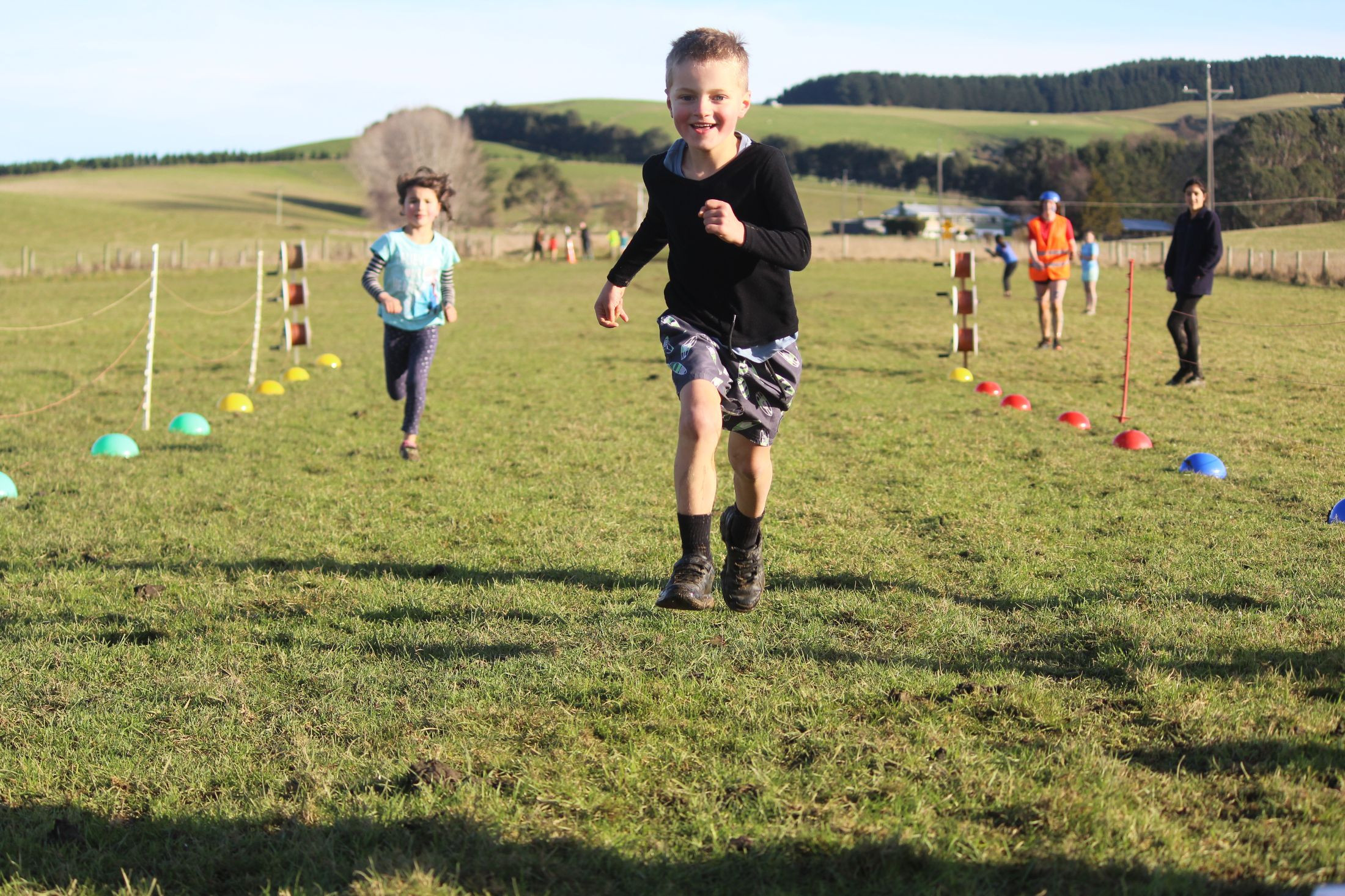 Sports News - 9th July 2021
TCAS Cross Country Results
Congratulations to all students who completed the TCAS cross country course last Friday. There were a lot of smiles crossing the finish line, along with a little bit of mud which added to some runners' enjoyment. Today at assembly the following students were presented with certificates for placing in the top 3 in their age groups.
Note that the South Otago Cross Country is to be held on Wednesday 18th August for selected Year 3-8 students. In Term 3, parents will receive an email notifying them of selection and confirming permission to attend.
| | | | |
| --- | --- | --- | --- |
| Boys | 1st Place | 2nd Place | 3rd Place |
| Year 1 | Carter Shute | Bailey Shaw | Lachlan Cairns |
| Year 2 | Kayden Parkes | Thomas Bradfield | William Perrin |
| Year 3-4 | Bailey Powell | Riley Nish | Harry McDougall |
| Year 5-6 | Eddie Crawford | Chris Janssen | Hayden Wells |
| Year 7-8 | Archie Valli | Flynn Lietze | William Berney |
| Year 9-13 | Jethro Melville | Braydee Osborne | Alex Napier |
| Girls | 1st Place | 2nd Place | 3rd Place |
| Year 1 | Mikah Olsen and Harriet Parker | | |
| Year 2 | Emma Parkes | Ella Sellars | Olive McDougall |
| Year 3-4 | Hazel Crawford | Indie Parkes | Maggie Bradfield |
| Year 5-6 | Anna Janssen | Anashae Logie | Laniah Shute |
| Year 7-8 | Maia Hartvigsen | Lana Magiera | Harper Melville |
| Year 9-13 | Jade Gutsell | Amelia Morrison | Mia Cable |
| Overall House Points | Manuka - 74 points | Nora and Surat - 64 Points | |
Netball
During Term 3 Rachel Landreth has been facilitating the South Otago Netball Future Ferns six week programme here onsite at The Catlins Area School for Year 1-2 students during their lunch break.
The group has learnt the basic skills of netball to help set themselves up for the years to come playing Netball on a Saturday, this week finished the programme with a dress-up fun day which was thoroughly enjoyed.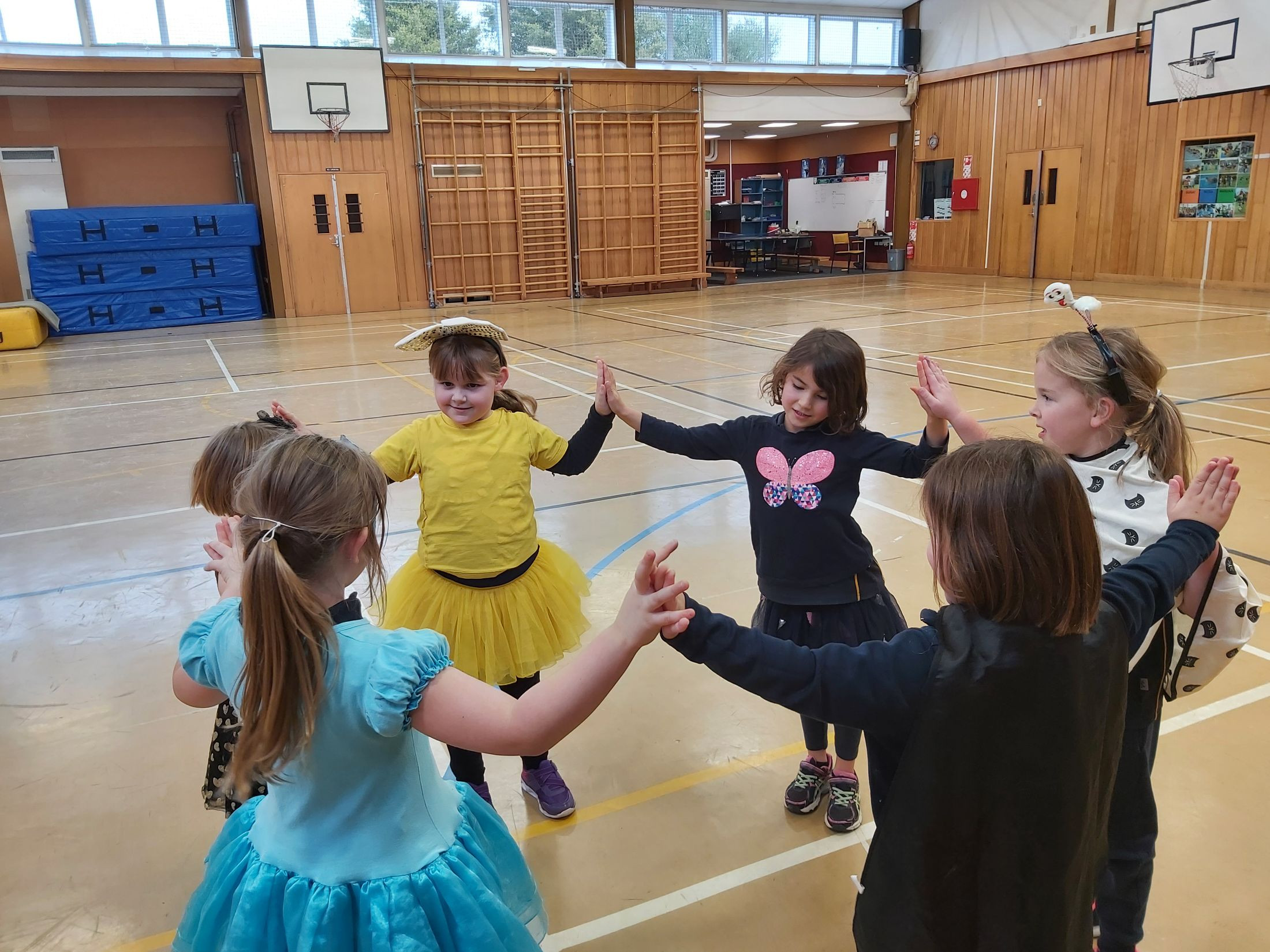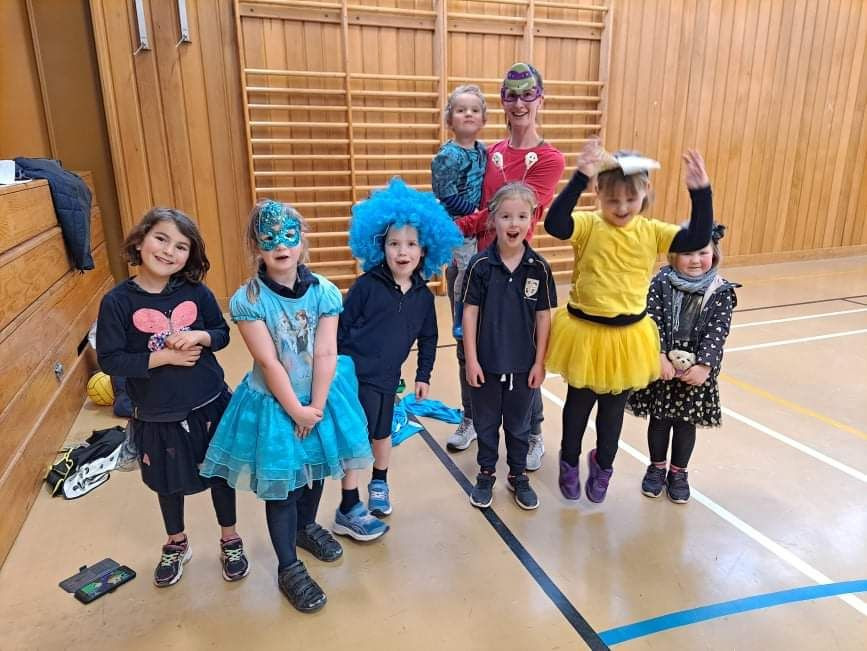 This Saturday is the final day of Saturday Netball for both Junior and Senior teams with dress ups and playing teams from other grades they haven't played this season.
We would like to give a huge thank you to all the coaches, student umpires, parents helping time keep and to those who have helped with transport to ensure anyone who would like to play are able to. TCAS will host a netball breakup for all teams with details being sent out early in Term 3.
Hockey/Basketball
To date, there has been a small number of players sign up for Hockey in Term 3.
Hockey is played in Balclutha at the Cross Rec Centre on Monday afternoons. Year 1-4 teams will alternate between Hockey and Basketball each week with 15min drills and skills sessions followed by 15min games. Year 5-8 teams will play 30min hockey games.
If your child is interested please contact Tania [email protected] ASAP so TCAS enter the correct number of teams.
TCAS PE Hoodies
A reminder that the PE hoodies are NOT part of the school uniform and can only be worn to sporting events or during PE on cooler days, they do not replace the school polar fleece. Since the recent new order of PE hoodies, there has been an increase in students wearing them all day.