Sports News - 6th September 2019

Golf, School photos, Touch & South Island Tournament
Tony Turrell Golf Programme
On Monday, all PE students from Year 7-11 will compete in the Tony Turrell Golf Programme to be held at the Owaka Golf Course from 9.45am-12.00pm. This is run by Sport Clutha and is a good opportunity for students to put their golf skills learnt in PE to good use. Any students who have their own golf clubs are welcome to bring them along, but otherwise, all gear is supplied. All students must bring PE tops and suitable clothing and shoes. Students will be split into teams of 4 and will play 6 holes of Ambrose Golf, with a supervising adult per team. Thank you to those people who have offered to come along for the morning to help. Hopefully, we may see some budding young golfers emerge from the morning.
School Photos
Class, individual, sport and cultural photos will be taken on Tuesday, 10th September. Any families who would like family photos are to complete the form attached to the newsletter or you can download it here. Attached to the newsletter is also a draft schedule for the photos (download it here), can parents please check this carefully and if your son or daughter's name is missing in a particular photo, contact Tania Barr [email protected].
Students who are in a sports photo will need to bring their PE top to school on the day. All outstanding tracksuits & netball uniforms also need to be returned by Tuesday.
Touch
Primary School Touch starts on 19th September with the first grading game. Teams have been sent to South Otago Touch and parents should have received an email with details of team members, coaches and when practices will be.
Earlier this week TCAS had ten students trial for South Otago age-group representative teams and the selector's job was made difficult with over 40 boys trialling in both age groups, whilst numbers were in the mid-20s for the girls grades. Congratulations to Cooper Cleland who was one of the 12 boys selected for the Under 14 grade, and we wish him well for the representative season ahead.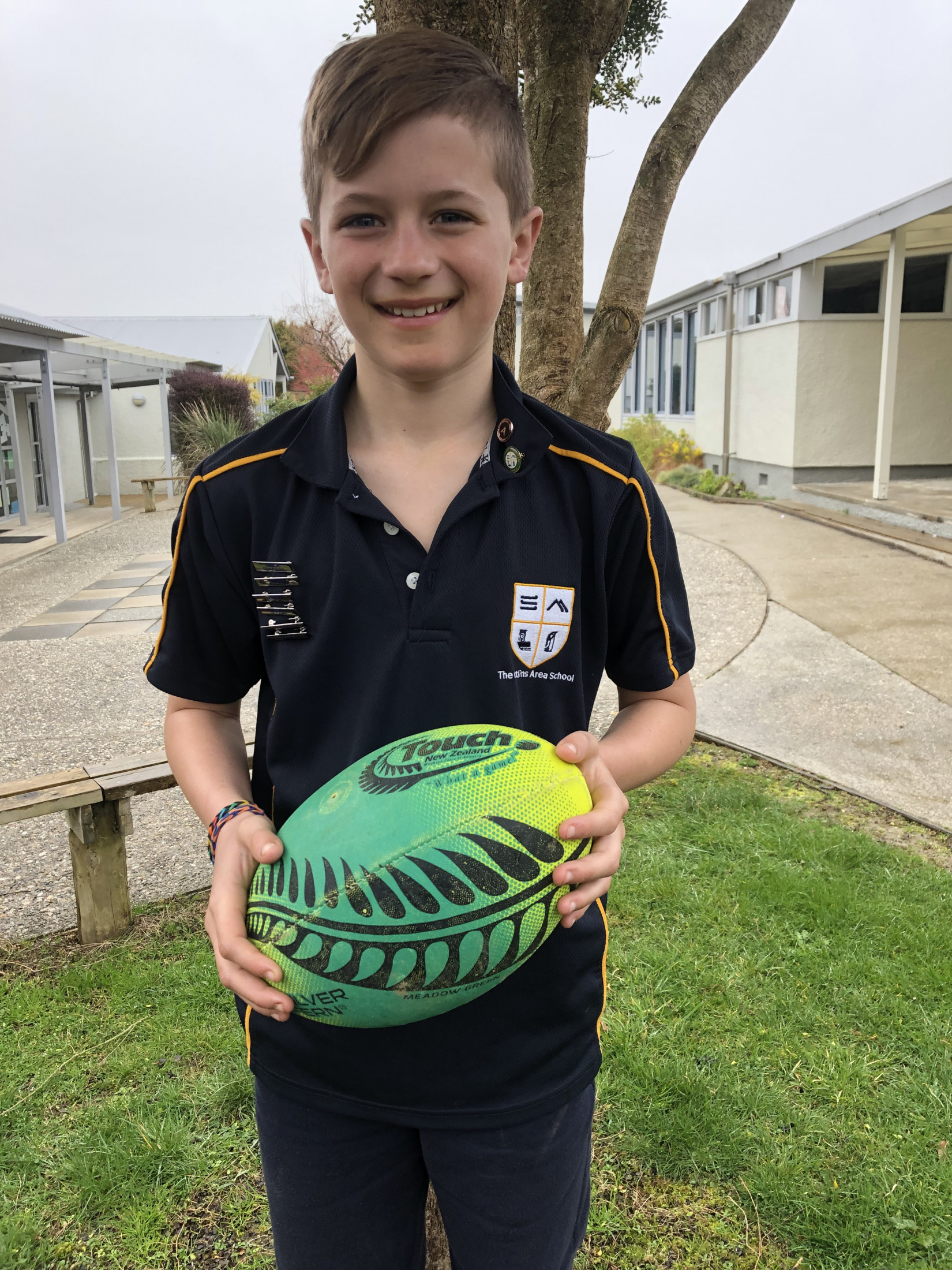 Winter Tournament week
Rugby - Mat Dreaver travelled to Christchurch to play in the Under 15 Rugby Tournament winning three of their five games, playing Gore in their final game for 5th/6th place. In a nail-biting finish, South Otago scored a try in the last minute to take the win 17-14. Their final placing was 5th.
Boys Football - Logan Bird, Adam Pullar, Josh Boam and John Water Wilkinson have spent the week in Dunedin. Results may not have been in their favour but with it being the final tournament the boys made the most of the opportunity and enjoyed their time playing for South Otago First XI. Their final placing was 19th
Girls Football - This year was Bronte Williams' first year playing Football for South Otago High School and she was called up to join the First XI team for tournament week. Bronte played five games over the four days and thoroughly enjoyed her time both on and off the field. Their final placing 15th.
Quick Rip Rugby
Dannielle Mason is attending a 1-day Quick Rip Rugby tournament today in Dunedin. It is a new tournament aimed at Secondary Schools and a version of Rippa Rugby where there are scrums, lineout and you can kick the ball. It's a fun and fast game and we look forward to hearing how the tournament went. Maybe Dannielle can show younger students how to play during future lunchtimes.