Sports News - 6th August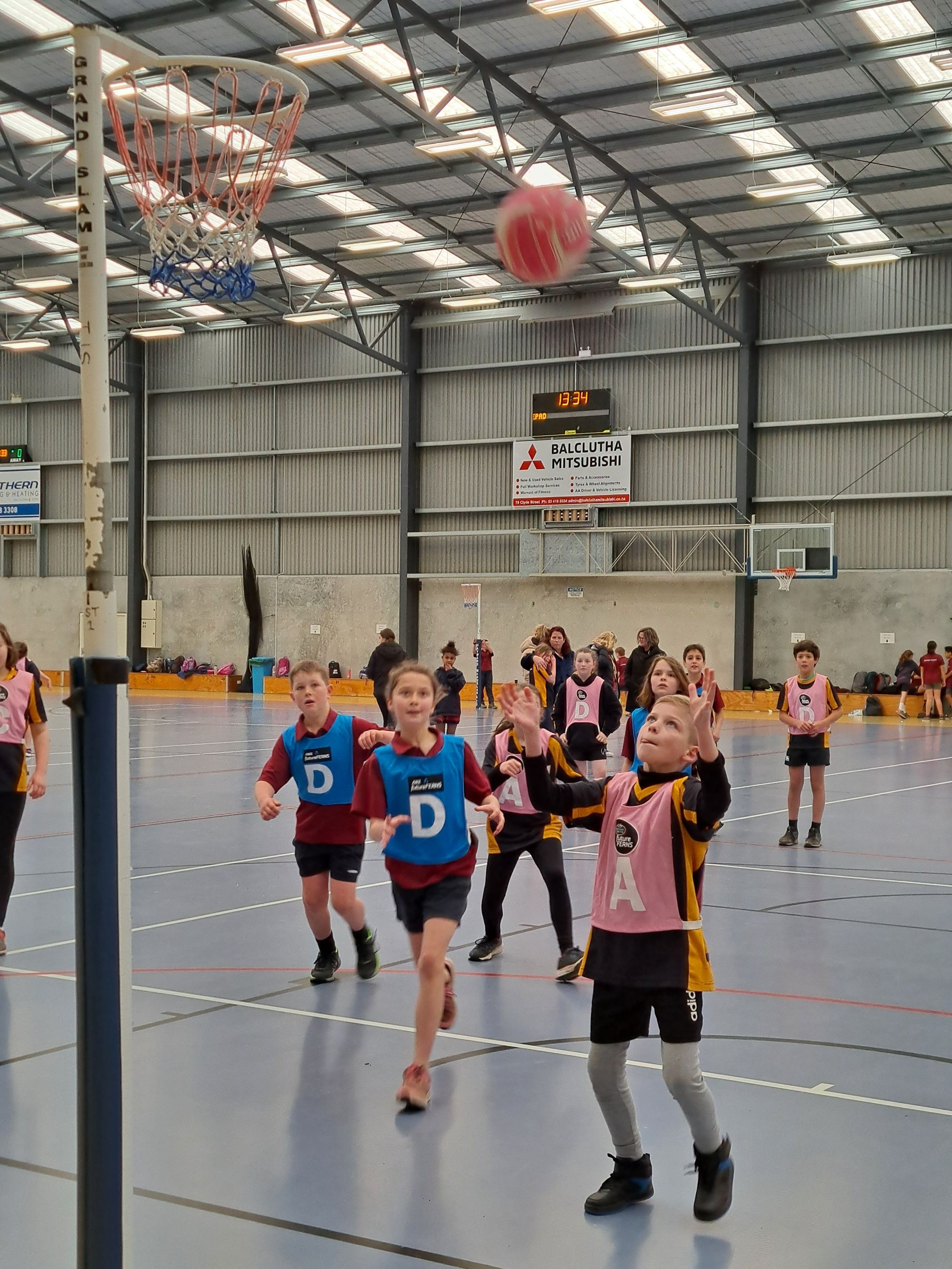 Gymnastics, Netball, Touch and TCAS Junior Olympics
Sport Clutha Netball Tournaments
This week Year 5-8 students attended Sport Clutha Netball tournaments. TCAS was able to send five teams over the two days with Mrs Parker accompanying two Year 5-6 teams on Wednesday, and Mr Koorey-TeHuki accompanying three teams on Friday.
Thank you to Linda and Nathan Wilson, Angela MacAuley, Tania Walker, Lisa Given, Kerri Nakajima and Aleisha Gutsell who helped with transport and coaching and cheering TCAS teams on.
TCAS Junior Olympics
On Thursday 12th August, the TCAS Junior Syndicate is having a Mini Olympics event. Click the link for a copy of the letter emailed on Friday with more details and teams. Mini Olympics Parent Letter (2)
Gymnastics
TCAS Gymnastics will commence on Tuesday 10th August and will be run by TCAS parents, with a cost of $10 for the term.
Currently, 12 students have enrolled; if your child is interested in attending weekly gymnastics classes after school and you haven't registered your interest yet, please email
[email protected]
with the following details:
Name of your child/ren
What day after school would suit you?
Are you as a parent can help and go on the roster?
Clutha Dance
Casey Catherwood (Year 4) who is part of the SODA club has been practising for nine weeks (theatre and dance) on Fridays and on 4th July completed an individual performance in front of an audience of around 50 people.
Touch
South Otago Touch commences Week 9 of Term 3 - Thursday 23rd September. This will mean that interested students will be asked to sign up and parents will receive permission emails over the next couple of weeks. This year teams will be larger with a minimum of 10 players per team where possible, to avoid team shortages due to illnesses and absences.
In 2020 TCAS had six teams with over 50 students playing. We can not be entered without having a coach or referee, so community/parent/student help is essential. Refereeing and coaching clinics are being held on Wednesday 8th September so if you can help with Touch this year please email Tania Barr [email protected] stating where you can help and with which age group. Thank you!
South Otago U12-U14 trials will be held on Sunday 5th September at Balclutha Showgrounds. If you would like your child to trial please contact Tania Barr to discuss details on (03) 4158 036 ext 1.
All rep player ages are taken from December 31st. Please find below the birth years of eligible trialists for our rep teams: -
- Under 12 Boys, Under 12 Girls: Born 2010-2012 - Under 14 Boys, Under 14 Girls: Born 2008, 2009
- Under 16 Boys, Under 16 Girls: Born 2006, 2007 - Under 18 Boys, Under 18 Girls: Born 2004, 2005