Sports News - 30th July 2021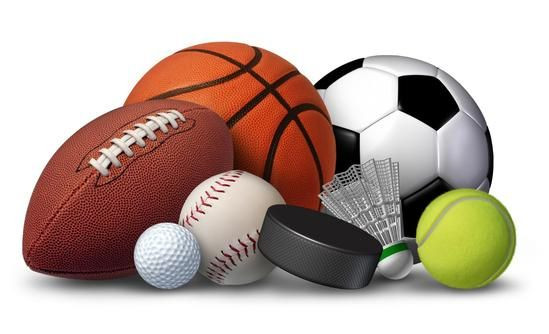 Details on Gymnastics, Netball, Touch and much more.
Gymnastics
Some TCAS parents are looking at the possibility of starting up a gymnastic group once a week during Term 3 in the school gym, and would like to gauge what interest is out there and the willingness of parents to help.
If your child is interested in attending a weekly gymnastics class after school, please email your interest to
[email protected]
with the following details:
Name of your child/ren
What day after school would suit you?
Are you as a parent are able to help and go on the roster?
Netball
TCAS Netball end of season prizegiving is to be held in the school gym on Thursday 5th August from 3:00 pm, where all parents are welcome to attend to celebrate the 2021 season and to thank the coaches and managers.
3:00 - 3:20 - Games
3:20 - 3:30 - Prepare for photo
3:30 - Photo
3:45 - Start team presentation/prizegiving
4:15 - Shared afternoon tea - (All families are asked to bring a shared plate please)
Dance Performance
Well done to the following students who were involved in the Clutha Dance performance during the holidays. It is great to see TCAS students involved in arts activities outside of school: Annabelle Wilson, Juliet Wilson, Kate Jackson and Brooklyn Landreth.
Special mention to Brooklyn Landreth who was awarded a medal for her effort throughout the year in Junior Acro Dance.
Sports Activator Dates
Fiona Wilkinson, the South Otago Sports Activator will be at school on Thursdays 5th and 26th August and 23rd September. Year 1-8 students attend 30min-1hr sessions on these days learning skills that are relevant on the sporting calendar. If this is not already a PE day for students they are reminded to bring PE uniform.
Touch
South Otago Touch commences Week 9 of Term 3 - Thursday 23rd September. This will mean over the next couple of weeks interested students will be asked to sign up and parents will receive permission emails. This year teams will be larger with a minimum of 10 players per team where possible, to avoid team shortages due to illnesses and absences.
In 2020 TCAS had six teams with over 50 students playing and we can not be entered without having a coach or referee, so community/parent/student help is essential. There are Refereeing and Coaching Clinics being held on Wednesday 8th September so if you are able to help with Touch this year please email Tania Barr [email protected] stating where you are able to help and which age group. Thank you!
South Otago U12-U14 Trials will be held on Sunday 5th September, Balclutha Showgrounds. If you would like your child to trial please contact Tania Barr to discuss details on (03) 4158 036 ext 1
All rep player ages are taken from December 31st. Please find below the birth years of eligible trialists for our rep teams: -
- Under 12 Boys, Under 12 Girls: Born 2010-2012 - Under 14 Boys, Under 14 Girls: Born 2008, 2009
- Under 16 Boys, Under 16 Girls: Born 2006, 2007 - Under 18 Boys, Under 18 Girls: Born 2004, 2005
South Otago Cross Country
A team of 23 students have been selected to attend South Otago Cross Country in Clinton on Wednesday 18th August. Parents of those selected students have been sent emails informing them of the selection and permission to attend.