Sports News - 13th September 2019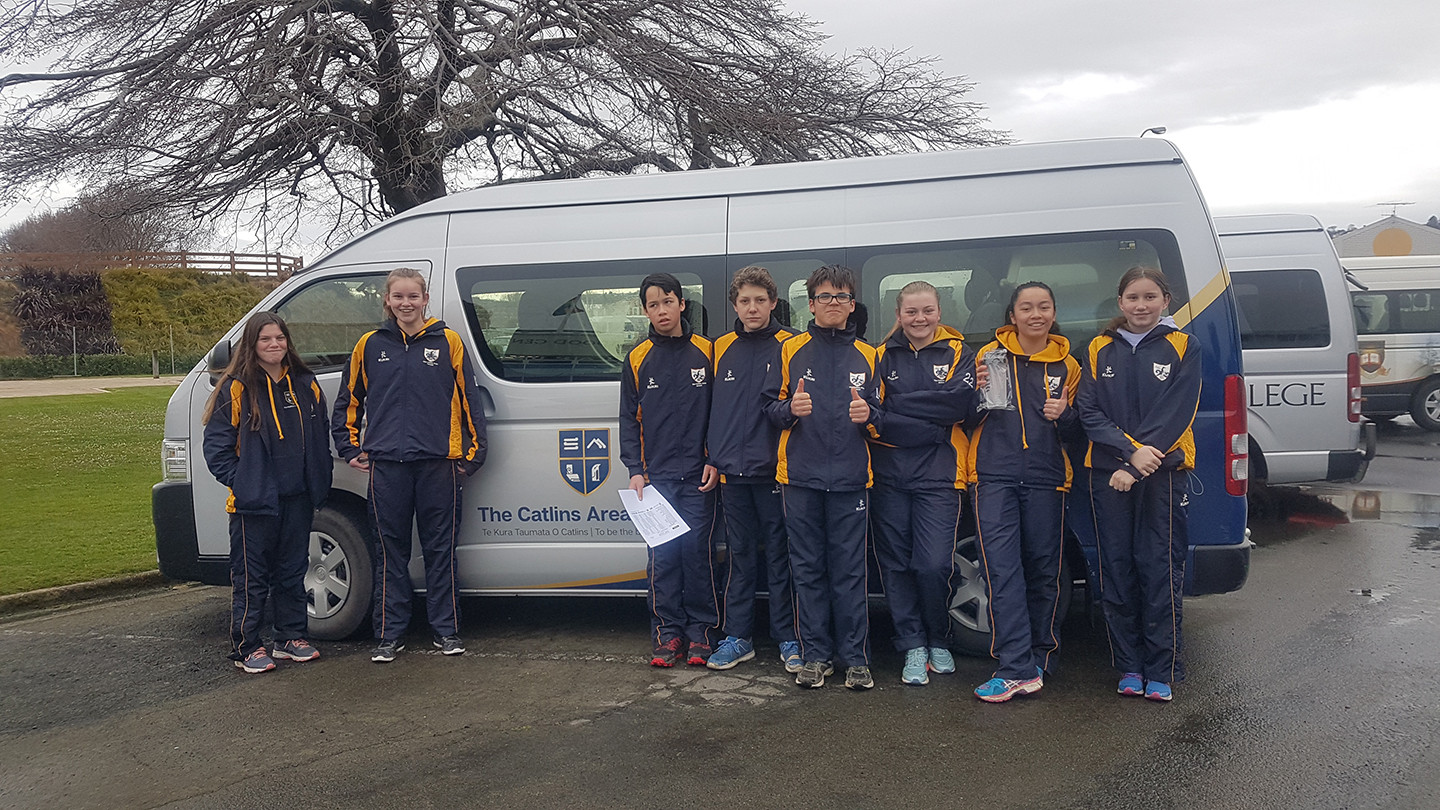 Get2Go, Golf & Touch
Get2Go Challenge
A group of eight Year 9-10 students are competing along 23 with other schools in an action-packed day of fun and adventure. There were four challenges including Orienteering, Mountain Biking, Kayaking and team problem-solving with 60 mins at each challenge and teams scoring points as they go. This is a great event for senior students to work together as a team and try new challenges.
Golf
Year 7-9 students and the senior PE class have been testing out their golf skills during PE lessons recently in preparation for the Tony Tourell Golf competition which took place at the Owaka Golf club on Monday, the students spent two hours at the Golf course in teams of four playing six rounds. We would like to thank Craig Gordon from Sport Clutha for bringing this event to Owaka and to Stu Affleck, Murray Nyhon and Barry Shanks who came and helped with a team, giving them a few extra tips as they moved around the course. See https://www.catlins.school.nz/news/tony-tourell-golf-tournament for photos.
Touch
Touch grading game draw for next Thursday 19th September:
| Team | Opponent | Time | Field |
| --- | --- | --- | --- |
| TCAS Titans | BPS Blue | 4pm | 3A |
| TCAS Tigers | Rosebank | 4pm | 3B |
| Catlins Crackers | Rosebank | 4.30pm | 7 |
| Catlins Crusaders | St Mary's | 5pm | 7 |
| Catlins Cobras | St Joseph's | 5pm | 3 |
| Catlins Crushers | Lawrence | 5.30pm | 6 |
Players in the Teeny Touch grades will be issued with PE tops next week, along with practices also commencing next week.
Congratulations to Dannielle Mason who has been selected in the Under 16 Girls South Otago Touch team.