South Otago Cross Country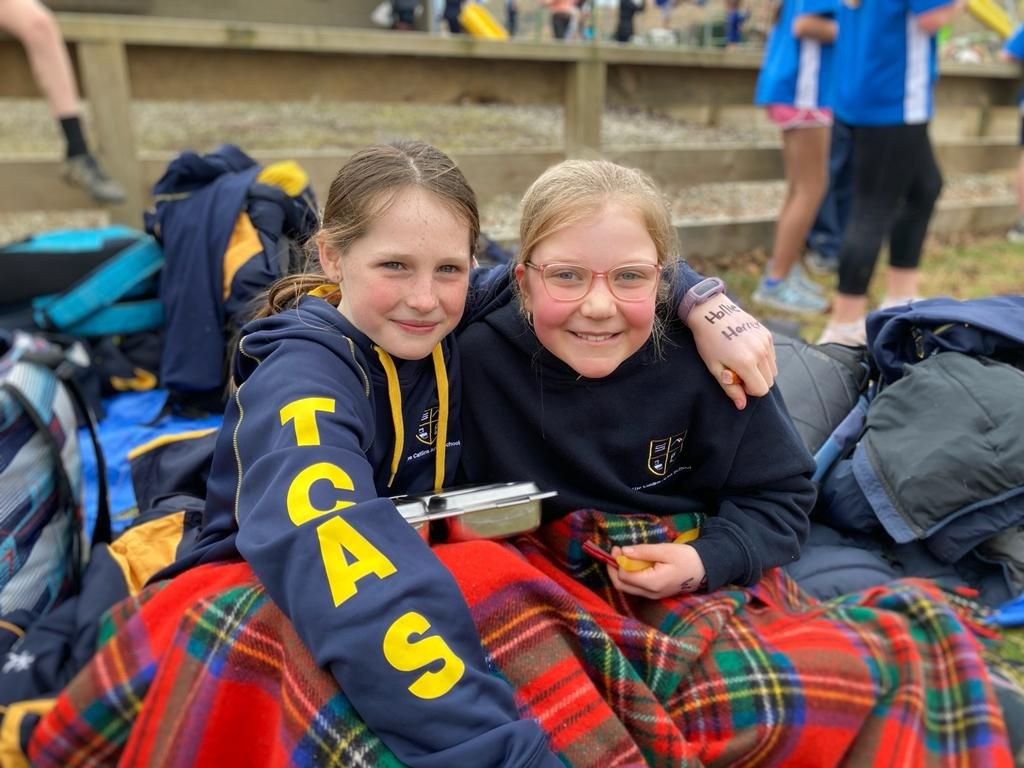 Students represented TCAS with pride at the Clinton rugby grounds on Wednesday.
Sixteen of our keenest runners were eager to get competing on Wednesday at the South Otago Cross Country held in Clinton (SOPSSA). Clinton delivered a fine afternoon and after a short drive, the runners were keen to stretch those calf muscles. It was heartening to see vast amounts of parents, caregivers, relatives and students, cheering and supporting from the sidelines and our TCAS students giving it their best. Not only did our school get mentioned for our sportsmanship, we were commended on our behaviour and attitude. Thank you to our teacher in charge Mrs McDougall, Flynn Lietze for volunteering to marshal and to all the parents who provided transport.
A round of applause goes out to all our participants and huge congratulations to the following five students who placed in the top 10 of their age grades.
2nd Place - Indie Parkes (Yr 4)
3rd Place - Hollie Harrex (Yr 6)
9th Place - Lola Povey (Yr 4)
9th Place - Liv Harrex (Yr 8)
10th Place - Anashae Logie (Yr 7)