Sign Language Week in Room 2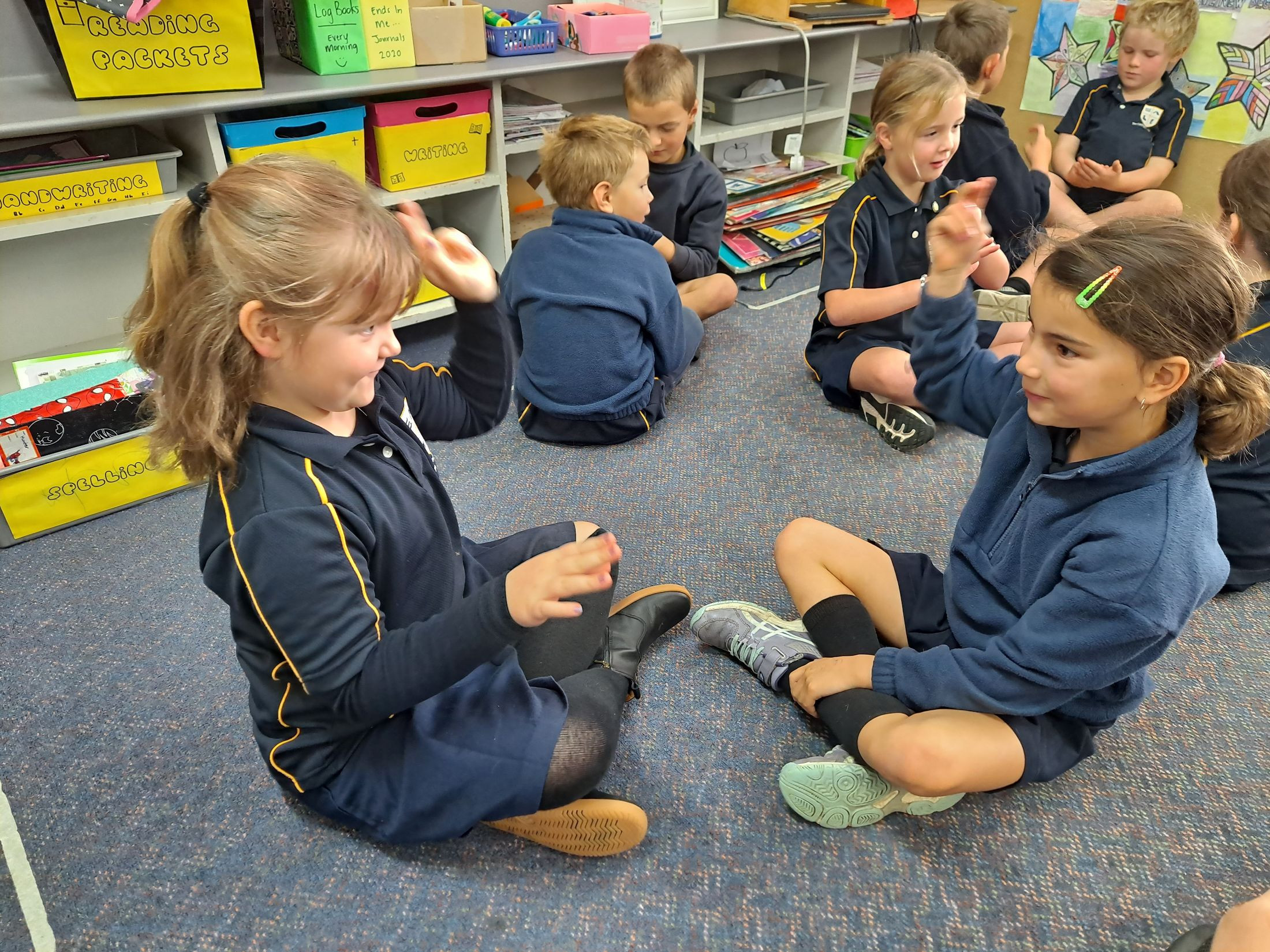 Room 2 learning how your eye can be your ear and how your mouth can be your hands!
From the 9th to the 15th of May is NZ Sign Language week. NZ sign language is the third official language of New Zealand. Room 2 has been learning some simple phrases, eg "Hello, my name is....", and learning how to sign their own names. The entire class have also been busy practising the entire alphabet in NZSL.