Shark Spy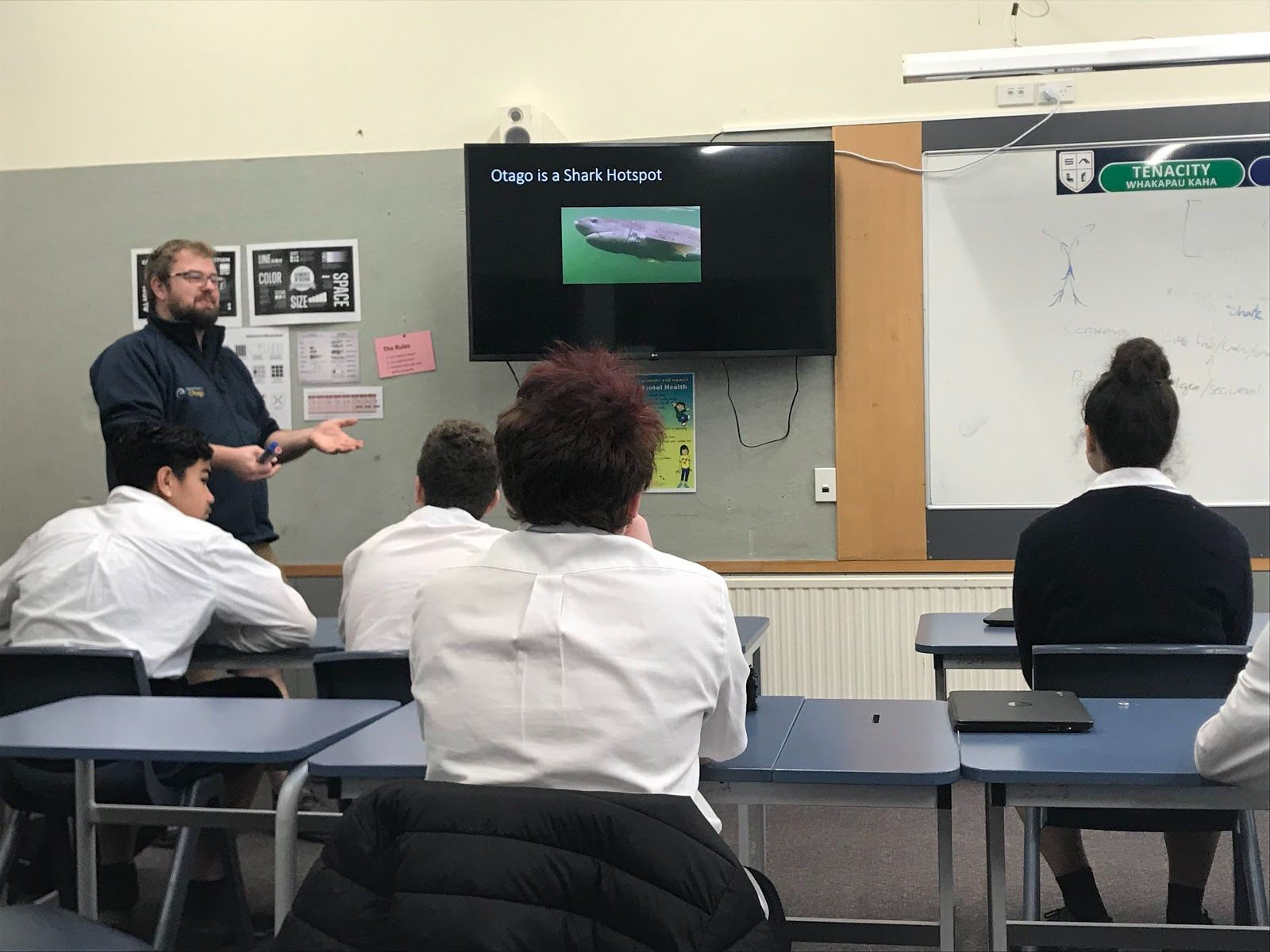 On Thursday, Year 9/10 Science students were fortunate to have Rob Lewis from the University of Otago visit to educate them about sharks.
They spent three hours learning about a variety of topics including shark identification, protection and biodiversity. They spent a portion of time identifying different species of shark from both video footage and pictures.
The students learnt different ways to monitor sharks including the use of cameras, ID tags and satellite tags. We are going to follow up this classroom-based learning with a field trip to identify sharks in the Otago area.
Thank you so much Shark Spy for your time and expertise - we really appreciate it!