Senior Art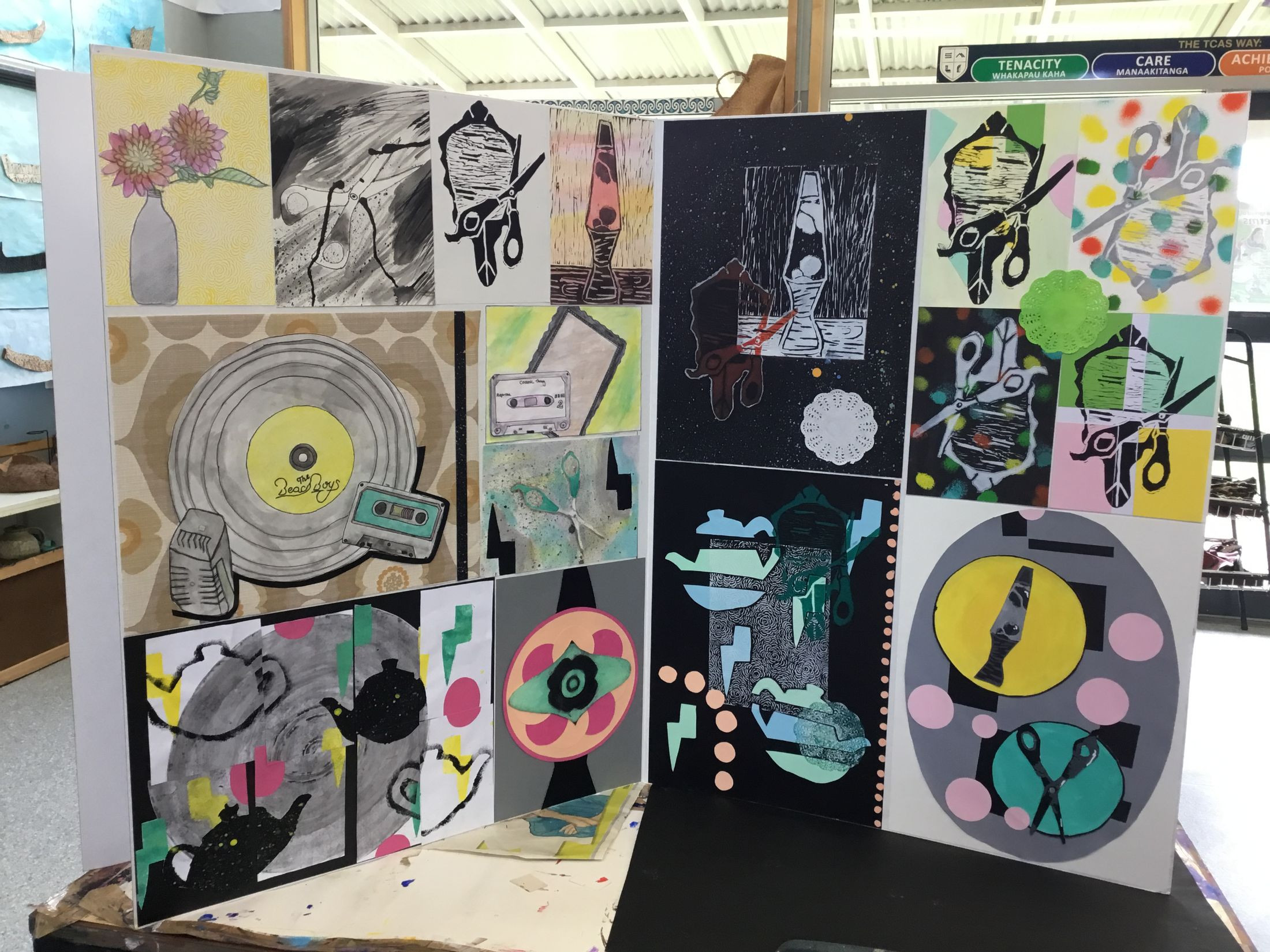 It has been a busy few weeks back at school since lockdown and again since the holidays.
Senior Art students are now finishing off their folios. The portfolios are the equivalent of school examinations, with a lot of work going into them throughout the year. Students work with a variety of different materials over the year to produce artworks.
Here are four of the folios that have been completed so far from Year 11 students.