Rounding off the netball season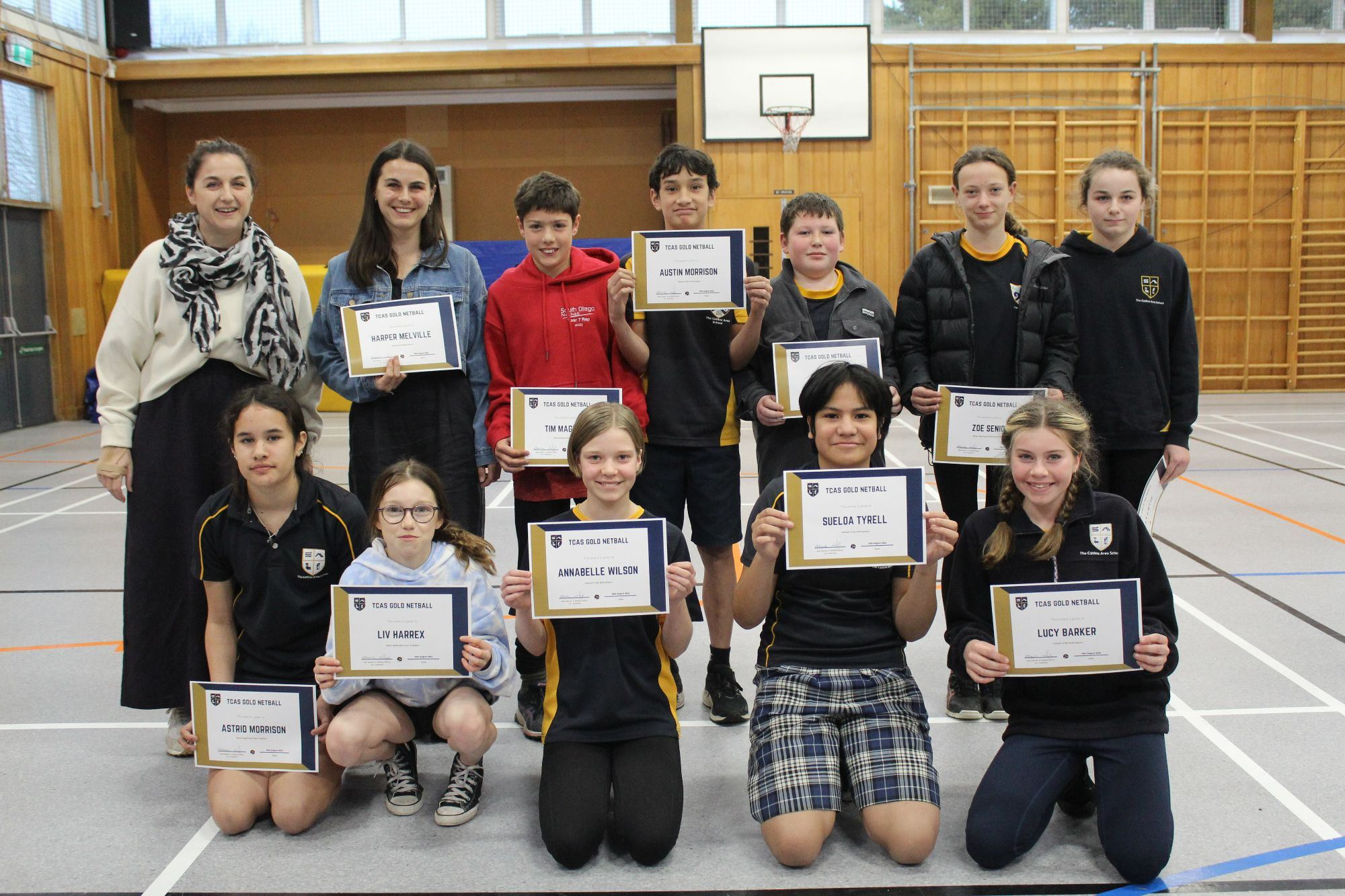 August has seen the netball season has come to a close and the five TCAS teams came together to celebrate their successes and to thank to all involved.
On Wednesday the five teams representing TCAS gathered together to share in the successes of the season. Although there was some early disruption with Covid, TCAS finished off the year strongly and had over 40 students playing in the South Otago Netball competition. Changes to how the draw operated saw our senior team compete on a Friday evening draw which then gave a later start time to our junior teams. It was a first rate season and enjoyed by the veteran players and newbies alike.
The Phillippa Finch trophy was officially awarded to the Senior A netball team who won the Senior Section 2 grade and Natalie Grant was acknowledged and thanked for being our only TCAS umpire for the season. Coaches entertained the crowd with speeches and deserving certificates were handed out to the future ferns of tomorrow. The afternoon was finished with a sharing of kai and impromptu ball games.
Special thank you to our phenomenal coaches Olivia Parkes, Nat Harrex, Robyn Lietze, Sarah Chittock, Rachael Landreth and Lisa Given, who gave up their time, skills and expertise. A special thank you also to Sarah Cairns and Tania Barr for the coordinating of the netball season. We at TCAS could not support the future of netball without you.