Room 19 Submission to the Board of Trustees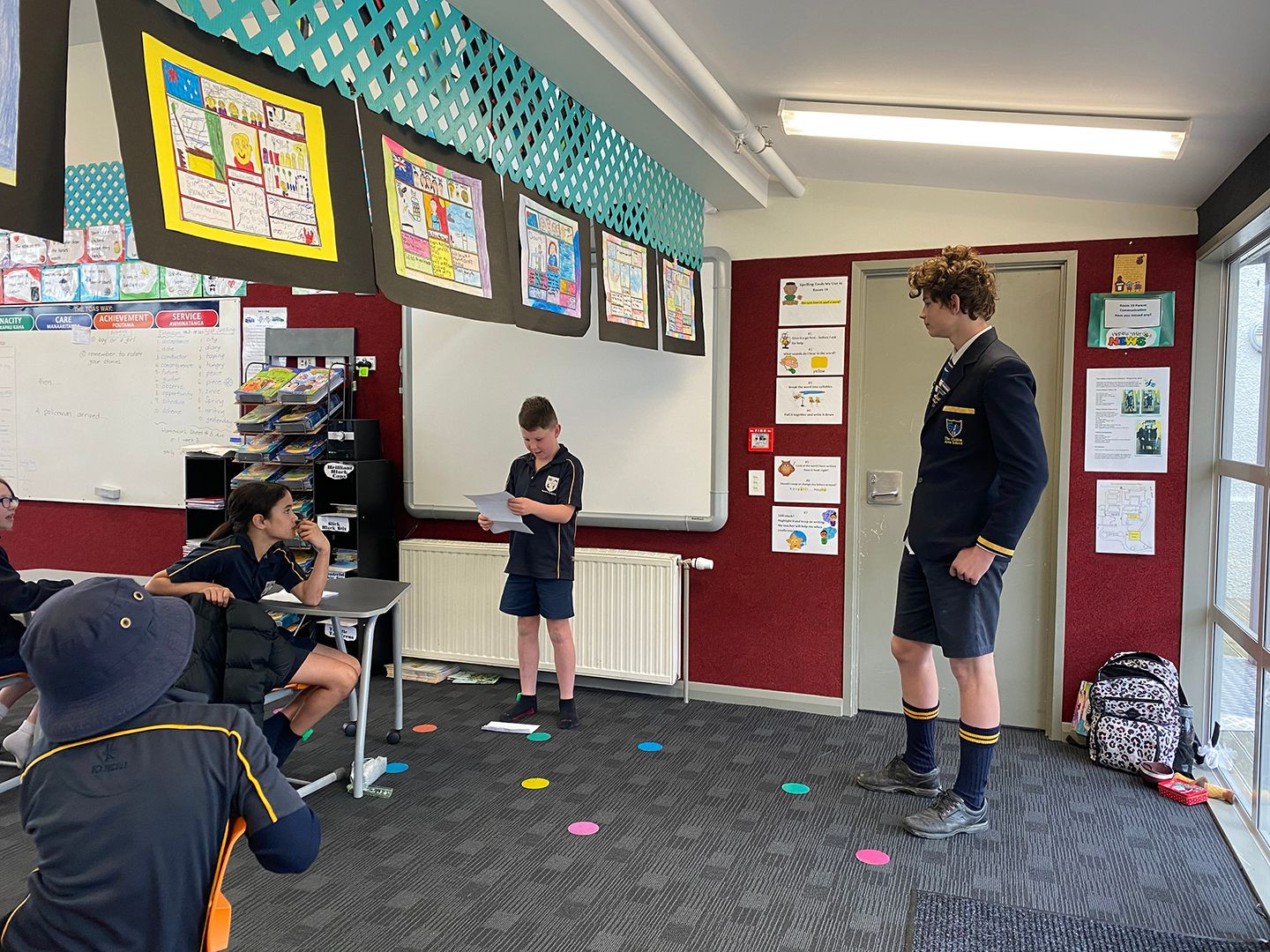 In our October meeting, we received a number of letters from Room 19 regarding the playground options for our middle school students. A sample of their letters are included in the photographs.
The Board responded to their concerns by letter, delivered by our outgoing BoT Student Representative - Robbie Jackson, and ably read to the class by Jake Watt.
In the letter, Room 19 were challenged to create their own response to our design-thinking house challenge. The challenge currently asks house groups to create a fully designed and prototyped re-imagination of our Confidence Course area.
In recognition of their tenacity, they received a shared morning tea for the class.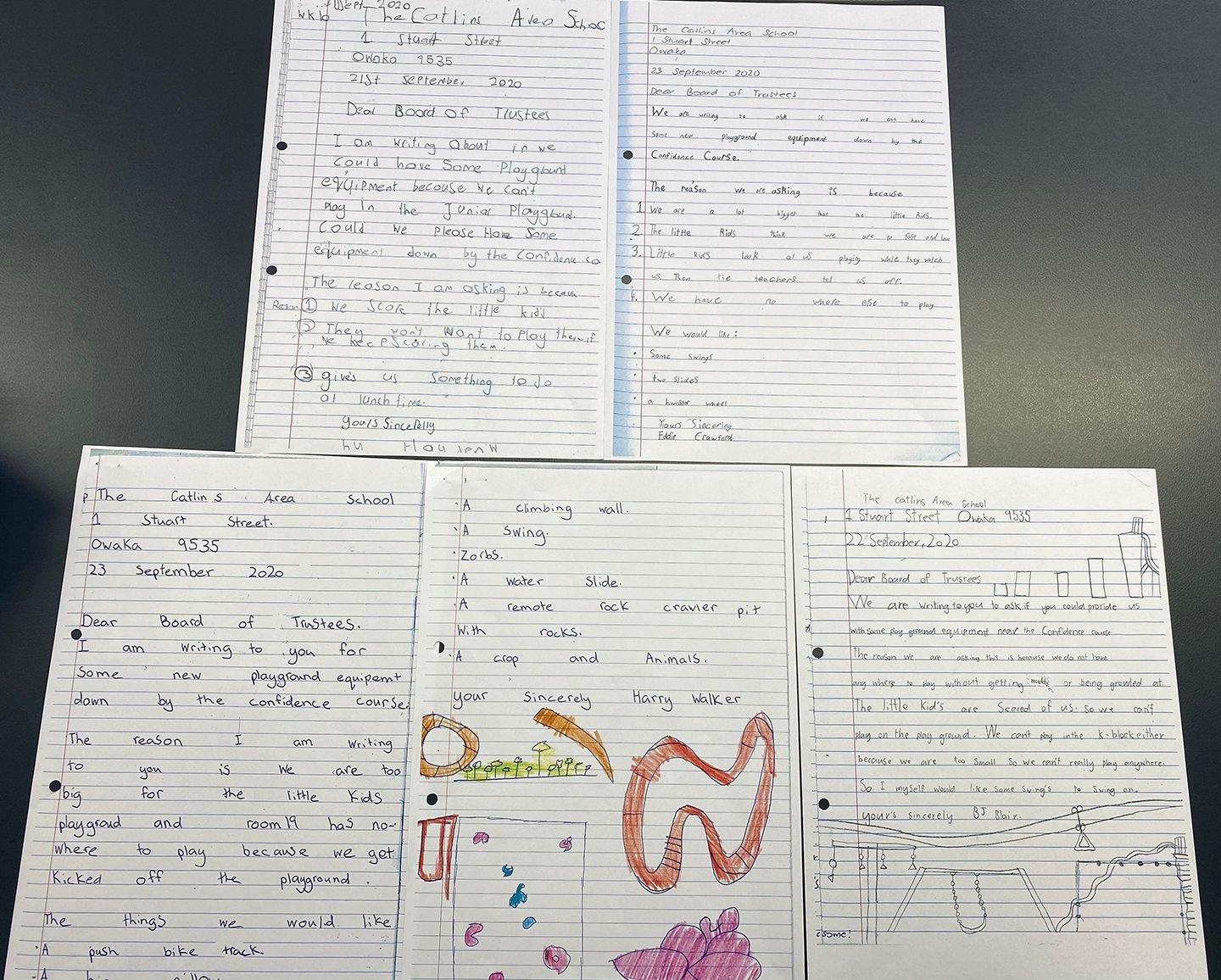 ---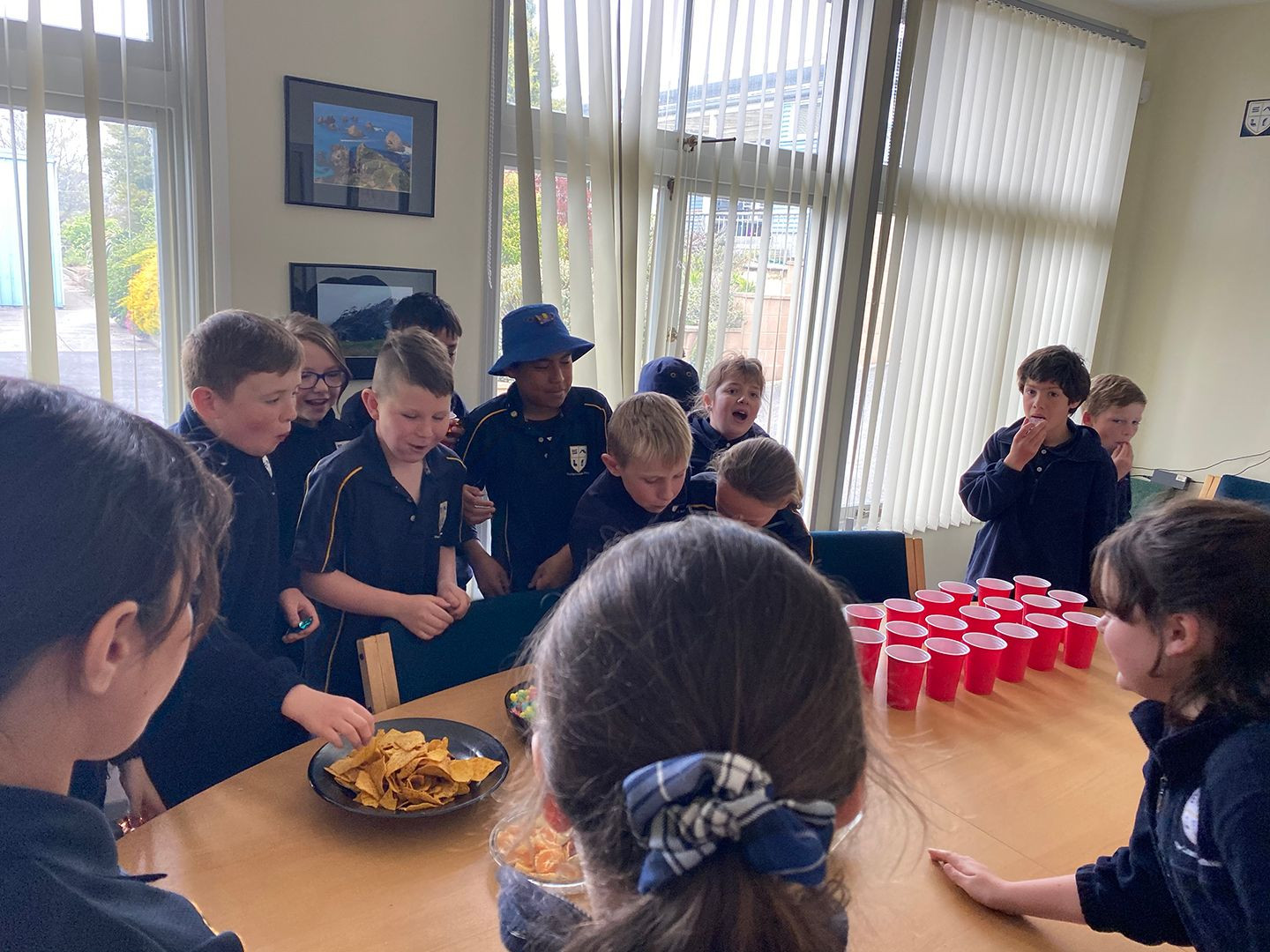 ---