Room 19 - Picasso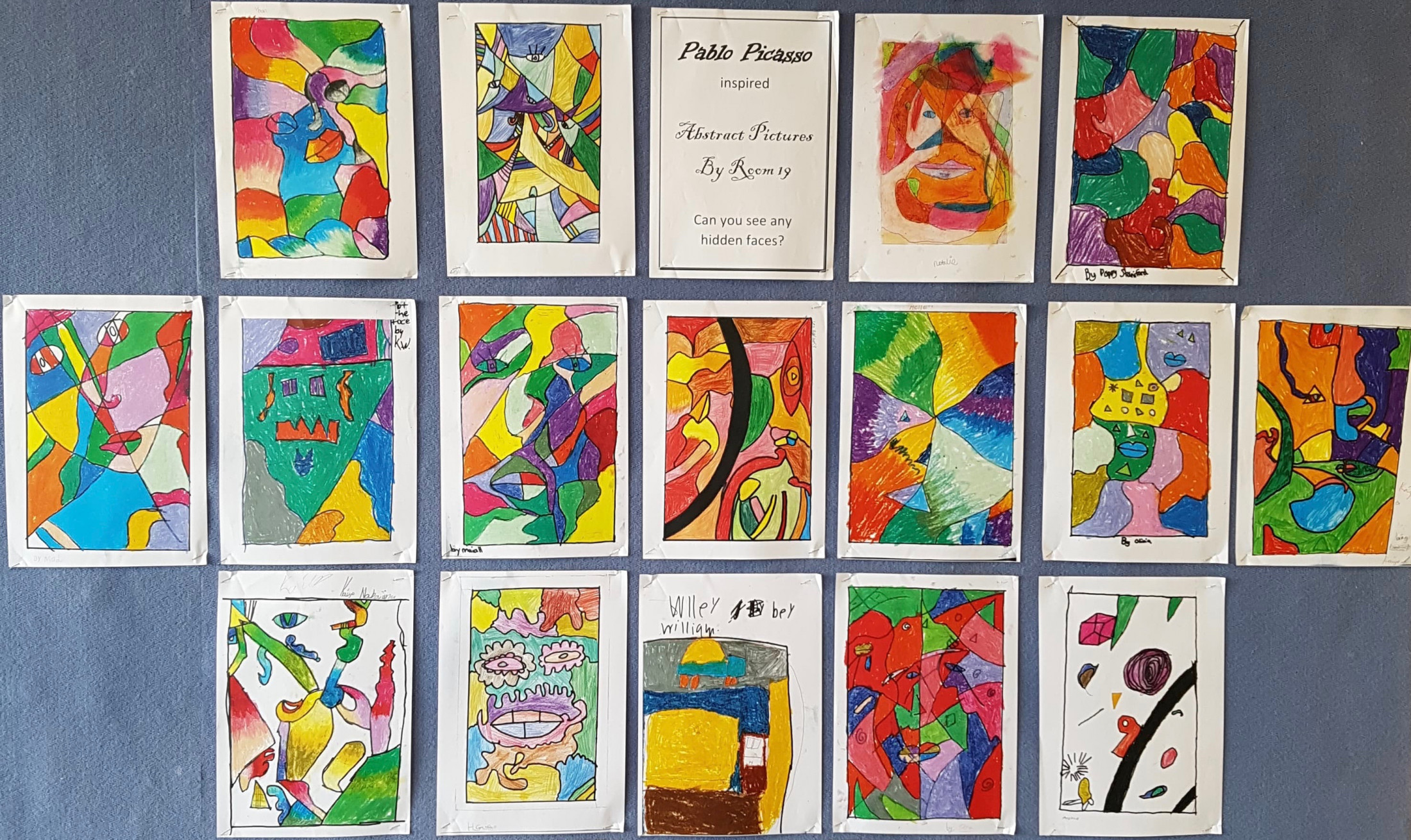 Room 19 have been learning about Pablo Picasso.
In Term 2, Room 19 did an artist study on Pablo Picasso. They looked in particular at his abstracts, many which had hidden faces in them. The students learned to use mainly pastels so they could practice blending colours, cool and dark. I think you'll agree that their final work is outstanding!
Can you see any faces?