Room 1 learns all about measurement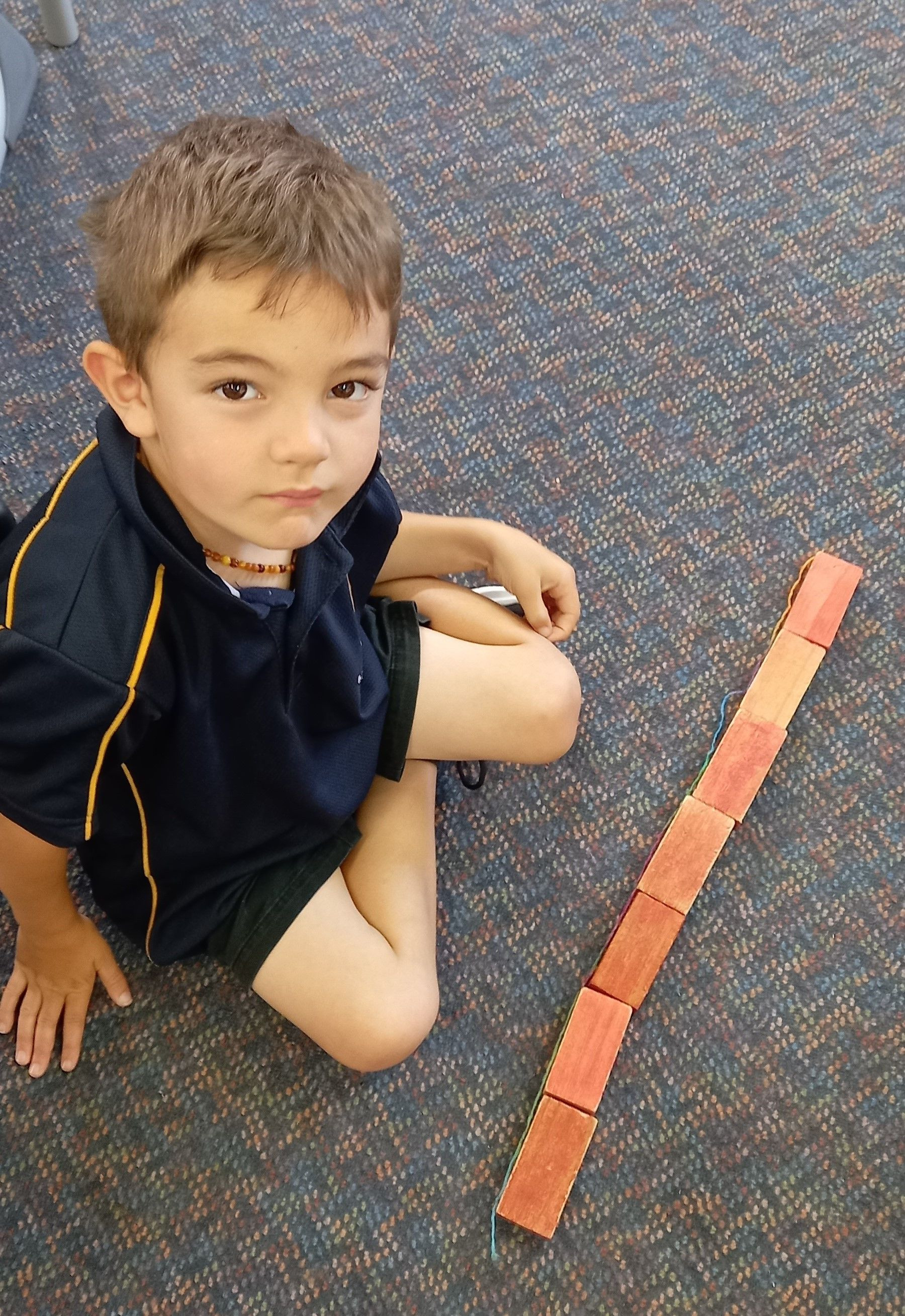 Room 1 have have been busy learning all about measurement this week with Mrs McDougall.
Room 1 started a unit this week on measurement with Mrs McDougall. The children measured pieces of wool using blocks (non standard units) and then counted the blocks. They had to remember to use the same shape and size block and to also place the blocks end to end in a straight line before counting. We are looking forward to continuing our measuring over the next few weeks. Tino pai Room 1!