Road Safety Truck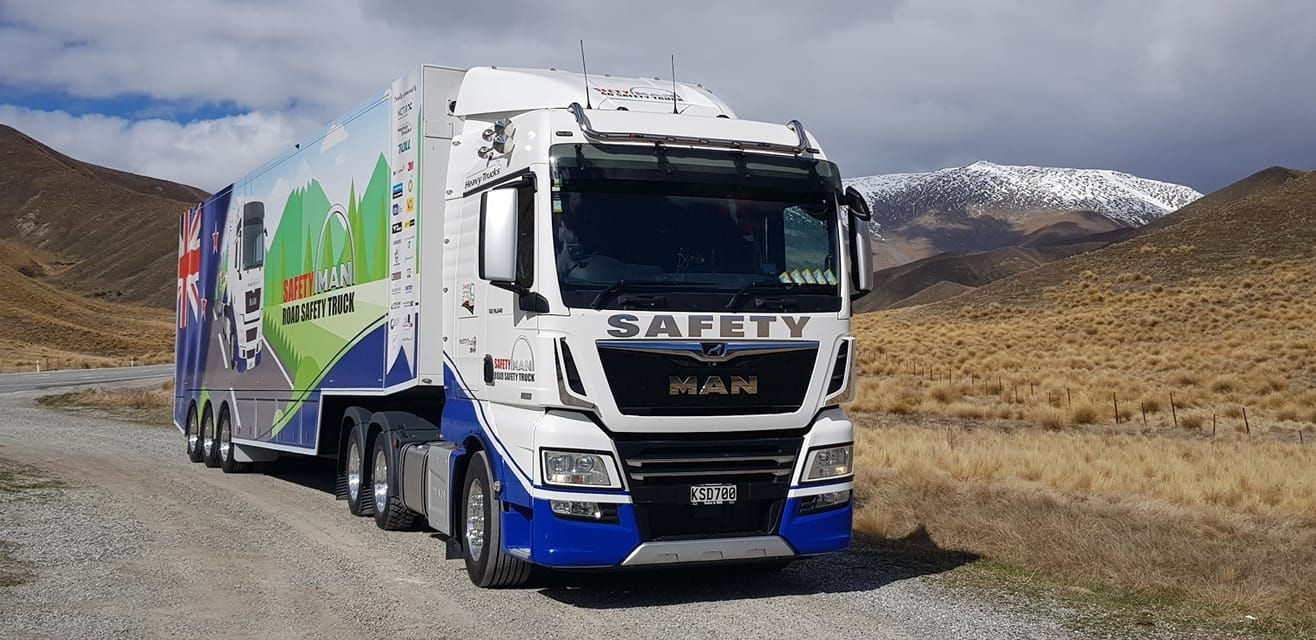 The Road Safety Truck will be coming to Owaka on Wednesday 3rd March. This will give some of our students the chance to hop aboard and learn about truck safety.
Who is The New Zealand Trucking Association and what is Truck Road Safety Roadshow?
The New Zealand Trucking Association is a non for profit organisation and has members throughout New Zealand. Members are companies that own and run trucks up, down and around New Zealand. We are very passionate about road safety because when a road user and a truck crash its nearly always a fatal accident and can leave roads closed and damaged for a long time. Before putting this initiative together we were approached by many schools telling us that they had witnessed some close calls and in some cases, bad accidents involving trucks that involved there students and school community. So we decided to do something about it, with the Industry's help we have managed to get sponsorship for over $1,000,000 to put the truck and trailer on the road with one view and that is to save lives.
Our whole program is to raise awareness and give the students, parents, teachers and the community a real life experience that they normally would not get. Learning some hot tips on how to share the road safely with big trucks and also experience what a driver can and can't see. It's a fun engaging program and your students will get some resource to take away and home so that they become our teachers. Our main points are;
Trucks are big and heavy and take a long time to stop
Trucks have blind zones
Trucks need space to turn and stop quickly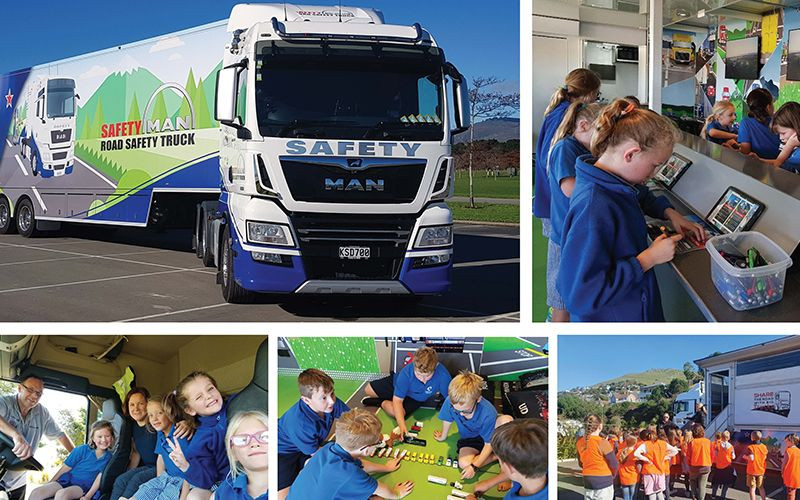 More information can be found on the Road Safety Truck website and their Facebook page.
For younger students, here is a Road Safety Truck to colour in: Road Safety Truck Colouring Sheet
We look forward to welcoming them to Owaka on 3rd March. More information, including which classes will be involved, will be available closer to the time.