Road Safety Signage in Owaka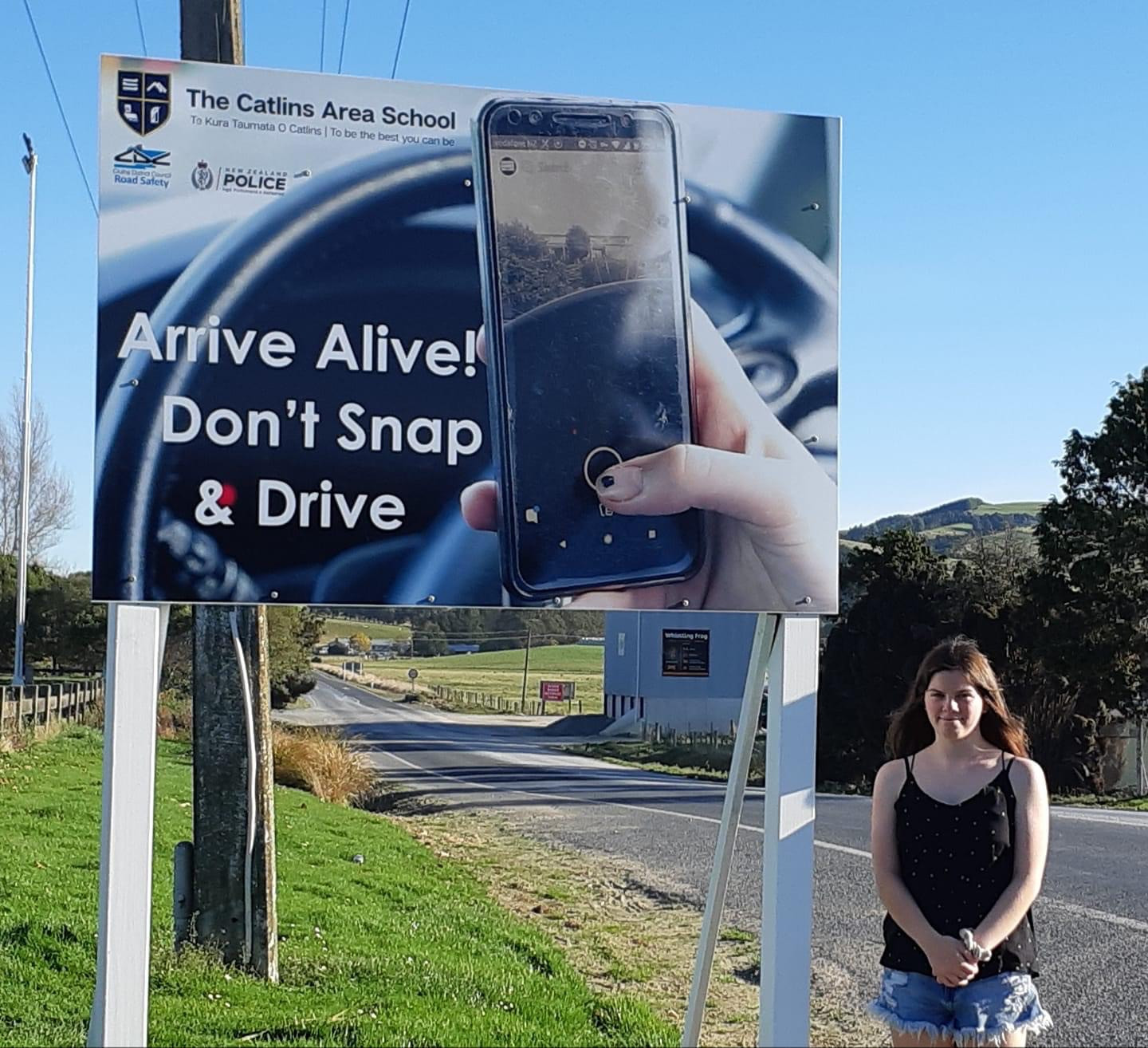 Just as you pass the entrance to the Rugby Club, on the way out of Owaka, you'll notice a new road safety sign.
Last year, all schools in the region were challenged to design a road safety sign by NZ Police and Clutha District Council. You may remember from previous newsletters and The Clutha Leader that two of the designs created by students at The Catlins Area School won the competition and were selected to be made into billboards. The students involved were Dannielle Mason, Bronte Williams, Lauren Grant and Ebony Cooper. They were supported by their 'Project' Teacher, Mrs Hooker and Teacher Aide, Mr Staniford.
There are a number of billboards in and around communities in the Clutha District showing the winning entries. Let us know (and grab a picture) if you spot our other winning design somewhere around the Clutha District!