PCT not a challenge for our Year 7 and 8s!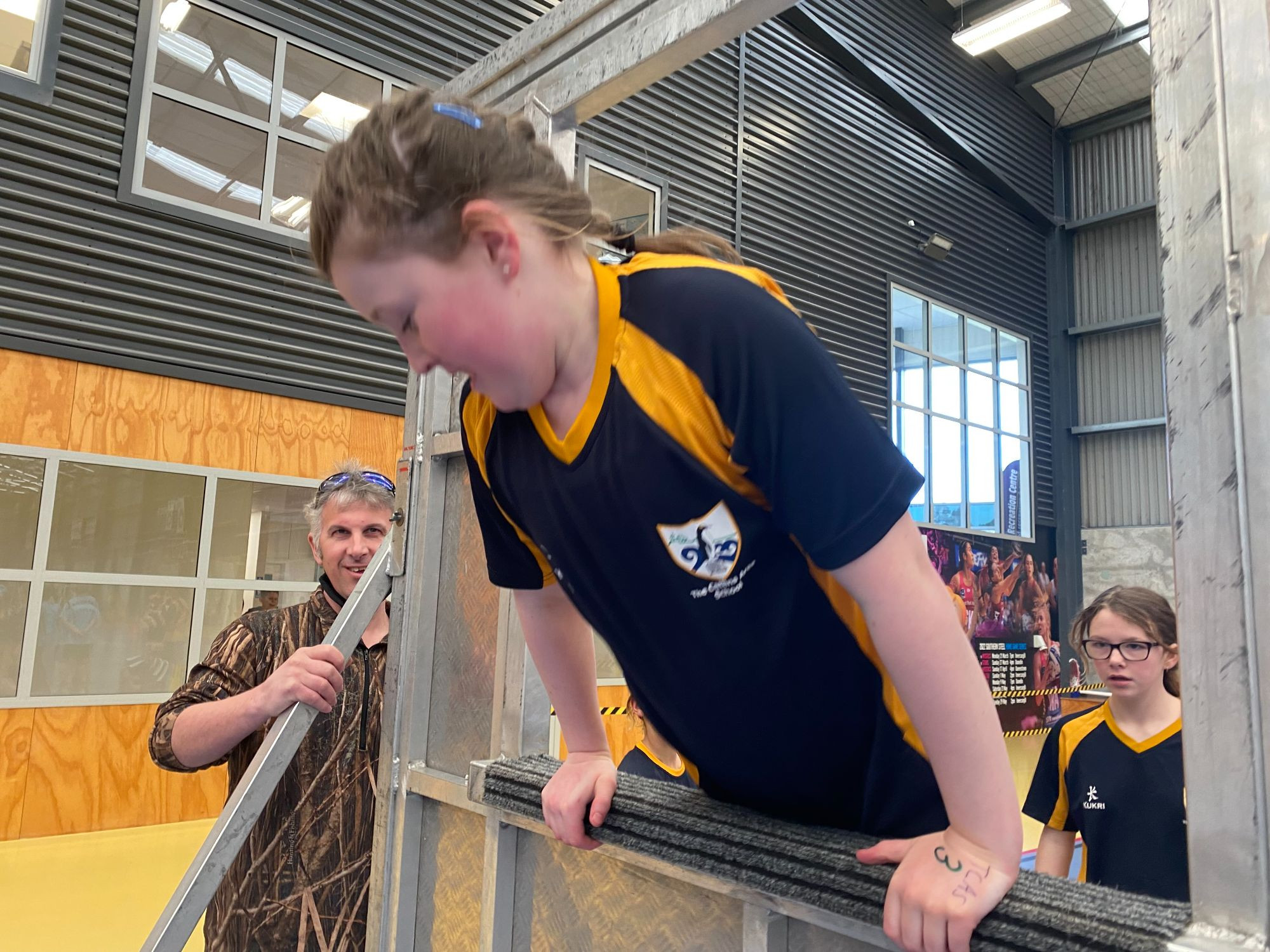 TCAS students had a taster of what it would be like to try the physical challenge that is offered in the police academy.
On Monday 15th August, 22 excited Yr 6-8 students arrived at the Balclutha Cross Recreation Centre to take part in the annual Police Competency Test Challenge. This competition is open to Year 6-8 students in South Otago who compete socially in teams of 4 (any mix of team members), or competitively (specific gender and year level criteria).
Prospective police officers need to complete this obstacle course test in under 3 minutes in order to progress further with their training. Current police officers need to complete this test every two years as well.
Tasks to be completed were a simulation of climbing through a window, up and over a high wall, under hurdles, zigzagging through cones, pushing a trailer with a large tyre, carrying a tyre to point B and carrying an 80kg 'body' from point A to point B.
TCAS entered 6 teams and competed against 39 other teams. In the competitive section TCAS Team 2 came 5th and TCAS Team 1 came 9th overall. TCAS teams did very well overall in achievement and sportsmanship as the teams were all placed within the first 28 placings. Thank you to Caro Bopp who was our Teacher in Charge and parents who were able to accompany and transport our students.