Owaka Halloween Party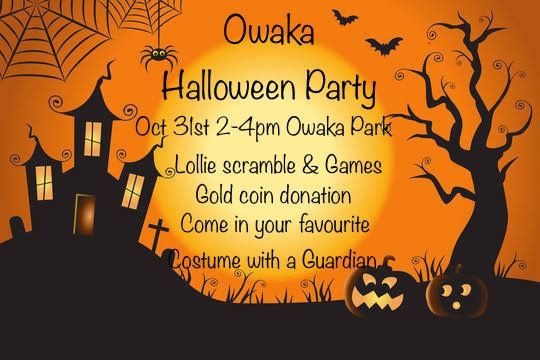 Owaka Halloween Party!!! This Sunday, October 31st from 2-4pm, with covid restrictions, we have decided to have it outdoors.
Fingers crossed, the weather gods will be kind. Gold coin donation. Fun games and a run around at the park. Come dressed in your favourite costume with a guardian. Sunday 31st at 2-4 pm you can make it a fun family day and bring a picnic or grab some snacks from local food facilities. If you're wanting to donate individually wrapped lollies, please don't hesitate to get in contact with Tarsh Shute 0277217908.