Our very own entrepreneur in action!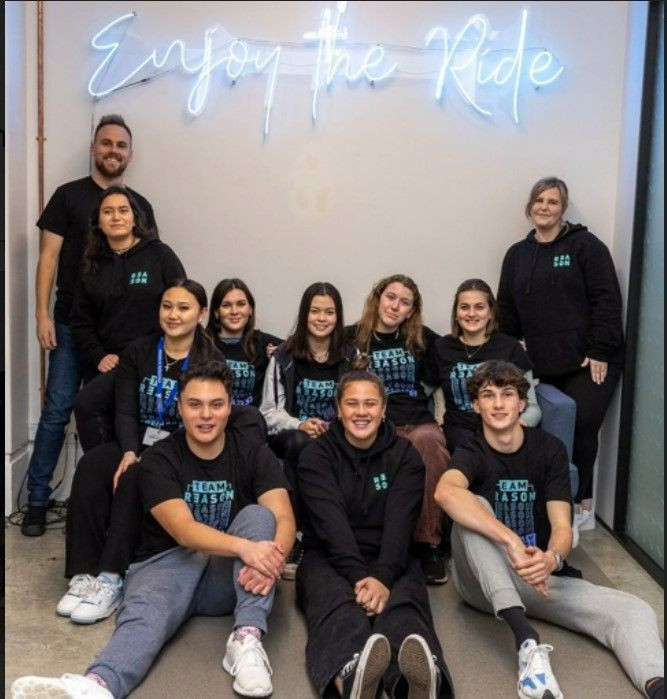 On Thursday 30th June, Yui Nakajima travelled to Wellington for a weekend of business which was held by the Young Enterprise Scheme called 'Entrepreneurs in Action' (EiA).
Yui arrived at the airport at 5pm on Thursday night to travel to Wellington with two others from Dunedin. A chaperone for YES drove them all to Atura Hotel where they would be staying over the next couple of days.
Friday began at an early start of 5:30am to enable the students to travel to Massey University for the day where they met with their company hosts and teammates. Yui was in Team Reason, an online marketing company. Their challenge was to figure out how businesses design and deliver products or services that enhance New Zealanders' relationship with the environment and accelerate Aotearoa's move to a more sustainable future.
The team invented an app that was a mix between instagram and google maps and called the new app Loopo. The app allowed users to take a photo of a nature spot and share it for others to visit and enjoy. Team Reason then created a business plan and rehearsed a pitch to present to all the other teams and six judges. The Asia New Zealand Foundation won the first challenge and the team members each received a $3000 scholarship to Massey University Business School.
After the celebrations, the teams were given their second challenge that would last over Saturday and Sunday morning. This challenge was to create a video game based on the game 'Tag'. Teams had to come up with a creative way to market this product in the US. Team Reason came up with the idea to include Māori culture and created the game 'UR IT'.
The game was based on the traditional Māori sport, Ki o Rahi. There were two game modes, 'solo it' and 'rip it'. 'Solo it' was a 1v1 game of tag similar to a normal tag game and 'Rip it' however was a team v team game of Ki o Rahi. Working hard, the team developed a business plan and validated their product. They came up with the idea of using an electrolyte drink to market their brand in the US called 'Drink it". The drink had a QR Code on the side and a code on the underside of the lid, this was a redeemable code for special prizes, skins and emotes.
Everyone departed the venue at 2 pm and said all their goodbyes. Yui would like to thank Young Enterprise for making this possible and to Massey University for sponsoring the event. It was amazing for Yui to get to meet so many new people and make some lifelong friends.
Yui Nakajima