NZ Area Schools Music Camp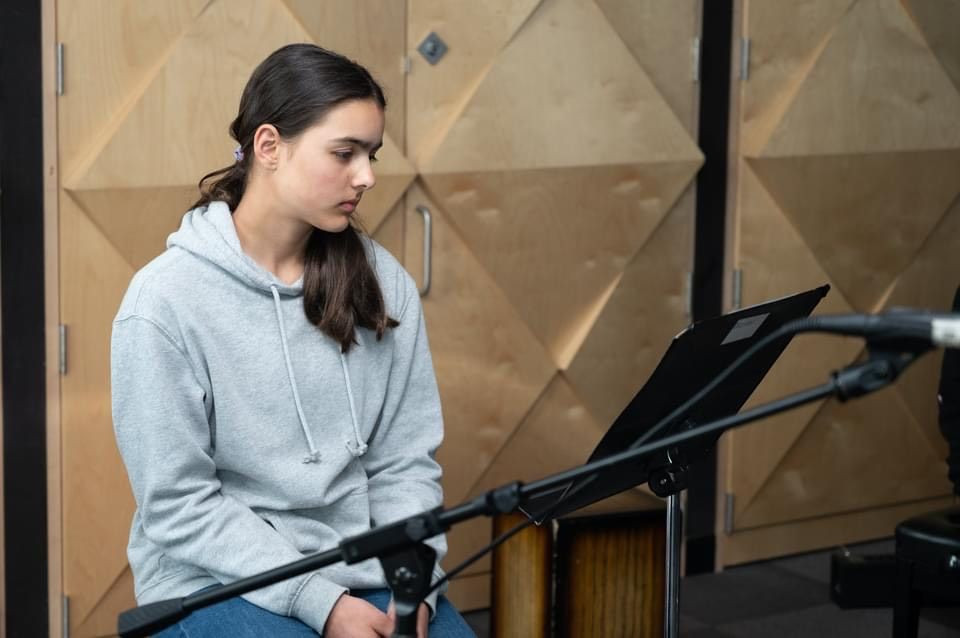 Amelie Apte recently attended the NZ Area School Association Inaugural Music Camp which culminated in a concert at Ao Tawhiti Unlimited Discovery, a state area school in Christchurch, on 7th Oct. 2021.
Pupils from the top of the North Island to the bottom of the South Island were allocated to one of five bands and had 2.5 days to get to know each other and rehearse 2 pieces with their mentors. On the final night, all the bands performed in front of an audience were assessed by two teachers according to NCEA Level 1-3 accreditation.
Instruments were drums, electric guitar, bass guitar, keyboard, vocals, percussion and violin.
We commend the organisers Philip & Laura Biddlecombe for bringing the kids together to produce sound magic. Thank you to Janet Lean for alerting us to the event; this type of exposure is highly beneficial for young musicians.
Smita, Amelie and Michael Magiera