National Area Schools Leadership Camp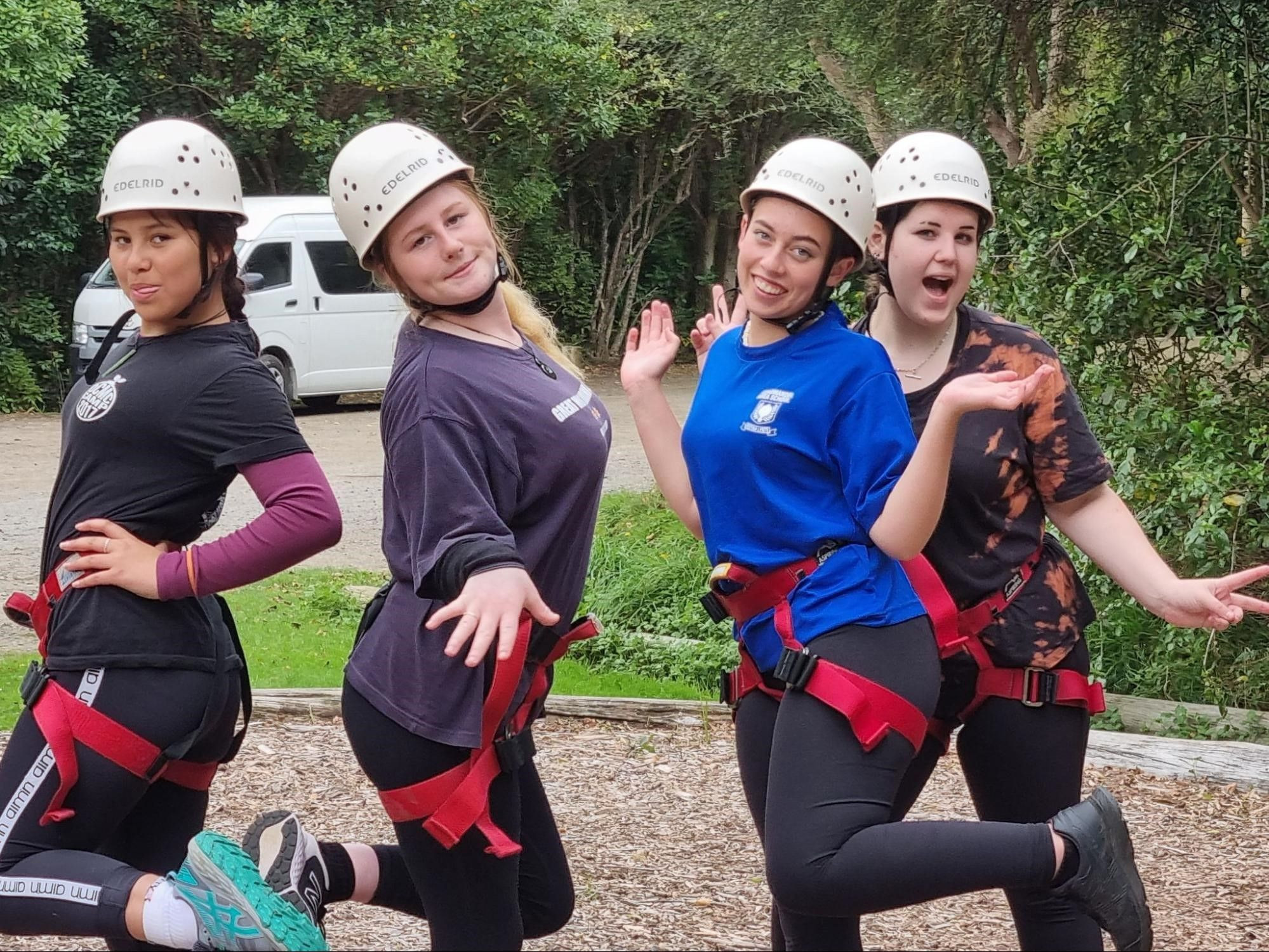 Three students spent a portion of their holidays in Wainui to attend a leadership camp.
On the 18th of April during the school holidays, Korban Craigie, Dannielle Mason and Margret Tyrell, accompanied by Louise Burgess attended the National Area Schools Leadership Camp which was held in Wainui until 23rd April. Wainui, meaning big bay or big water, is the name of the bay on the western side of Akaroa harbour. We stayed at Wainui Heights Lodge for 5 nights and were involved in both indoor and outdoor activities that were based around leadership and team bonding. It was such an amazing experience and we were thankful to learn new skills and meet a whole bunch of like-minded people. Korban, Dannielle and Margret would also like to say a huge thanks to everyone who purchased raffle tickets and supported their sausage sizzles and baking days. Thank you also to Mrs Cairns for organising this trip and to Louise for accompanying us. We all highly recommend going on this camp if you have the opportunity!