Litter, Poems and Certificates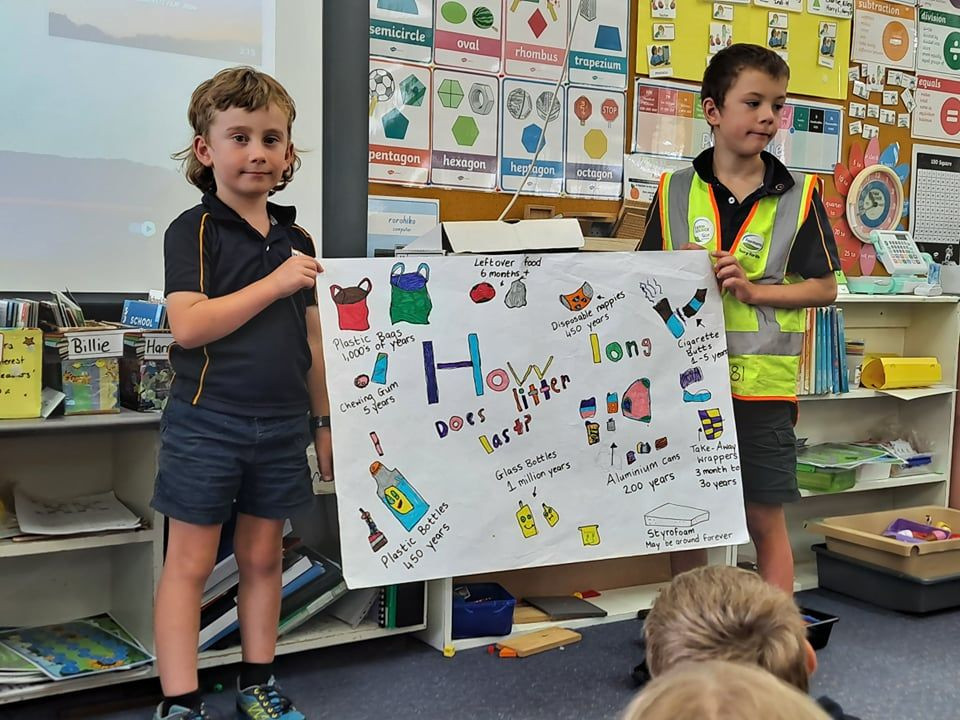 Room 3 hosted this week's Junior assembly. Students shared a presentation on Litter to the rest of the Junior School, a science project that Room 3 has been focussing on.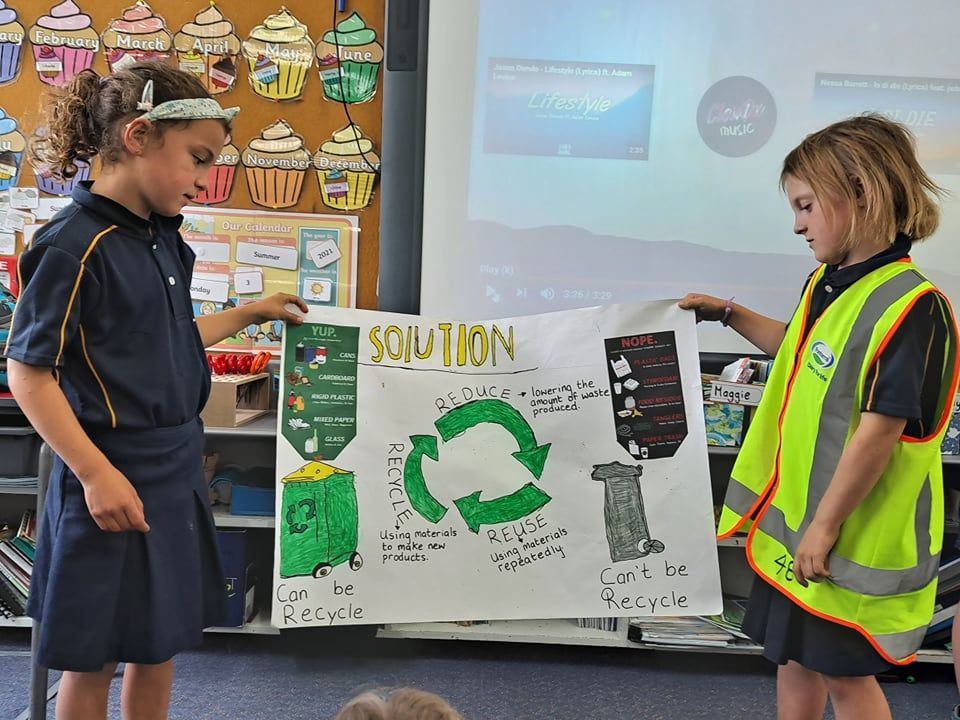 Also, Harry, Riley, Billie and Indi read out their poem.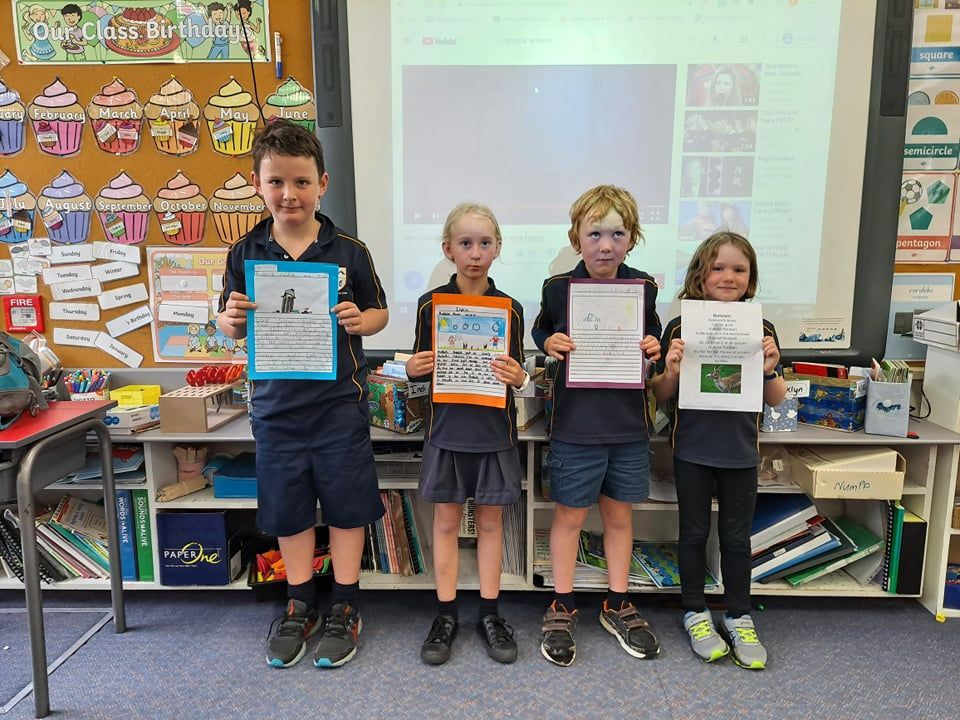 We would like to thank Mrs Mc Dougall who donated beeswax wraps as prizes.
Congratulations to Lachlan, Bella, Charlie and Amber who received these wraps by showing care for the environment.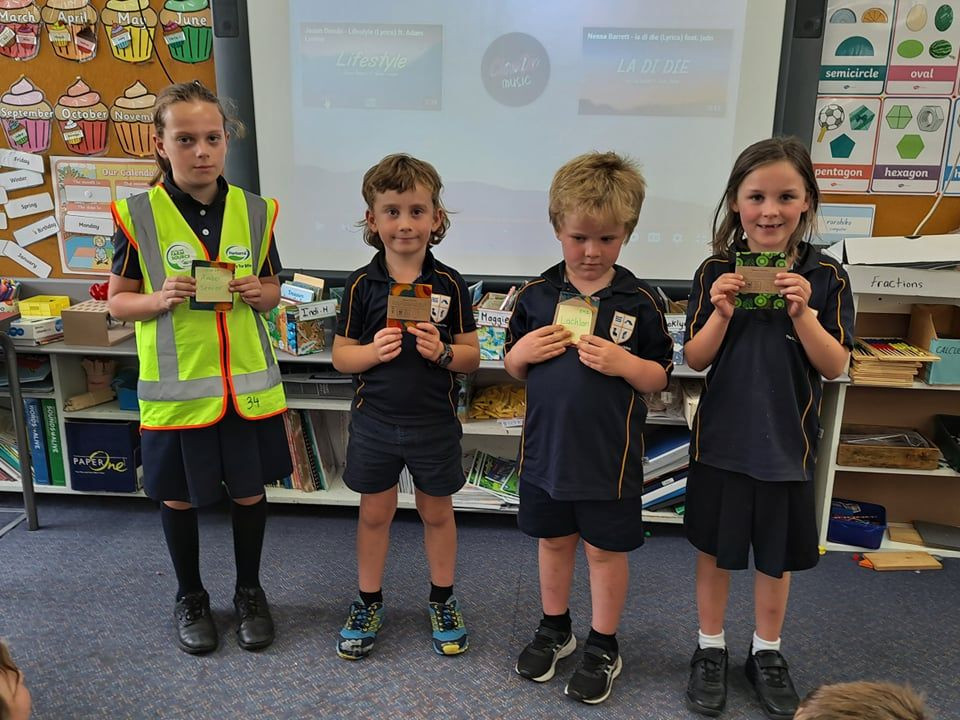 Bailey, Bella, Casey and Rylie received all certificate for demonstrating the school values this week. Thank you to all the parents that came along to support the students.