Life Education Bus 2021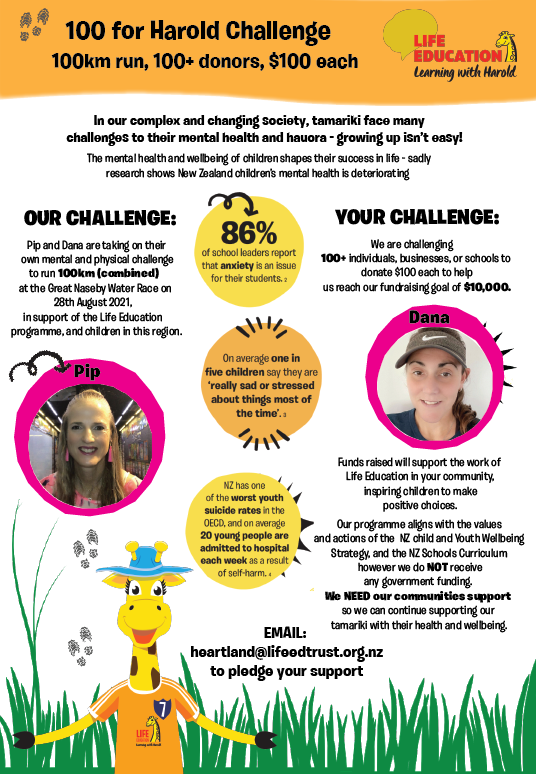 On Tuesday and Wednesday Harold and the Life Education Bus came to The Catlins Area School to visit the Year 1-6 students.
It is always enjoyable having Pip, Harold and the Life Education Bus on-site and the students really enjoyed it. Each year level had a different learning focus and gained so much from each session.
Year 1 - How to handle problems.
Years 2 and 3 - Learnt about their feelings.
Years 3 and 4 - Healthy eating.
Years 5 and 6 - Identity and relationships.
Pip is currently training for an Ultra Marathon in Naseby fundraising to support the work of Life Education in our community, inspiring children to make positive choices. The attached flyer has more details on how you can support this cause by donating.