Library News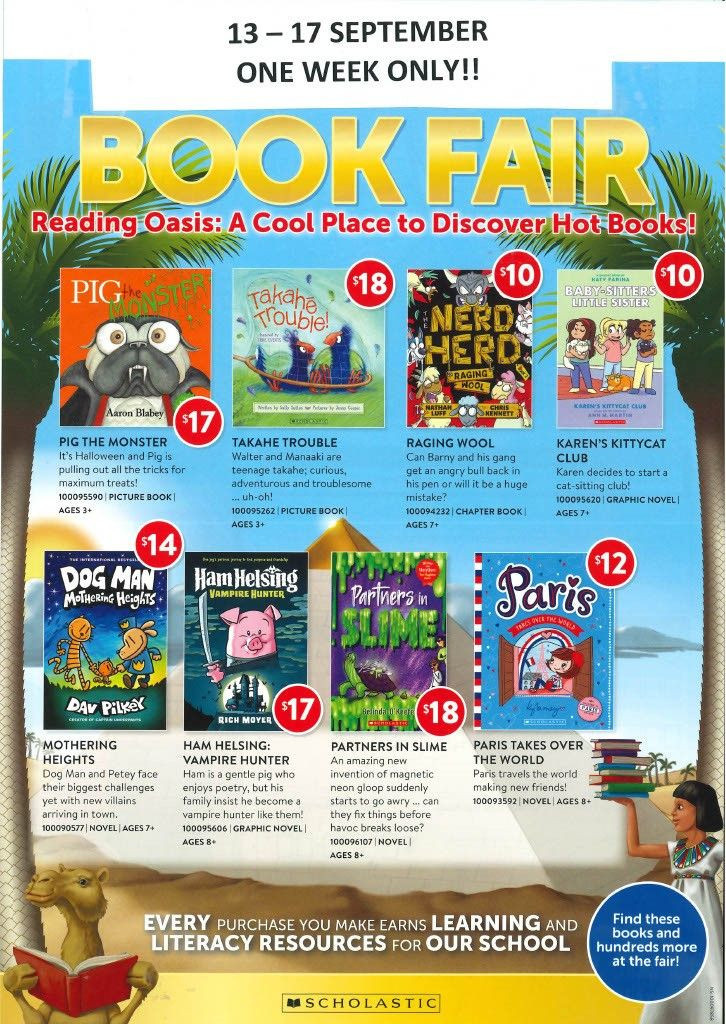 Our annual Scholastic Book Fair is booked in for the week of September 13th (see flyer attached).
This will run for one week and will be crammed full of wonderful books at great prices together with novelty items - always good for Christmas presents. More information closer to the time.
Even though the school library is not accessible at the moment, don't forget that you can download the Libby app to find hundreds of amazing books to read.
This is a FREE app available to anyone with a library card and you can download it onto any device. Once it is downloaded you will have access to a huge variety of books. Just google "Libby" and you can go from there. Happy reading!!