Kapa Haka performs for Owaka's youngest residents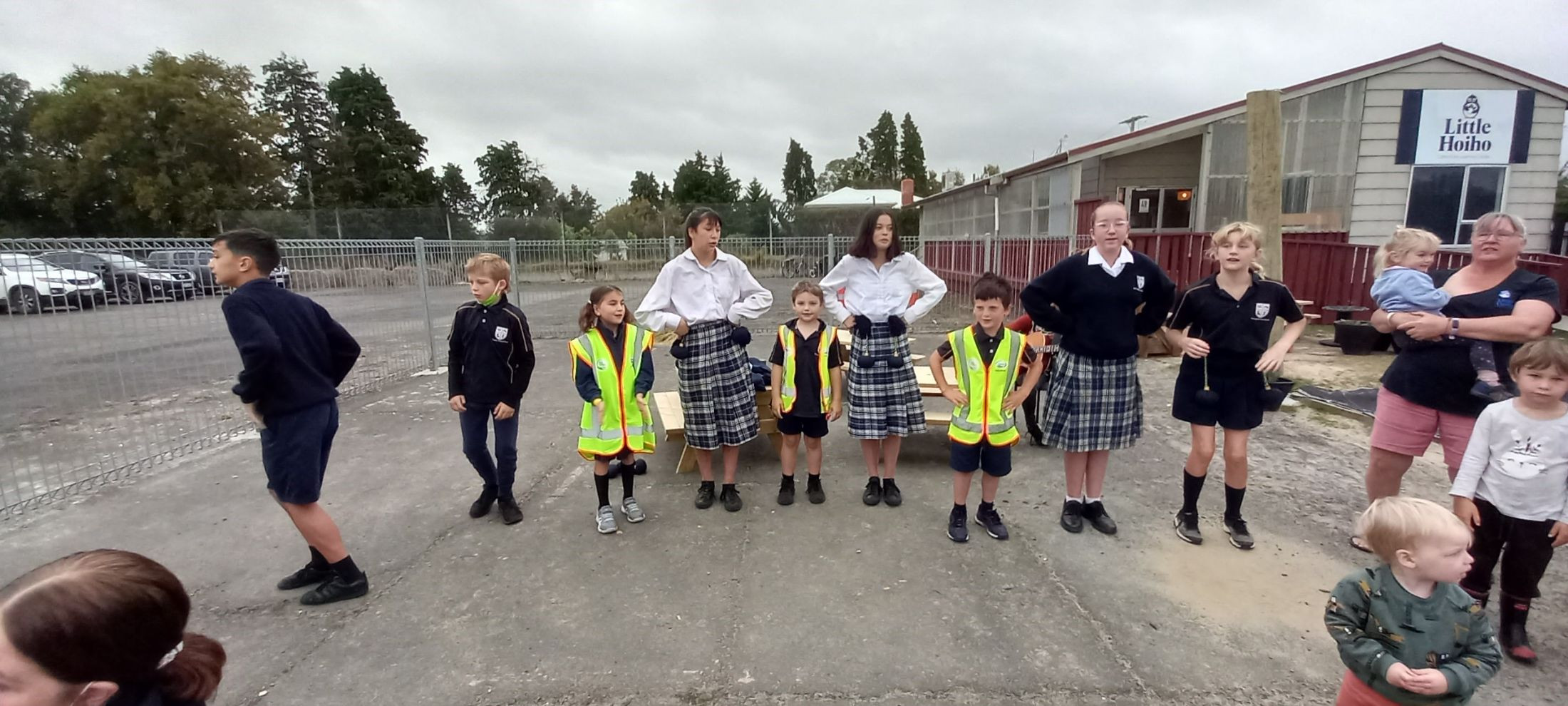 The Kapa Haka group has been performing for Little Hoiho.
On Tuesday, the Kapa Haka group went to visit Little Hoiho. We invited Room 2 and Room 1 with us as they had been teaching us seniors some waiata. Room 1 also came with us. The songs we did were the hokey pokey in Te Reo Māori, tohora nui, Owaka e, e minaka ana and e rere tāku poi. This was an amazing opportunity for us seniors to interact with some of the juniors and even the kids from Little Hoiho. Since the kapa haka group had such a great time, we are hoping to go for another visit in Term 2 and perform some different waiata.
Dannielle Mason
Kaea (Leader of Kapahaka)
To further build on learning, Olive, Hunter, Ella and Lachlan wrote about their experiences.