Junior Assembly with Room 19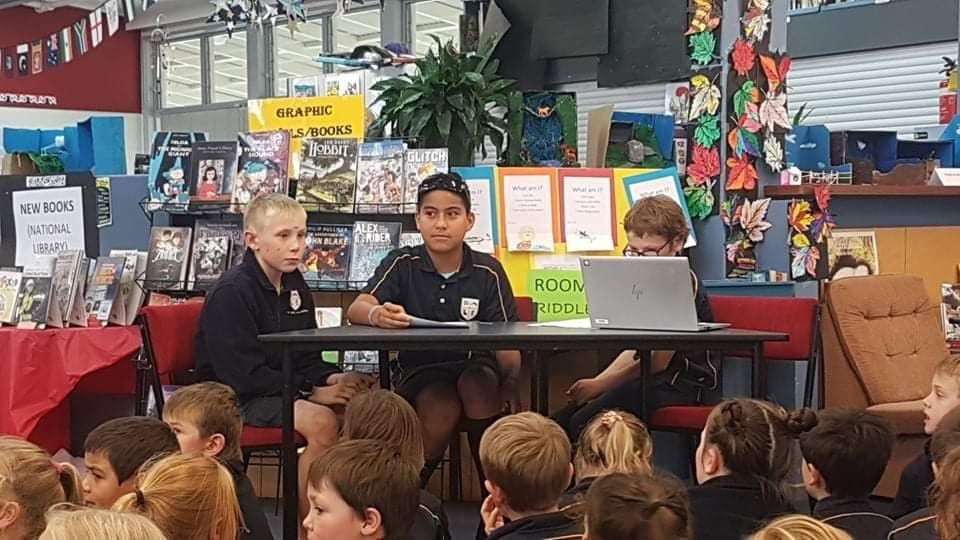 Room 19 hosted this week's Junior Assembly, which was held in the Library. Tom, Eddie and Cooper took the reins to make sure everything ran smoothly!
Tim spoke about Room 19's composting project that we are running with expert guidance from Ms Currall.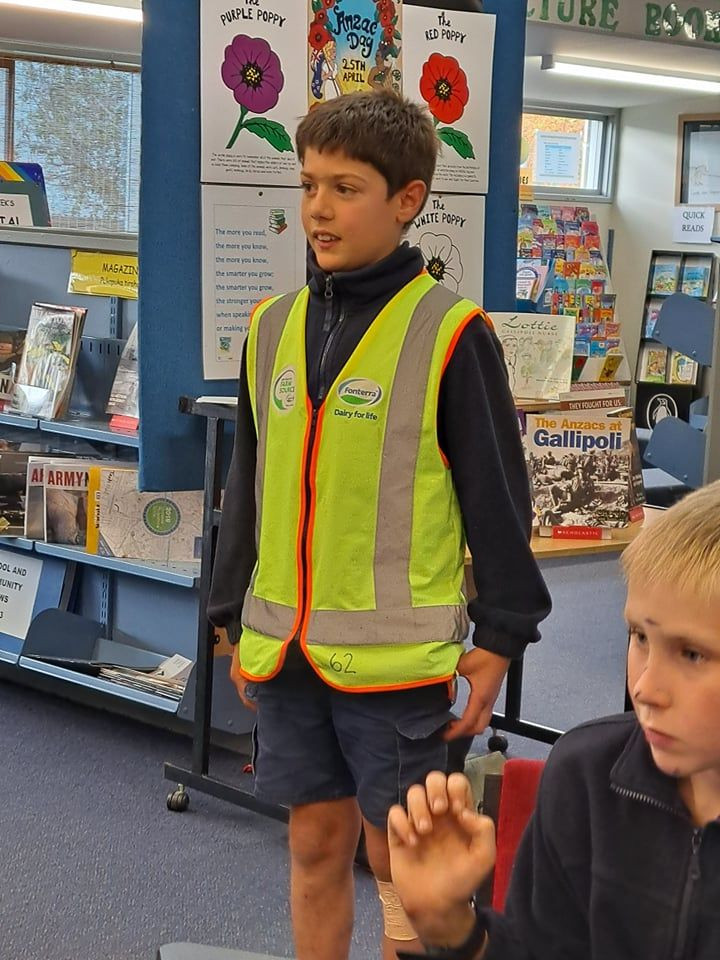 Ruby read a report she had written about Blue Heelers, while Anna shared a Wanted Poster she had made about one of the villains in Charlie and the Chocolate Factory.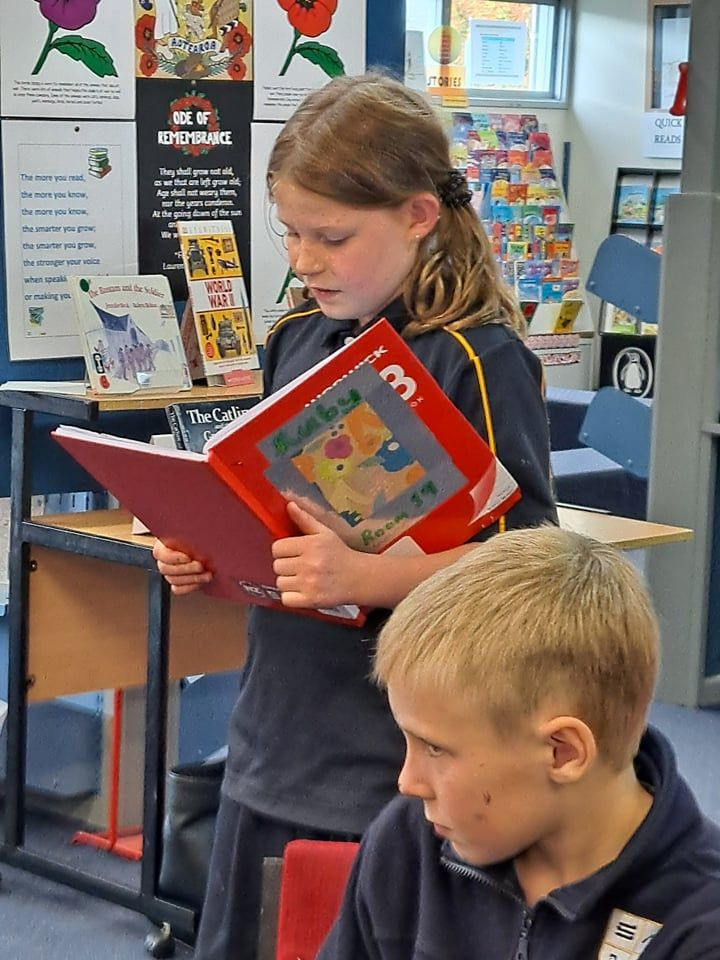 Anashae did an Impromptu Speech about Playstations, a topic which she pulled out of a hat, and spoke for 30 seconds on. She did a brilliant job!
Rylie, Chris, Amber and Sueloa had prepared a quiz question for each of the other classes and to end Room 19 students chose 'Tutira Mai' and 'Dad, I want to be a Camel' as shared songs.
They did so well running the assembly themselves. It was also great to see some family members there to support our students.