JTC visit brings promise of international students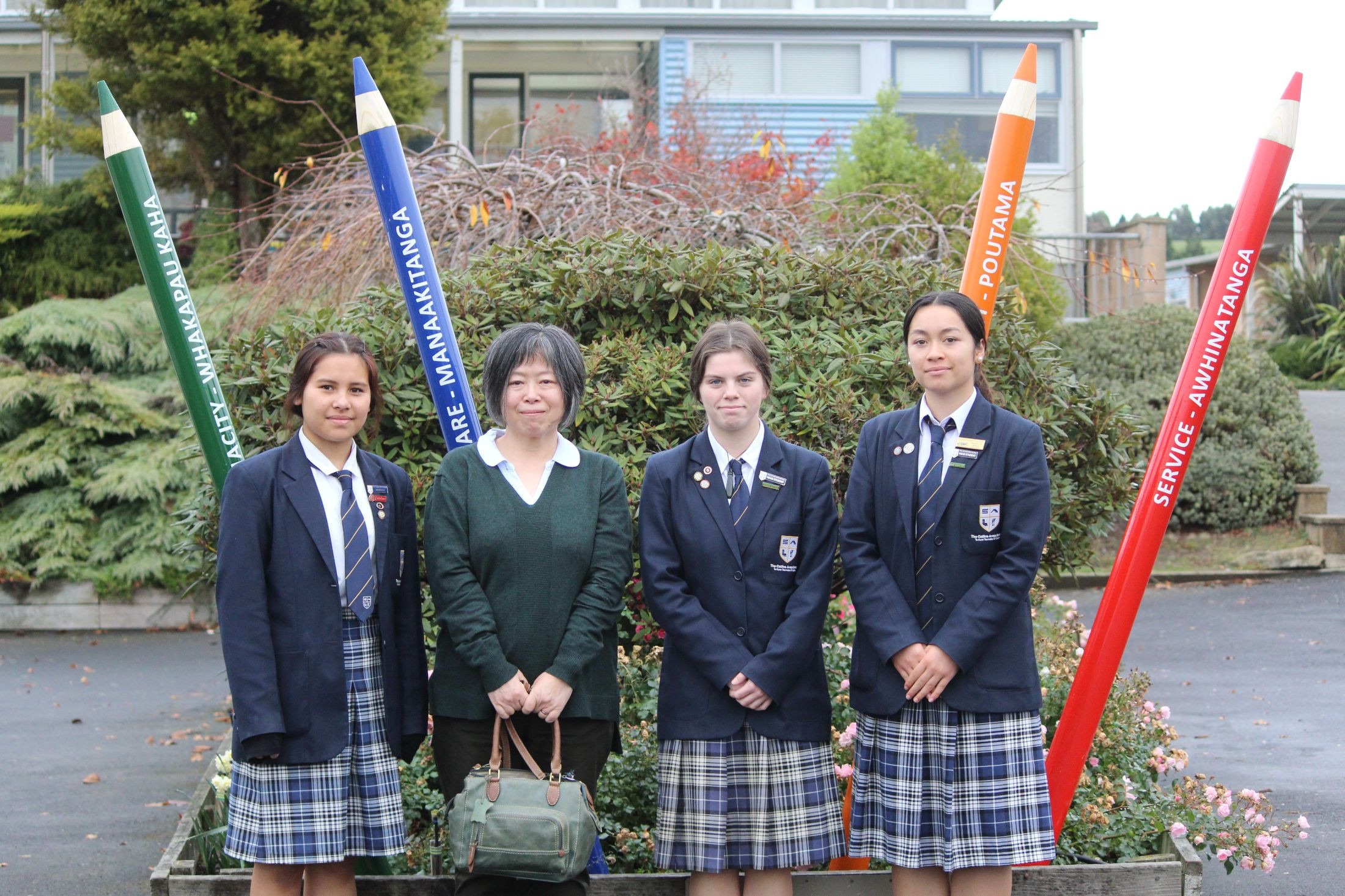 A visit by JTC will hopefully be the start of international students being able to study at our school.
Kei Ando from JTC New Zealand Limited visited us at TCAS on Thursday and was formally welcomed onsite with a mihimihi and performance from the Kapahaka group. Korban Craigie spoke on behalf of the students sharing his experiences and knowledge about TCAS. At the mihimihi Kei was presented with a small gift which was then followed by a shared morning tea with staff and then a tour of the school from head students Dannielle Mason, Margret Tyrell and Izzy Jenks. She was most impressed with our spacious and well kept grounds and the opportunities that are available in a small school. Kei's company places Japanese students in secondary schools and homestays around the country and we are hoping that TCAS can be part of the experience shortly!