End of Term Activities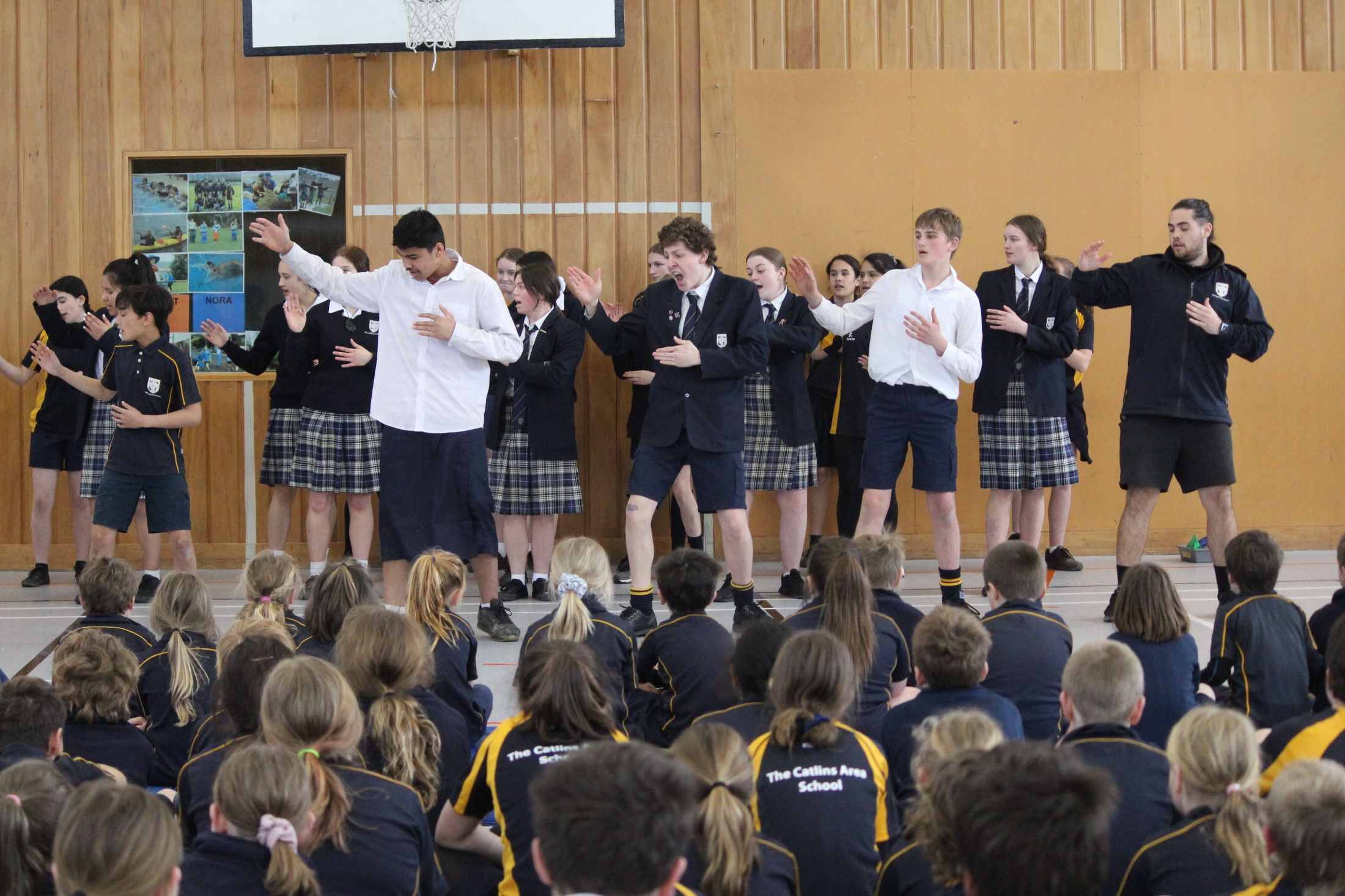 At the final assembly of term 3 the kapa haka students performed, TCAS badges were presented, and then there were fun games with prizes.
TCAS badges were present to Anna Janssen, Flynn Lietze and Maia Hartvisgen for SERVICE. Maia was also presented with her TCAS Bronze certificate as she has now received all four TCAS Bronze badges. Congratulations Maia.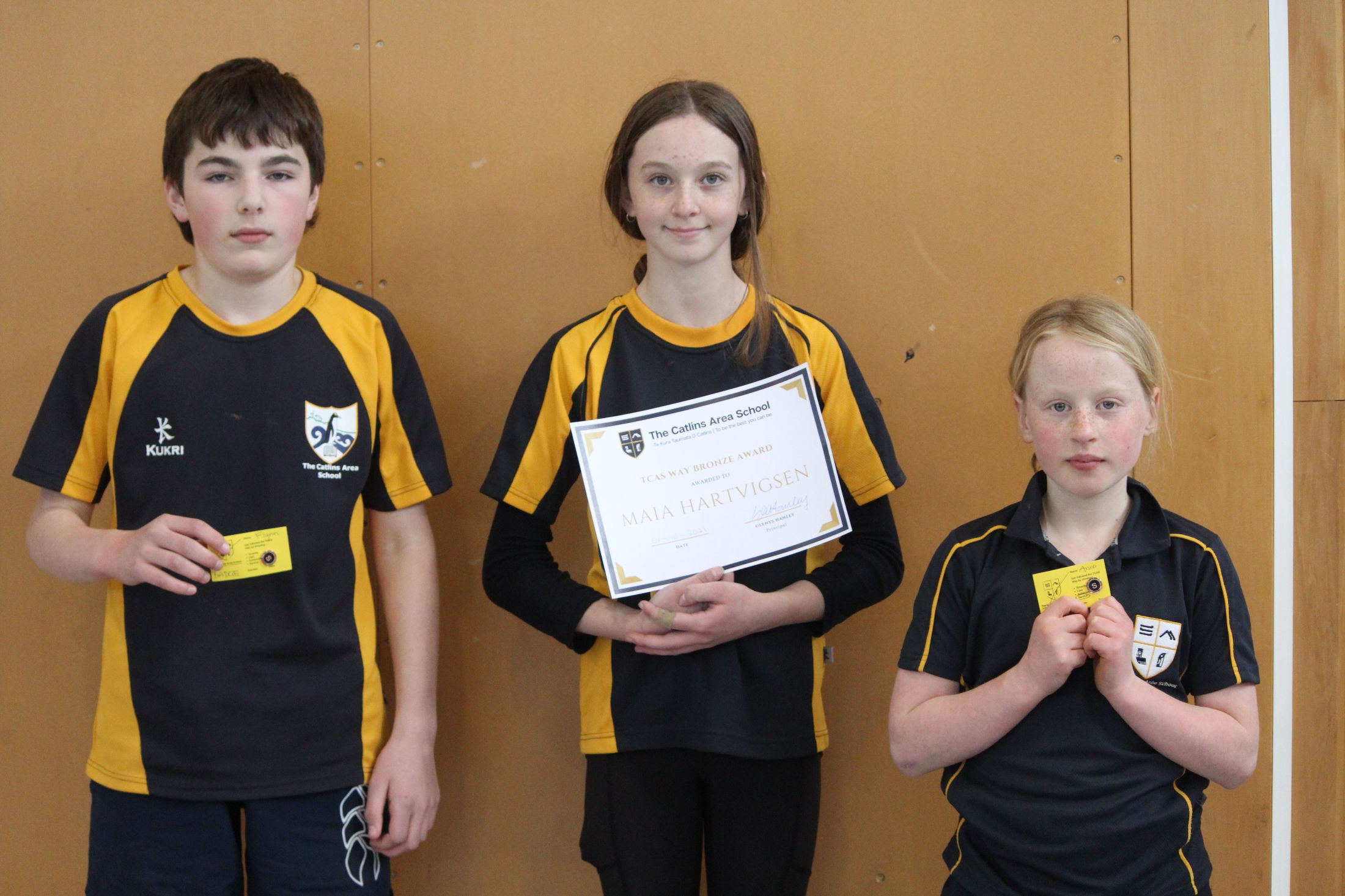 During term 3, 286 TCAS cards were awarded to students, with the Manuka house once again receiving the most TCAS cards. A Warehouse voucher was awarded to one student from each house. The lucky recipients who had their names drawn this term were Eddie Crawford (Nora), Anashae Logie (Surat), and Jethro Melville (Manuka).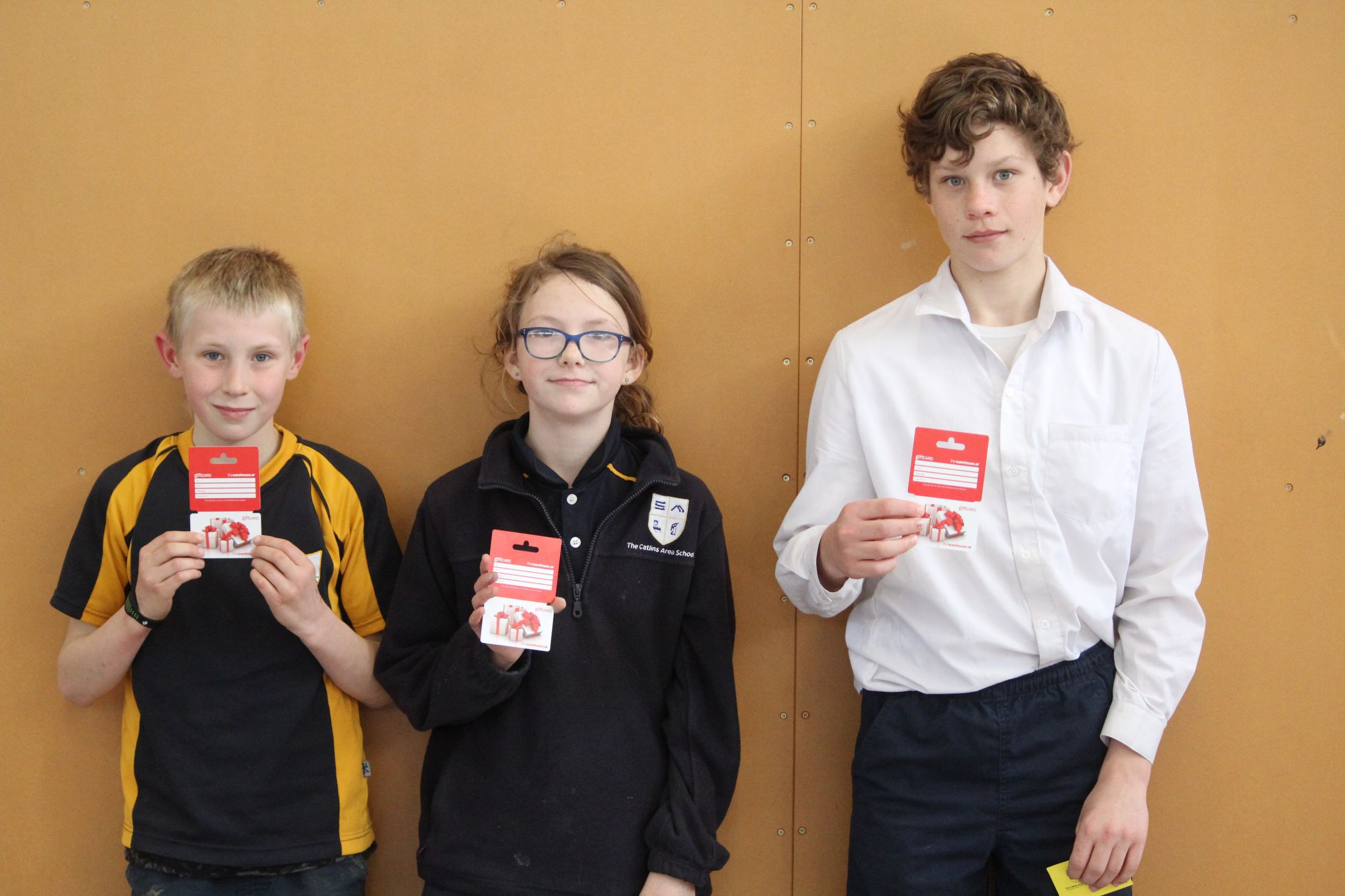 Congratulations to Jethro Melville who was awarded an excellence certificate in the KIWI Maths Competition. This puts Jethro in the top 5% of year 9 mathematics students in New Zealand. Well done Jethro.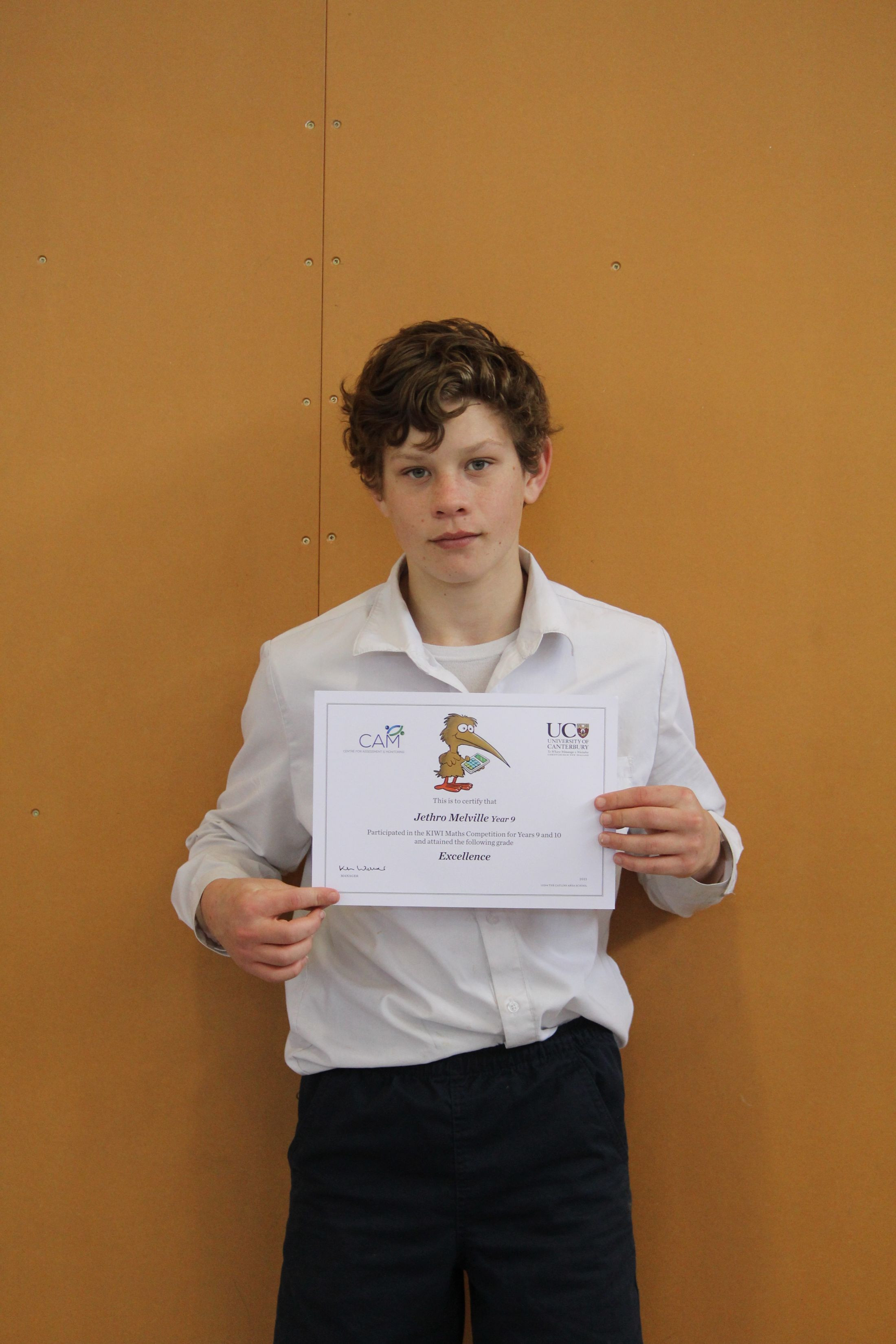 After the awards were handed out year 11 hosted the year 1-6 students for some fun games. The students played sack racing, limbo, egg and spoon, and rob the nest plus others in the school gym. The year 7-13 students raced around the school having fun playing "capture the flag". What an awesome way to finish off term 3.