Education Perfect Maths Championship 2019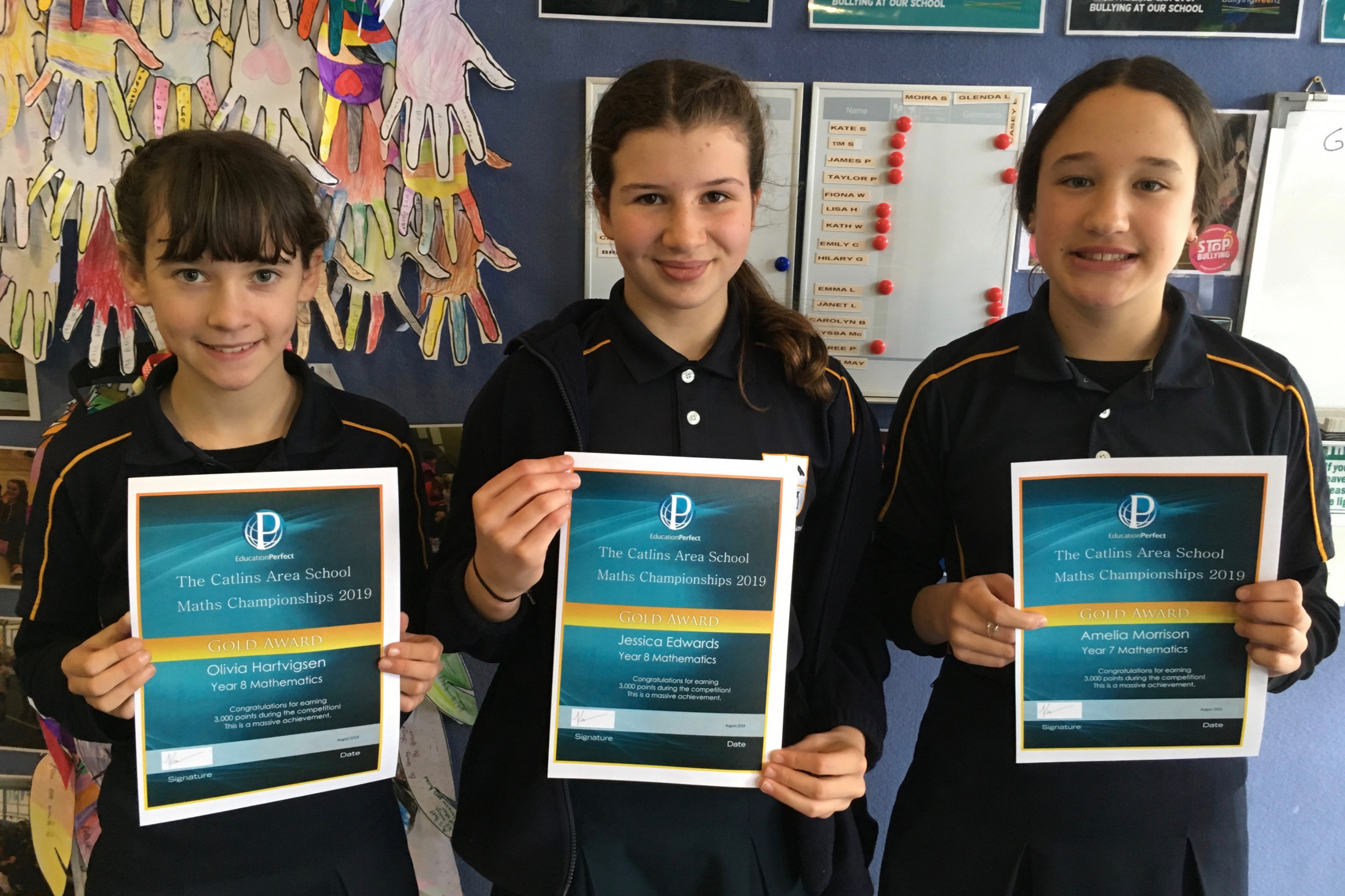 How well did our TCAS Mathletes do this year?
Education Perfect Maths Championship 2019 was a weeklong competition from 30th July to 6th August where 76 students across years 5 to 13 participated.
We at The Catlins Area School competed against approximately 2000 schools globally including countries like Australia, New Zealand, England, United Arab Emirates, Malaysia and we are proud to inform that The Catlins Area School is ranked 1st in New Zealand (2nd globally) in the 51 – 100 student category out of 37 schools!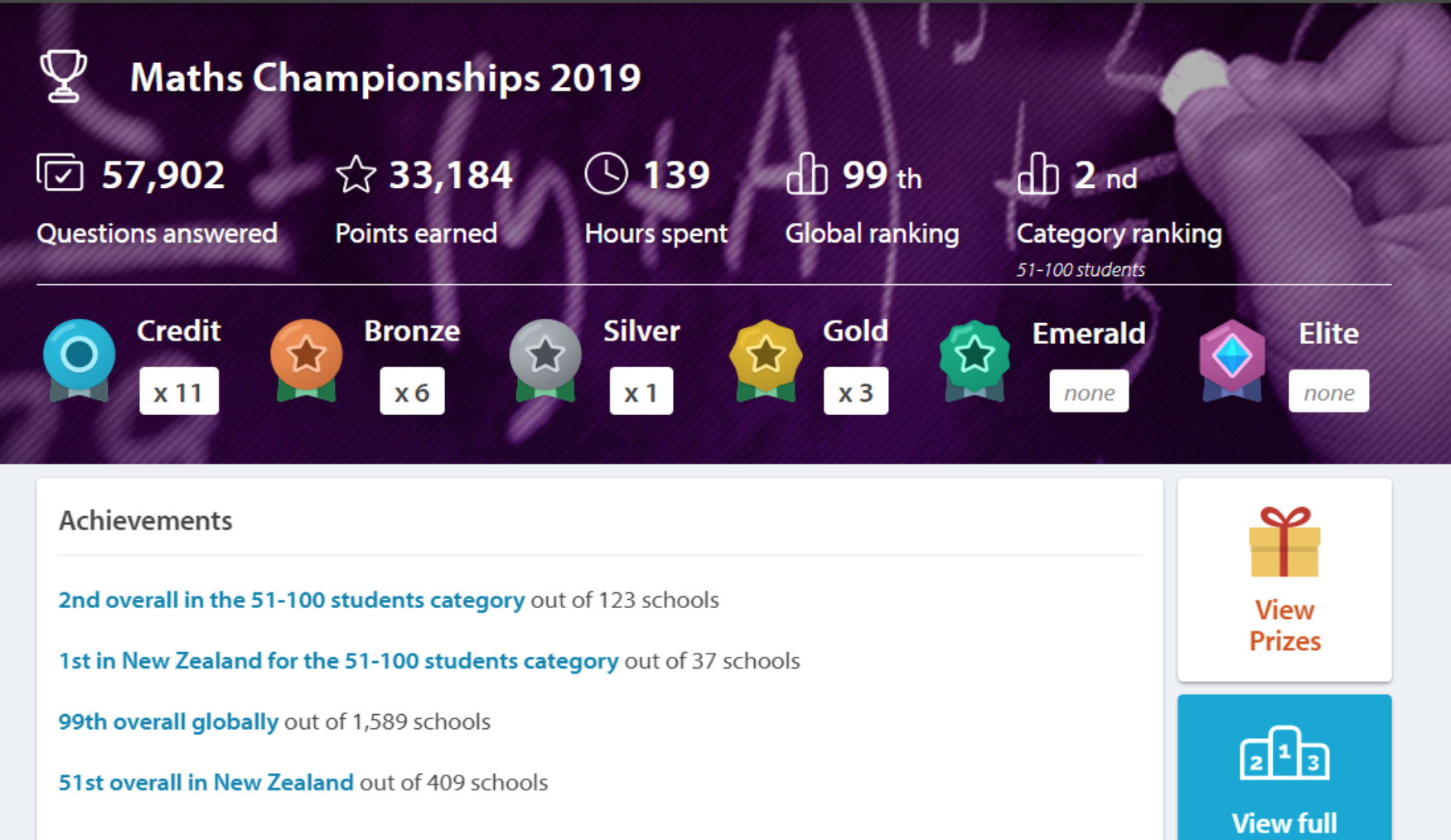 The students had to achieve 500 points for Credit award, 1000 points for Bronze, 2000 points for Silver, 3000 points for Gold and 5000 and 10000 points for Emerald and Elite awards respectively.
Congratulations to our 21 participating students for attaining the following certificates in the World Series Education Perfect Maths Championship 2019.