Dinosaurs not extinct at TCAS!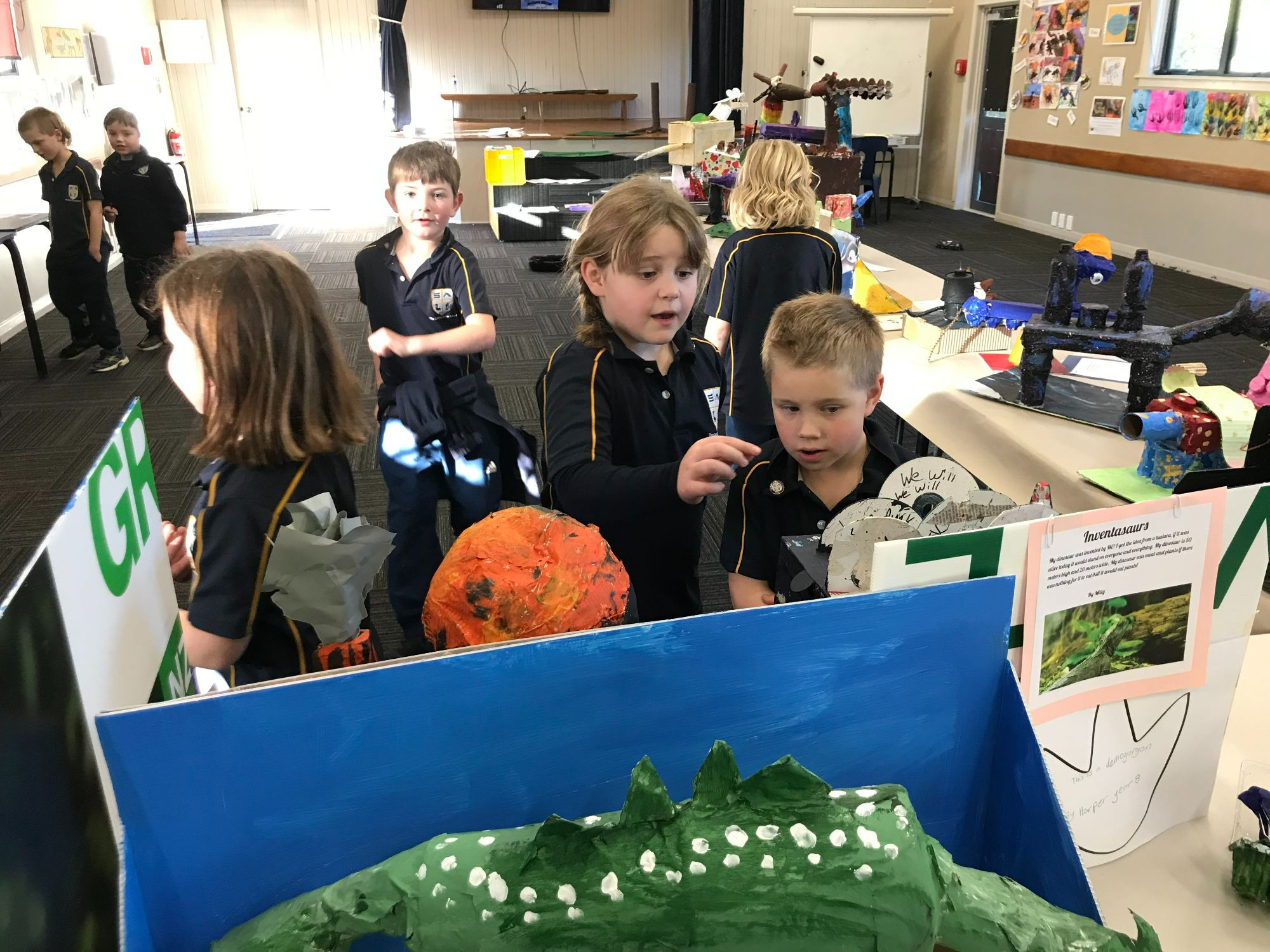 This week sees various dinosaur projects on display. We had hoped to have them all ready for the Matariki night, but didn't quite get everything finished on time.
This term the students have taught Ms Darmody as much as she has taught them. Students have taught Ms Darmody a lot about their favourite dinosaurs, and she has taught them various art-making skills.
The project was inspired by a number of things. One part of this was the fact that Peter the T-Rex fossil is currently on display in Auckland. This is the first T-Rex fossil to visit NZ, so everyone decided to re-create a TCAS dinosaur experience. As well as student artworks, there are museum resources kindly shared by Auckland Museum. A lot of this idea started during a Cave Art lesson, where the students in Room 3 showed so much enthusiasm in learning about and sharing their knowledge of the prehistoric animals depicted in the caves of Altamira, that this eventually led to dinosaurs!
The learning has extended well beyond that initial Art History lesson, to scientific exploration on how fossils are formed, looking at the best ways to build sculptures, using printmaking to recreate footprints, making and hatching "dinosaur eggs" and discussions around the difference between objects in a museum and an art gallery. The project has been perfect for the school theme of 'Curiosity', as both Art and Science require curious minds to explore and imagine.
Find out about Peter the T-Rex fossil here!
Maryann Darmody